Today I thought I'd share with you, my favorite Scrapbook Adhesives By 3L products for helping me create projects with dimension.  I'll show you how these products work for me, when assembling and adding dimension to  the showbox dies I designed for Accucut.  Below is a finished dimensional shadow box die project.  You can see that the base piece has to fold up to make a sort of "shallow box" so that the frame piece can be adhered to the top. ( forming the "shadowbox" effect)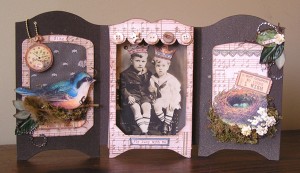 I form the base of the box and add Crafty Power Tape to the top and the bottom of the base piece.
Because Crafty Power Tape is double sided , all I have to do is fold and attach the top piece, by laying it on top. The reason I love using Crafty Power Tape, is that  it  holds strong once I've push down and adhered it..but it is forgiving enough at first to be able to lift and realign if you need to.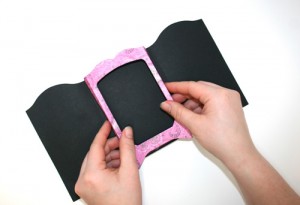 Since achieving a dimensional look is the goal with this shadowbox, I use 3D Foam Squares to add  even more dimension.
I can add large or small embellishment pieces to the front of my project , easily using the different sizes of Foam Squares offered in the variety pack.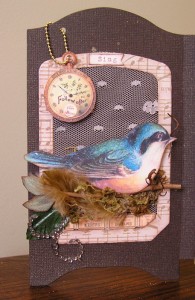 I hope these ideas help you out the next time .. you are taking things to the "next dimension". lol