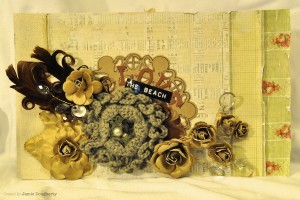 Hello everyone! Happy Friday.  Today I wanted to share a fun technique.  A way to bind and create your own mini albums.  Above is a mini I created for CHA and wanted to share the binding technique and a few highlights.
Below are steps on how to create your own binding.  First accordion fold your paper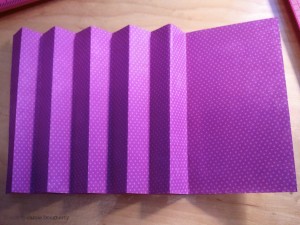 you must double the number of accordion folds as you want pages in your book. So if you want six pages you need 12 valleys in your accordion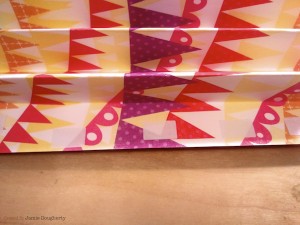 Once you have them made turn you paper over and adhere the end piece together,  Then turn it back over and place your first sheet of your mini in the first valley and add adhesive on both sides of the valley so that they will adhere to your page. The Adhesive I used above was the E-Z Squares if you have a heavier project I suggest using the Crafty Power Tape.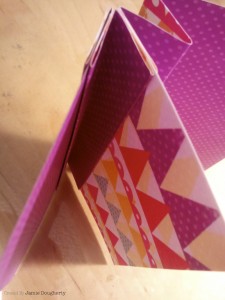 Above you can see how your pages are adhered into the binding. You add a page to every other valley on the front  but adhere every valley together on the back. That way your pages are free to move but the back is bonded securely. I hope this gives you a new way to making your own mini albums or brag books. Below are a few more pictures of my mini from CHA.  Hope you enjoy.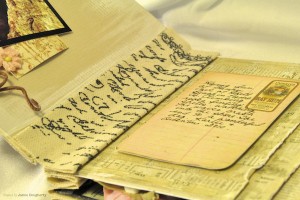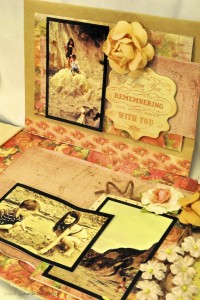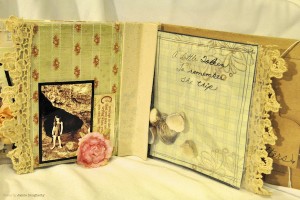 Other Adhesives used in this mini album were : White 3D Foam Squares, MyStik Permanent Strips Dispenser.