This time of year is always fun. Our house is filled with candies, and little Valentine's the kids make for their buddies. This year I decided to cover store bought boxes for each of my kiddos. Can't wait to see what they think of them.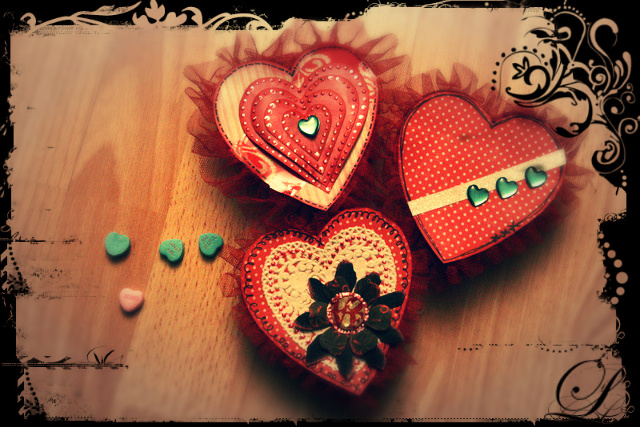 I started off by tracing the lids onto patterned paper. Then I inked the edges and decorated with a slick writer. Then I put all the hearts onto the Adhesive Sheets for a quick and easy way to put adhesive on.

Did you notice that I even put a lacy doilee in there? Works perfectly putting adhesive JUST where it is needed.


Here is all 3 boxes before I decorated them.


For this heart, I freehand cut concentric hearts. I adhered them down with the My Stik Permanent runner, by just putting a strip down the middle of each heart. Then I decorated.


This one I layered die cuts. (sorry, not the best pic)


You can see that I used the cute Epiphany Crafts epoxys on my hearts. Here is a closeup.


At first I made them in red, and then pink, but they didn't pop as much. So then I punched them out of blue and voila. Much more prominent.
Thanks for looking!
Hope you are getting excited for Valentine's Day!
Leica Forrest
supplies used: