Hi there, Nina here today.  Now the big day is coming and  I want to share my first Scrapbook Adhesives by 3L Design Team project with you.  It is so simple to work with those great adhesives and I want to show you my layout "Emma" step by step…..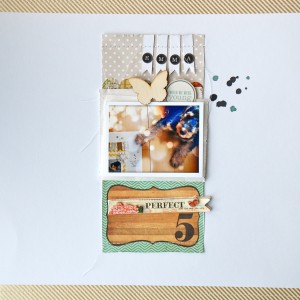 I love the layered look on my layouts. So I often use white sandwich paper on the roll to layer my pictures. This paper is lightly coated and normally it isn´t easy to stick it. But the Crafty Power Tape works very well on it.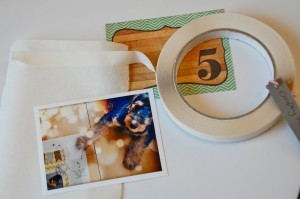 Mostly I use one strip to stick my paper down so it don´t stick the whole paper and photo. This makes a fluffy style, I think you know what I mean *hehe*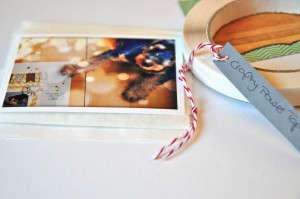 On this picture you can see the "dimensional fluffy touch" on my layer…
To stick the white banner I use the E-Z Dots® Mini  Permanent dispenser. That´s the perfect way to add a little strip of dots.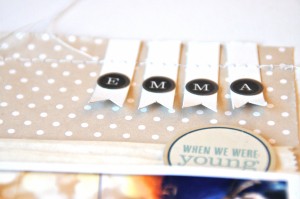 You see, I don´t stick the whole banner and after sewing I spread it a little bit up. That´s another fluffy effect.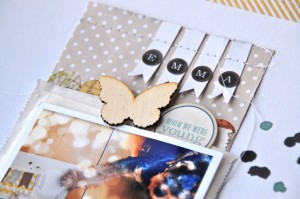 At least, I add the wooden butterfly and sticker also with E-Z Dots® Mini Permanent and make some ink splatters and washi tape on the page. Finished!
I hope you enjoy to see my step by step layout. Have a wonderful day…