Hi friends, its Flo here for another post! What a pleasure!!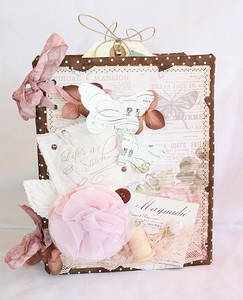 Right now I want to create with fabric. So I designed a mini album with fabric and butterflies for a shabby chic style.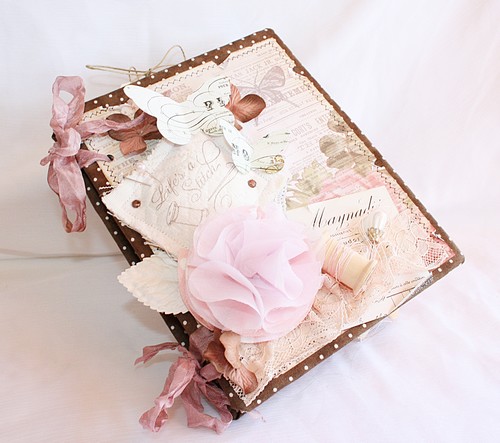 To create the cover, cut two rectangles out of cardboard. Attach fabric on each cover. Fold on the back side like on the photo and adhere with new E-Z Dots® Permanent.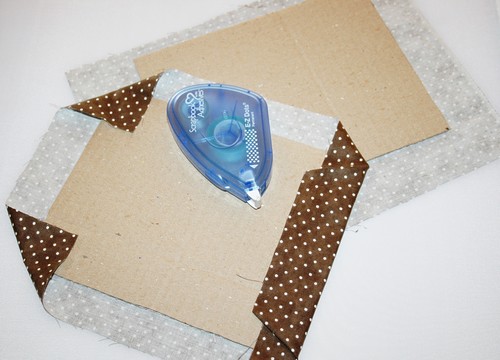 Add some paper on the right side with E-Z Dots® Permanent and add stitches. We can easily sew it, the adhesive does not interfere with the needle.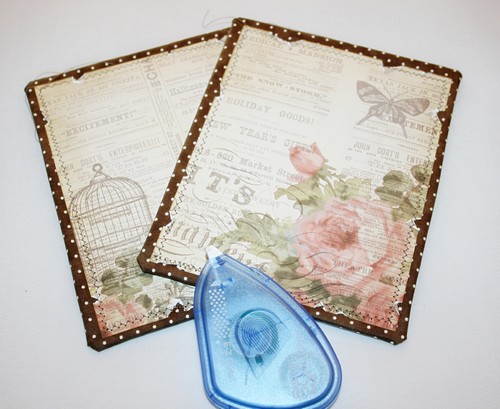 To create the inside of the mini album :
If your album is small, cut a length of paper and fold like an accordion to have six sides. If your album is bigger, cut 4 papers like on the photo, creating tabs fold to bind the pages together. Adhere it with E-Z Dots® Permanent.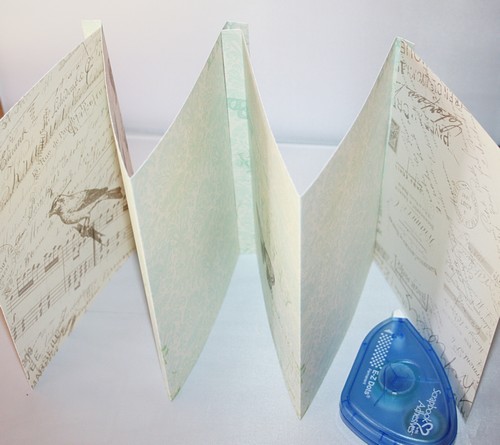 Attached the ends of the accordion on the covers.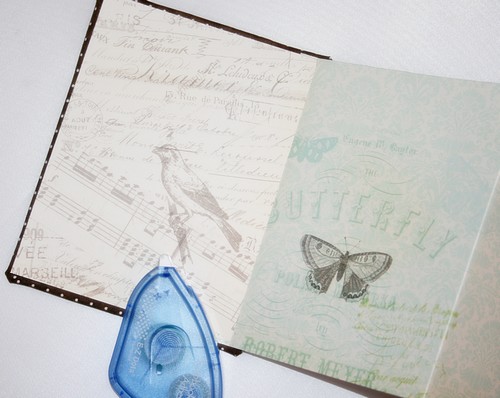 Punch for holes for binding the album with ribbon. Create 2 pockets by attaching the side edges and bottom.

Punch each pocket for easy insertion of documents, photos …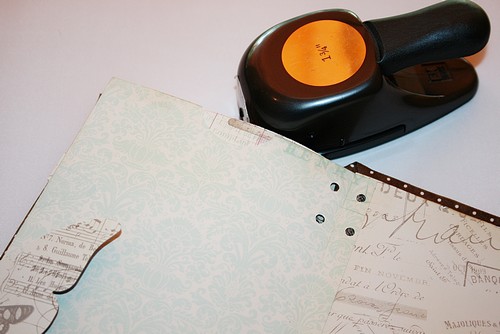 Decorate the edges of the two pockets with butterflies.
For this punch 4 small and 2 large butterflies. Attached with E-Z Dots® Permanent, on the back side of the big butterfly, two smaller previously folded. Attach the two small wings on the pockets.
Finally decorate your mini album using DODZ™ – Medium and E-Z Dots® Permanent.
Supplies :
SCRAPBOOK ADHESIVES BY 3L™: DODZ™ – Medium and E-Z Dots® Permanent.
Prima flowers, Stampin'Up die cuts and Artemio butterfly punch.
Pink Paislee and Crafty Secrets papers and card.
Thank you for stopping by our blog today!
Flo