Hello from Anaheim!!
AJ here to share with you a fun home decor piece I made for my daughter's room using the NEW Adhesive Hearts, and the NEW 3D Foam Hearts!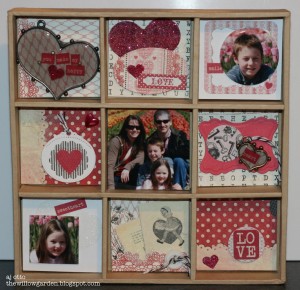 This shadow box is made from chipboard, and is about 7 1/2 X 7 1/2″  It has smaller panels that fit inside each square that you can decorate.  Ideally, you could do both sides and change out the sides every few months, but I think she'll like just like this.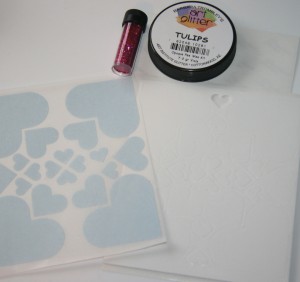 To start- These new Adhesive Hearts are perfect for this type of project- (I save my sheets from the 3D Foam Squares for these types of crafts!
  Place a 3D Foam Heart onto the spare backing.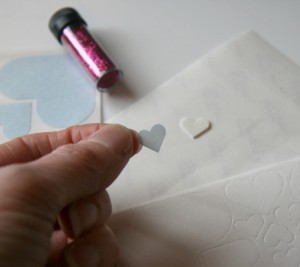 Take one of the same size Adhesive Hearts, and adhere it to the 3D Foam Heart.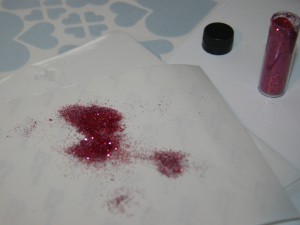 Remove the heart backing and cover with glitter.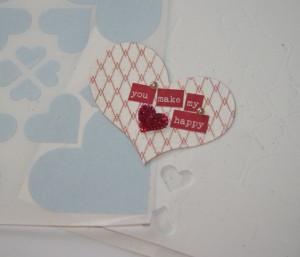 Attach it in place of the word heart onto the die cut.  (This will go into my large heart bezel to be filled with resin now)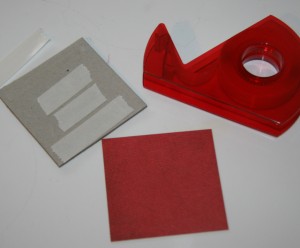 Start covering the squares with patterned paper.  Here I use Crafty Power Tape.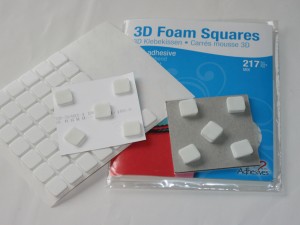 Several squares have photos on them, I adhered the photo to the square, then to the inside of the box using the 3D Foam Squares.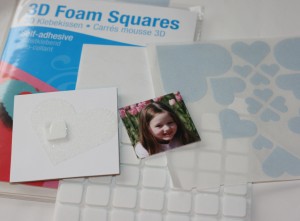 I want to cover this large Adhesive Heart with clear glitter and have it peeking from behind my daughters picture.  Place the heart onto the square, and remove the backing.  Place a 3D Foam Square on top.  *DO NOT REMOVE the backing*  Now cover the large heart with glitter, shake off excess.  You heart is glittered, and you have a spot to adhere your photo to.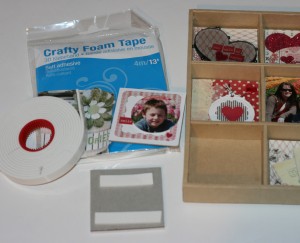 All the squares with photos I decide I want to pop up, so I attach each square with Crafty Foam Tape.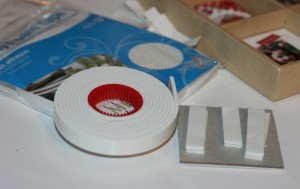 I actually doubled the strips of Crafty Foam Tape here.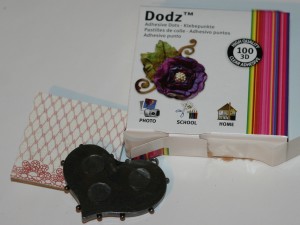 To attach my bezel, I used 3D Dodz.   I do the same with the smaller heart bezel.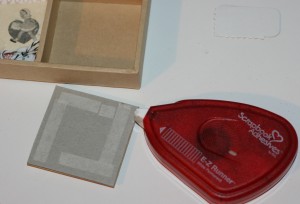 For the squares with no photos, I just adhere to the frame with E-Z Runner®.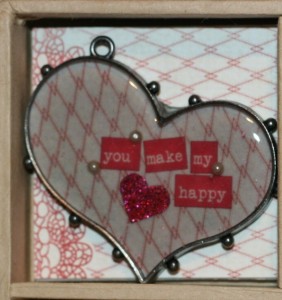 a few close ups of the squares- even under the resin the glittered heart is sparkly!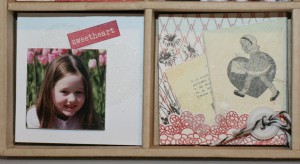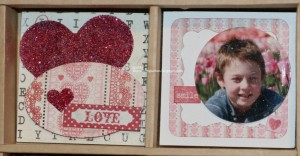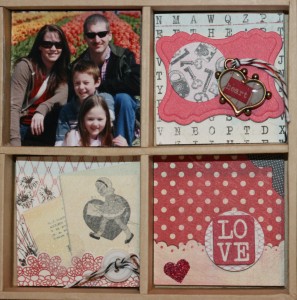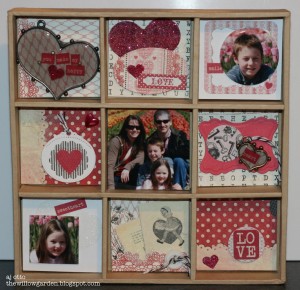 I hope she will enjoy this!
Scrapbook Adhesive Products used:
Authentique patterned paper in Lovely
Spellbinders dies, bezels, ice resin,
Twine, buttons, stick pins
enjoy!!
AJ