Today I have prepared a little tutorial for you, to show how you can make some fun and easy embellishments with the E-Z Runner and the new 3D Foam Hearts.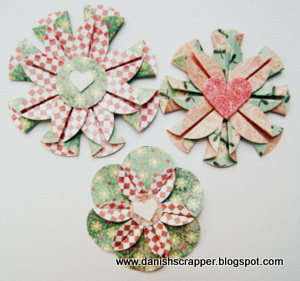 I used different sizez of circle punches – all will work + some scraps of double sided patterned paper – we all have lots of those right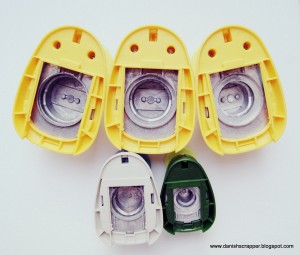 I started with punching 8 circles in my chosen patterned paper + 1 in a piece of leftover cardstock + 1 smaller one in the patterned paper.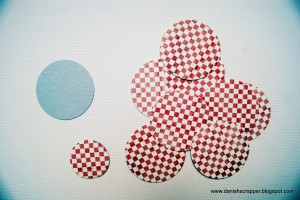 And I started folding the circles: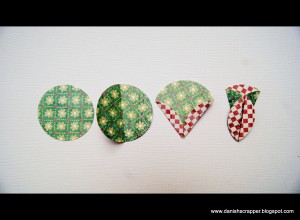 Until they all looked like this: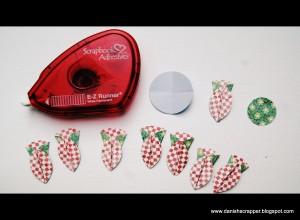 And assemble the flower/medallion: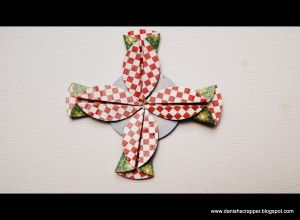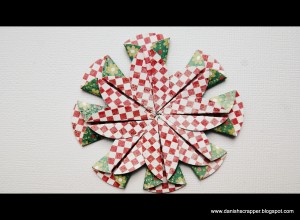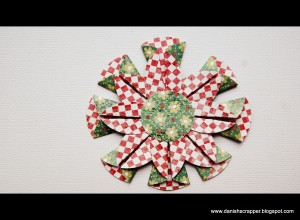 And if you only do one fold + 6 circles – it'll look like this:
And together with another one done in a different paper:
And the finished pieces – all dressed up with the 3D Foam Hearts covered in glitter: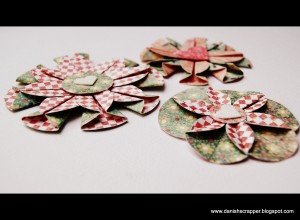 I'll use these to add to some little Valentines lunch bags I've prepared for the kids. Would also look great on a scrapbook layout or a lovely card.
Have fun creating today
Adhesives used today: