Hello and welcome to the first day of the next holiday season in card making!
  Today, I am sharing a card using the new 3D Foam Hearts to create a St. Patty's Day card!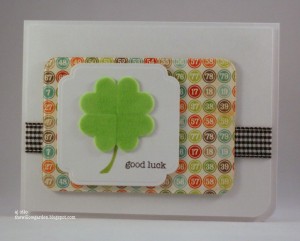 Who hasn't made a cute 4 leaf clover with their heart stamps or stickers before?  I never have any St. Patty's day stuff for cards, so using what you already have is the name of the game here.  So, I am using my 3D Foam Hearts as my starting point!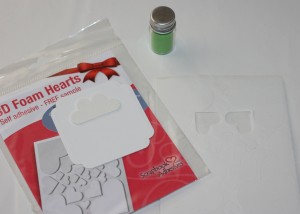 To start, I line up two of the medium sized 3D Foam Hearts onto my white die cut.  I start with two, edge to edge so that they create a line parallel to the bottom of my die cut.  I found this easiest for placement to assure I had equal amounts of room on both side of my shamrock.  (Yes, this wasn't my first try. ask me how I know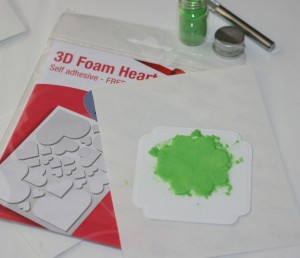 After you have placed your 4 hearts onto your die cut, remove the backing from each one.    Lightly sprinkle your green fun flock onto your hearts.  I used a paper piercer to help break up clumps.  Make everything is covered.  You can press it into the hearts a bit and then gently tap the sides to remove the excess.
I then stamped my sentiment, and hand drew a stem using a Copic marker.  Time to assemble my card.
Anytime you are adhering a panel larger than say maybe 2 X 2, you should use the Crafty Foam Tape!  It's SO awesome for these types of larger panels!  And even the numbered paper die cut behind my focal image is adhered using it!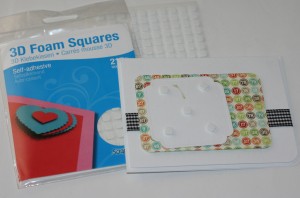 For your smaller die cuts, the 3D Foam Squares are THE way to go!   Place a few onto the back of your die cut and secure to the card front.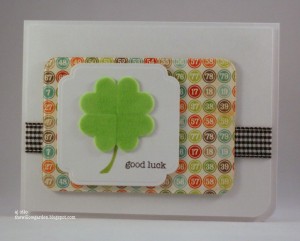 You could even make adorable flowers with these hearts, add a few smaller hearts on top of these medium ones and alternate the color and scallops!
Scrapbook Adhesives by 3L products used:
Stamps- Avocado Arts
Echo Park patterned paper
Stampendous Fun Flock
Tuxedo Black ink, Memento from IMAGINE Crafts/Tsukineko
ribbon, copic marker
enjoy!