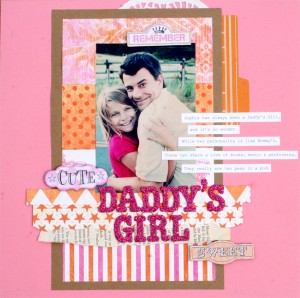 My name is Courtney Walsh and I'm thrilled to be a part of the Scrapbook Adhesives by 3L Design Team! My family and I moved from Illinois to Colorado last August and we've been adjusting to our new life ever since. So far, we're loving it! I've been married to my best friend, Adam, for 11 years…after 11 years in ministry, he now works as an editor at Group Publishing. We've got three kids—Sophia (10), Ethan (7) and Sam (3).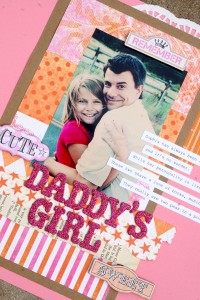 I work from home as a freelance writer and designer—and I'm so thankful to have jobs I love so much! (And I'm especially thankful I can do them in my pajamas!) I'm the author of two books, Scrapbooking Your Faith and The Busy Scrapper and I'm in the process of writing my third. I'm extra-excited because I'm also writing 3 novels for Guideposts Books that will be released starting next spring. I guess you could say I live in my own little world!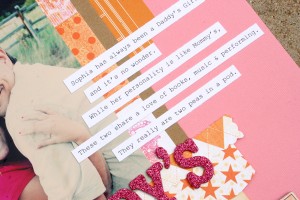 Scrapbooking has been a part of my life for as long as I can remember, and I'm so fortunate to have made so many wonderful friends through what started as a hobby!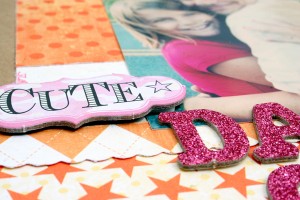 A few of my favorite things: Movies (especially action movies!), the theatre, having "Art Night" with my kids, Encouraging people to go after their big dreams, God's love for me, Coffee, Milk Duds and movie popcorn, The colors light blue & red together, Listening to my daughter sing praise and worship songs, My son's lisp, My other son's sweet spirit, photography, Robert Downey Jr. and Friday Night Lights!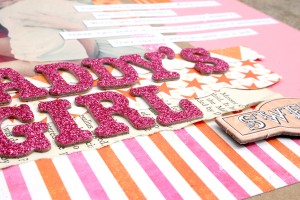 I'd love for you to come visit me over at my blog: www.courtneywalsh.typepad.com