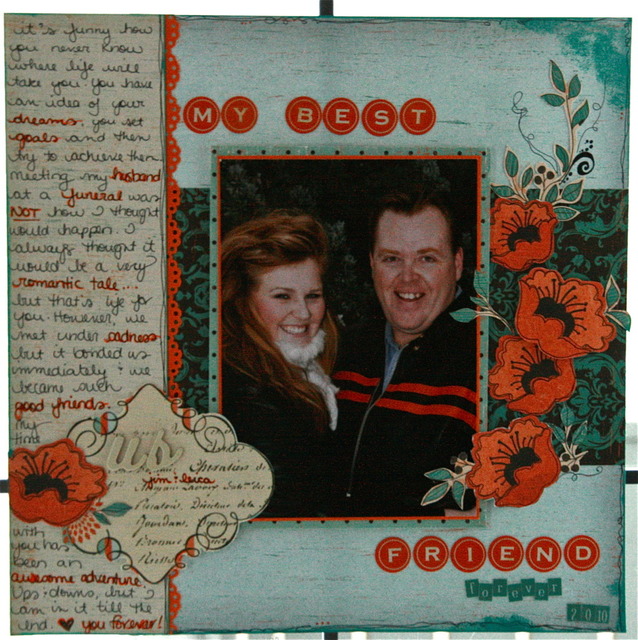 We now have SNOW at our house, and it is fantastic! I wanted to go and blare Christmas Songs from the speakers, but I did restrain. However the light fluffy snow did make me want to do some scrapping of winter photos. I found these ones that we did last year, and it made me feel cozy and warm!
I thought I'd walk you through a little creative mess on my part. I use many different types of adhesives when I am creating a layout. Some have a better purpose than others.
When I want to just adhere a photo down, I will almost always grab my E-Z Runner or MyStik, whichever is handy. These are a must in my books, never leave home without at least 2-3 spares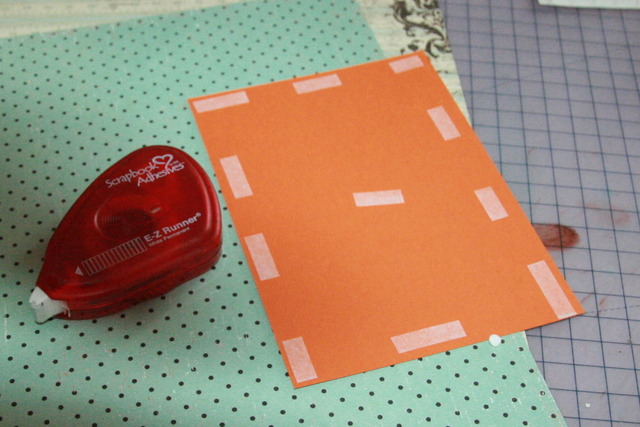 For anything I want to be noticed more to add dimension to the layout, I will use 3D Foam Squares.  for instance, I cut out all these flowers off the page…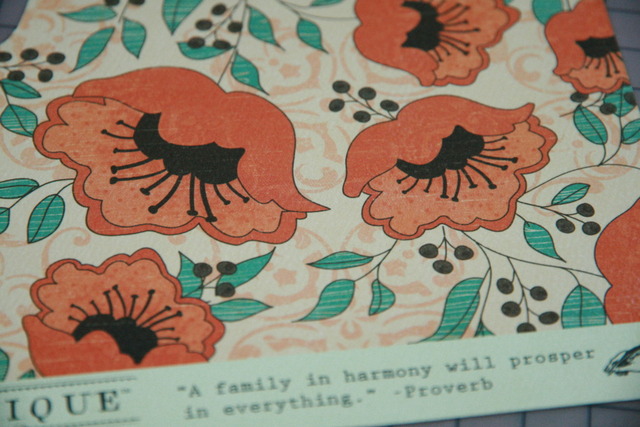 Then I decided which was my most favourite one to make the focus. I put 3D Foam Squares on that and then put the rest on the Adhesive Sheets. These are my go to when I cut intricate things, or anything with fine detailing like punches.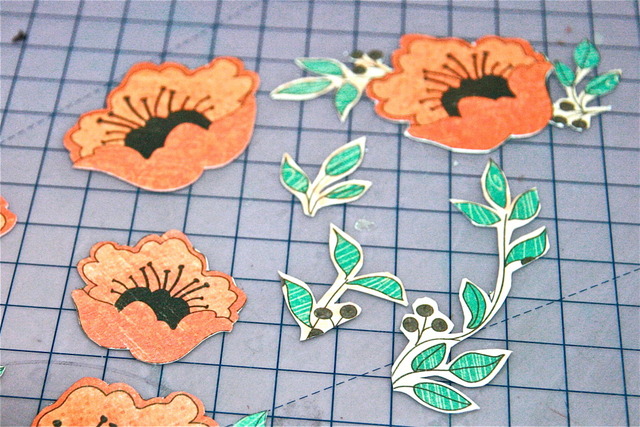 often I will raise a photo as well…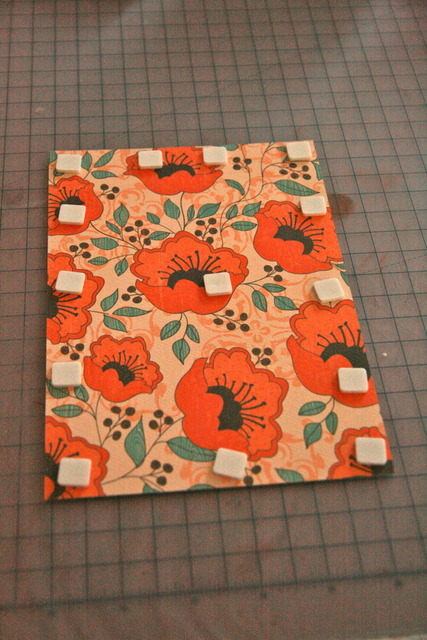 Adhesive Sheets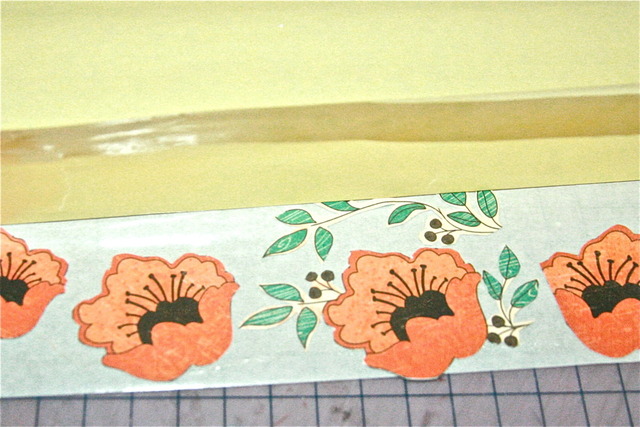 Just remember when using adhesive sheets, always put the yellow protective paper back down and rub over your images a few times to ensure a even coverage of your adhesive. If you rub without the yellow sheets you may get it on your fingers. This also stores it nicely until you are ready to use them. (you don't have to cut them off the adhesive sheets, I just do so that I can put the box of sheets back and have this ready to go in case I don't finish my project)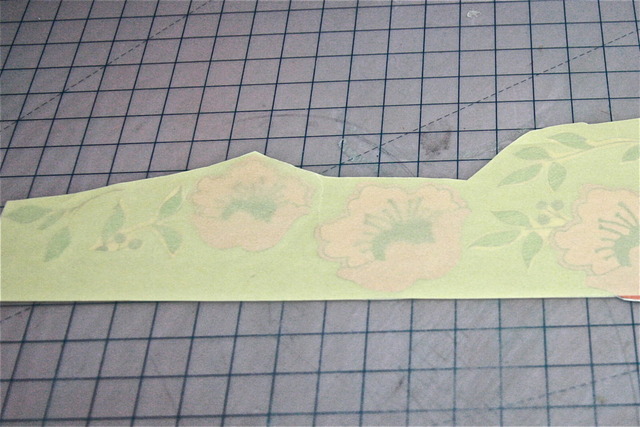 This border I DEFINITELY used the adhesive sheets for, I mean what else could you use where your hands didn't get sticky?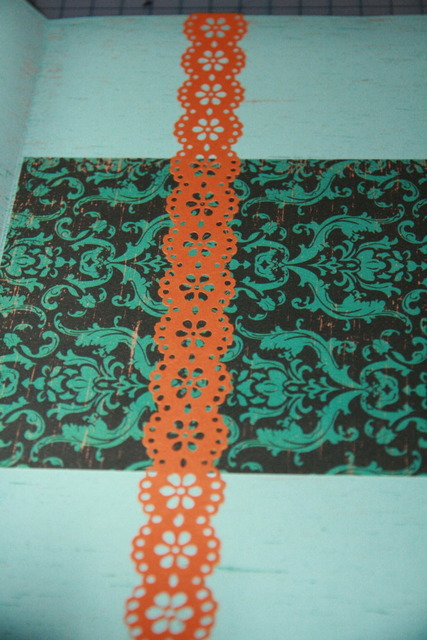 now really start assembling the page. I did pay a little attention to detail in certain areas, like building the flower arrangements. I started at the top and worked my way downwards so I could decide where I wanted to put my raised flower.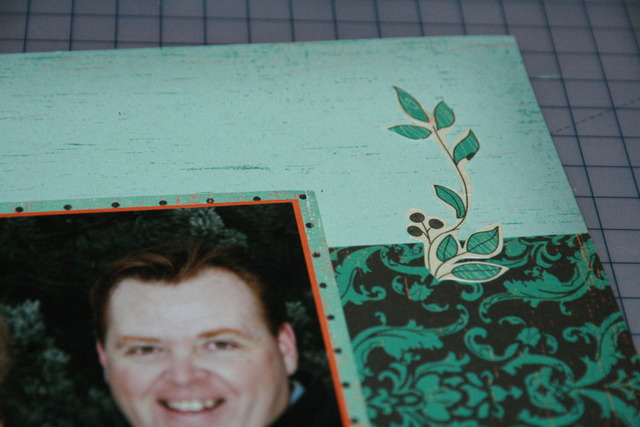 I like that the flexibility of the adhesive sheets can let me put them on photos without leaving a sticky residue trail behind.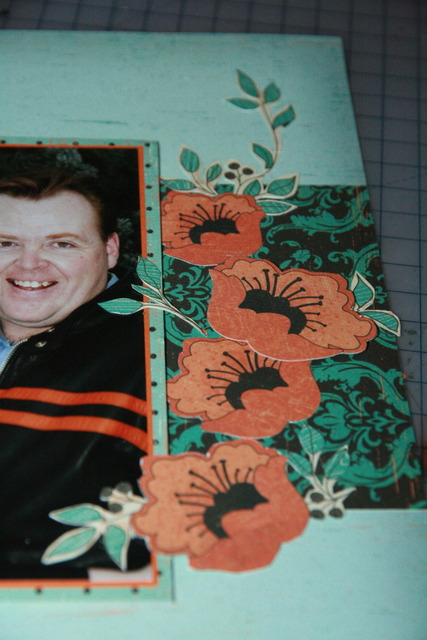 Here is my journaling.

Thought I'd leave you with a little something from our day today! Happy Winter!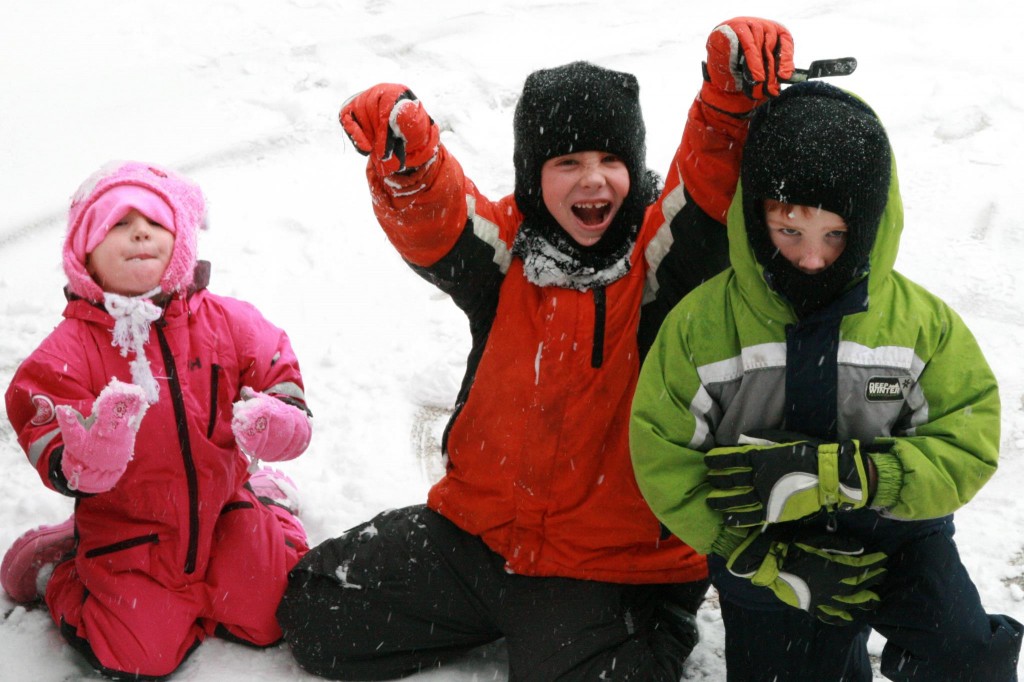 until the next time we get sticky!
(all Patterned Paper is from Authentique)
Save