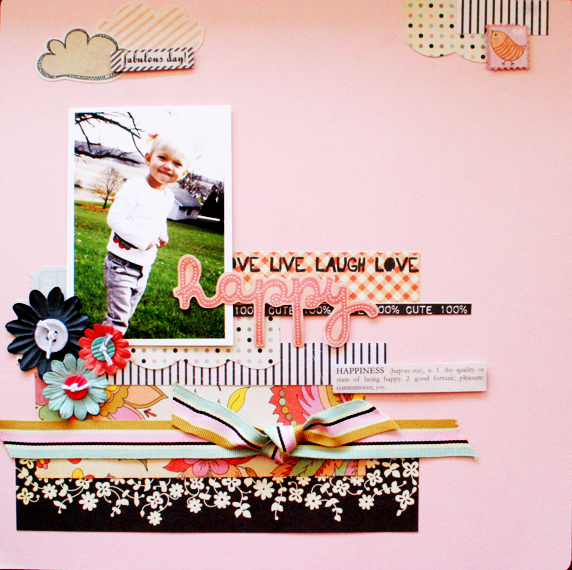 I am so in love with the "It's the Little Things" collection from Fancy Pants. It's so adorable and easy to use…while I was creating this page, I got tons of ideas for other pages I wanted to create!
I am a simpleton at heart. Sometimes I think I'd jump at the chance to live on a big old farm, grow my own food and have a pet cow, and that whole idea carries through to my scrapbooking. There's nothing very fussy about what I do…I'm drawn to simple, clean lines and a somewhat minimalist design.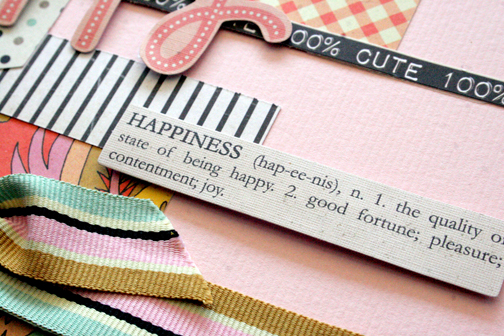 I love using strips of patterned paper, and I especially love making a few select elements hop off the page with Foam Squares. What a fun way to add some dimension. They're also perfect when you've got a title you don't want to blend into your background, like this die cut "Happy":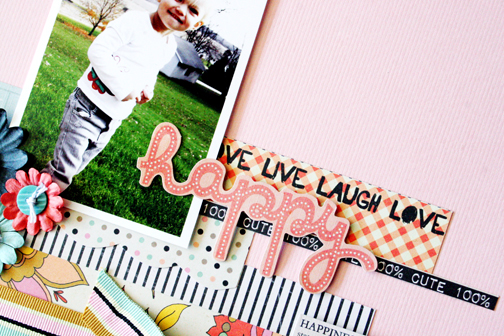 And, of course, these sweet Fancy Pants flowers are easy to adhere with Crafty Power Tape (my go-to adhesive…) I'm completely sold!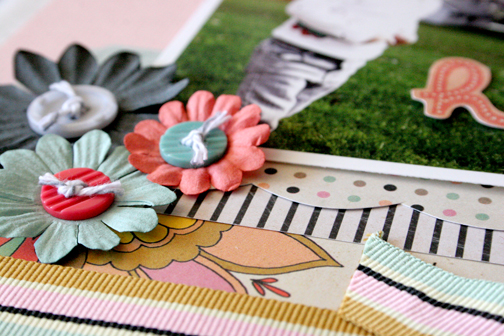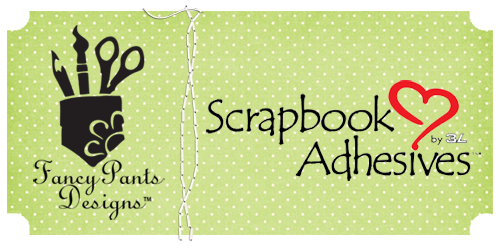 Save