Hello Everyone!  It was so fun blog hopping with Fancy Pants earlier this month, I thought I'd just make "this" project with Fancy Pants goodness also.   I used the "Childish Things"line for this layout.  It's one of my very favorite Fancy Pants lines!    I'll show you how I created the fringe border for my layout. ( oh by the way..the little cutie in the photo would be my hubby 🙂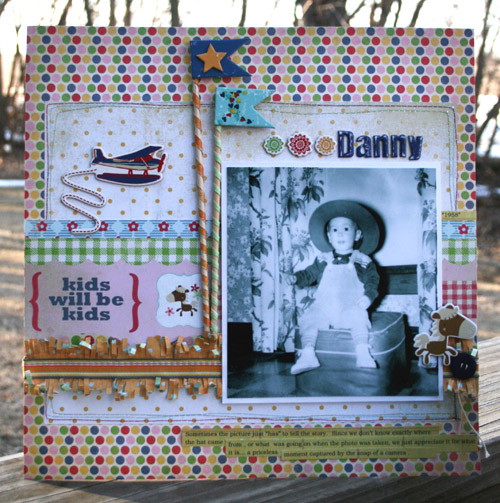 Below you can see the fringe border up a little closer.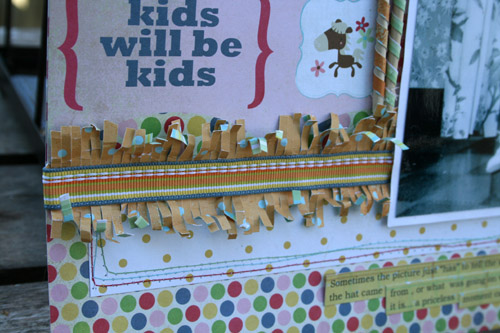 I used the AccuCut F1772L Fringe Maker die 1/8 ,  Scrapbook Adhesives  Crafty Power Tape, and MyStik™ Permanent Strips.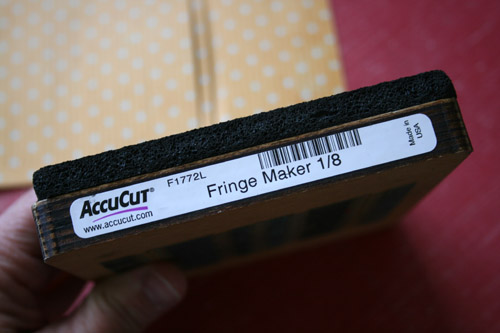 Just for easy handling, I cut my paper so that it overlaps ( on both sides) the part of the die what makes the fringe cuts. This way the fringe stays together and will not fall apart.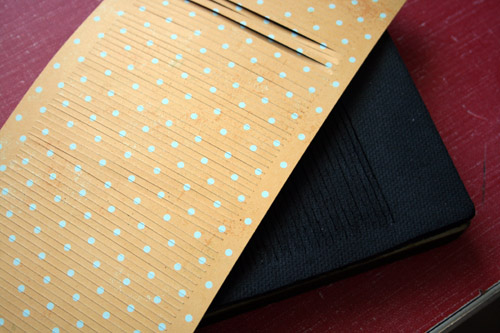 I'm using double sided paper, that's why your seeing two different patterns in these photos. It's just the front and back of the sheet I'm using.  You can see below how uniform the cuts are when you use this die, And how easy it is to keep from cutting the edges so it stays connected.  The strip of paper fringe I need has to be longer than the die, so I just line up with the last cut, moving my paper down to make more cuts. I repeat this until I have the desired lenth for my layout.
Then … before cutting away my edges to the length I want for my layout, I will run a piece of Crafty Power tape down the middle across the cuts.  ( this will hold the fringe peices together once I trim my edges off.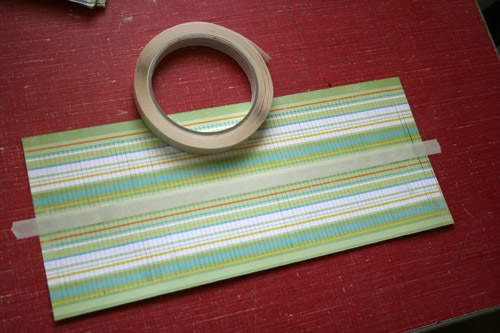 Since Crafty Power Tape is double sided, I cut another thin strip of paper to put over the top of it.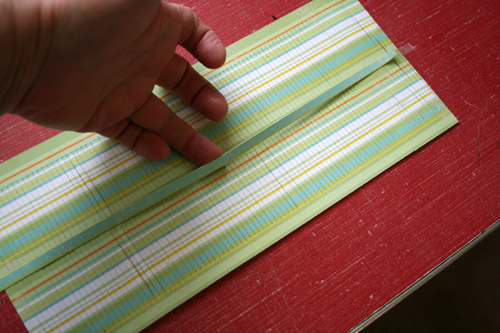 Now I can cut my two sides of the fringe to the length I want.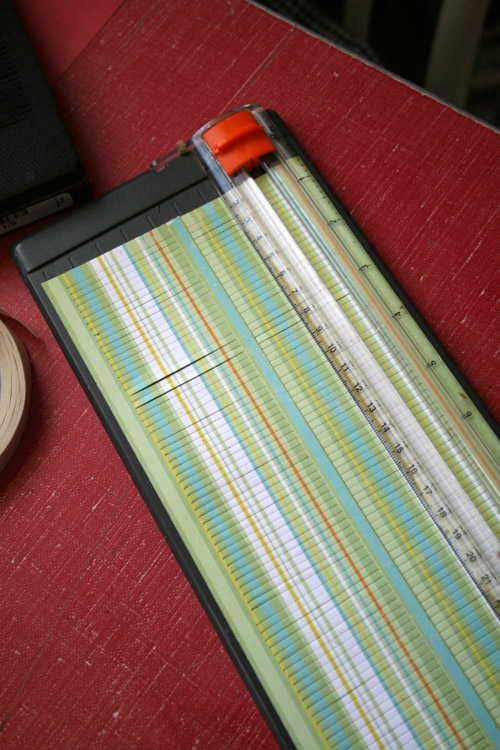 After I cut both sides as shown below..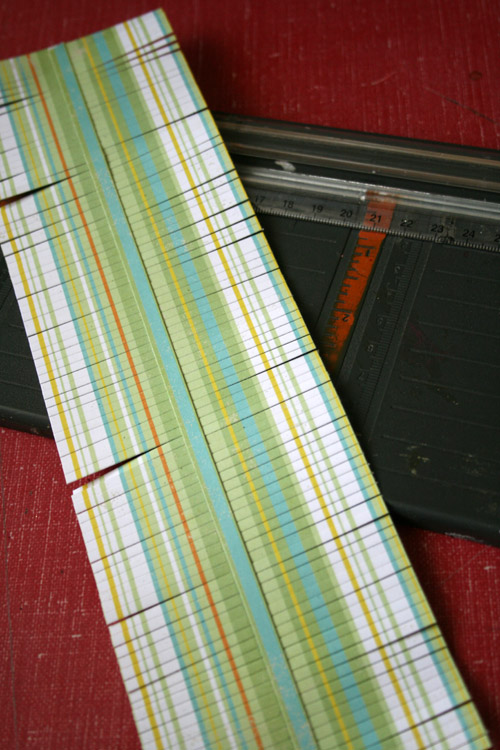 I crumpled my fringe. Then using MyStik Permanent Strips I adhered it to my layout, and added a piece of ribbon to the top.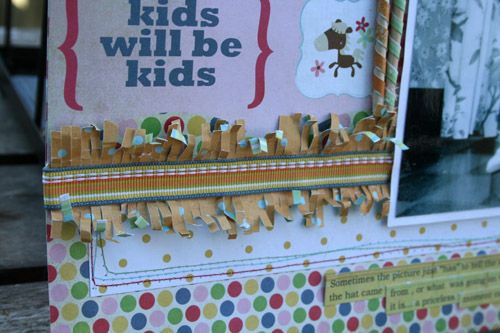 There you go! A fun and  easy whimsy fringe border.
I also used Crafty Power Tape to add these fun paper stripes that wrapped around my wood dowels.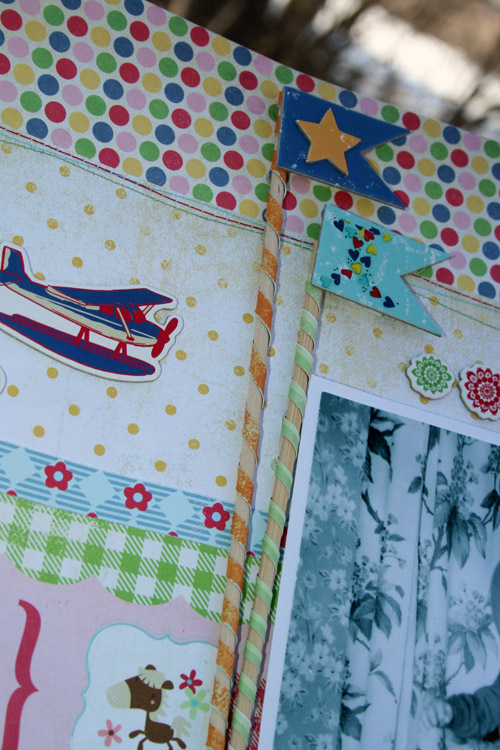 Thanks for stopping by, and sharing in the fun!  Enjoy the day!
Vicki
my blog: This Art that Makes Me Happy
Save