Hi readers !!! Happy Scrapbook Day !!
Flo here for my first blog post here! What a pleasure to create with these two so wonderful brands who are Scrapbook Adhesives and Webster's Pages!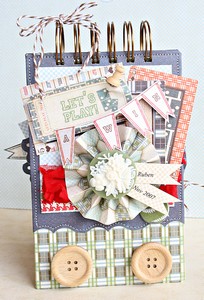 I'm living in France with my husband and we have two children, Ruben and Emy. I have been scrapbooking since 2007 and it's my biggest passions !! I love creating layouts and altered objects. And … I'm so happy to be here !
I immediately wanted to do a mini album on my son! This is my creation with a tutorial! here we go ….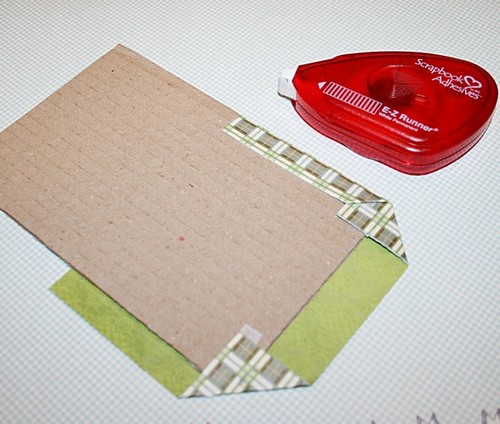 To create the cover, cut two rectangles out of cardboard. Attach on each cover a smaller paper (as pictured). Fold on the back side and adhere the edges. Do all this with the E-Z Runner®.
Cover the remaining portion of the cardboard with a large paper, proceed the same way,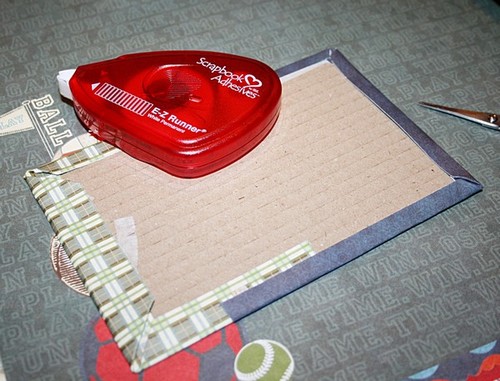 You can also punch and sew the edges to give a more beautiful finish.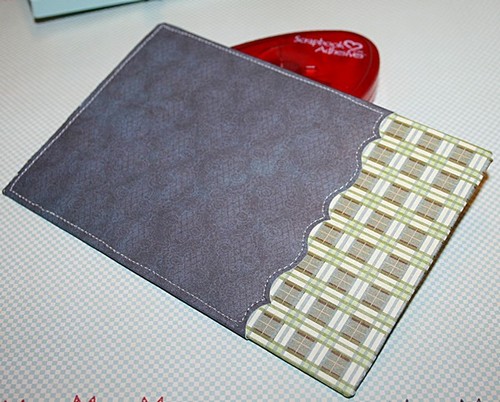 Finally, on the back side, cut the paper a little smaller. To attach it, use Thin 3D Foam Squares to compensate the thickness created by folding the edges.
To decorate your mini album also use 3D Foam Squares, they are very useful to give relief and dimension to your embellishments.
Now add your pages and bind everything.
To create the closure, add two buttons on the cover with two 3D Foam Squares.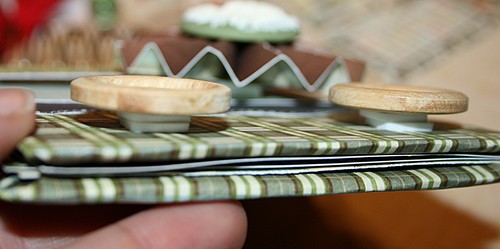 Cut a large elastic into two pieces, made ​​of nodes at each end.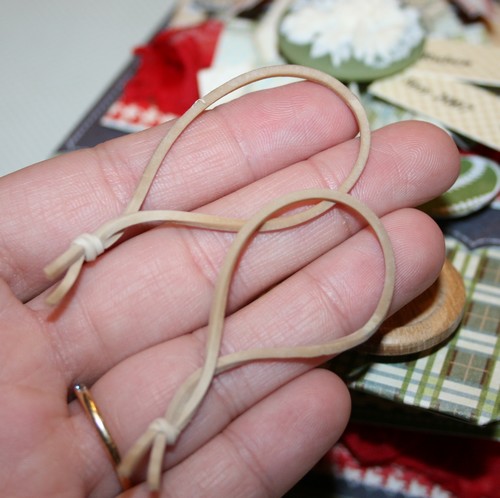 Attach each on a small rectangle of paper with the E-Z Runner®, fold rectangles in half and sew all around.
Adhere the two squares on the cover of the bottom, inside, level with the buttons.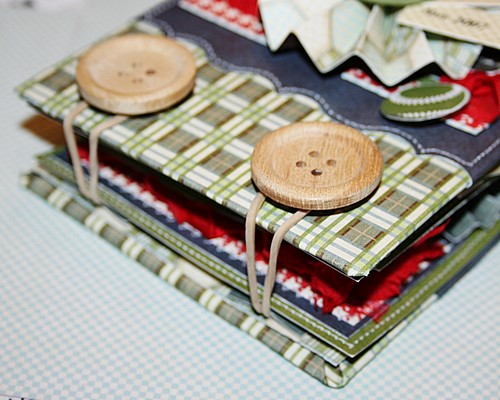 and voila ! I invite you to discover all the pages of my mini album !
Supplies :
SCRAPBOOK ADHESIVES BY 3L™: E-Z Runner®, 3D Foam Squares and Thin 3D Foam Squares.
Webster's Pages Game On collection papers and embellishments.
Find us on Facebook and subscribe to our free Newsletter too!
Thank you for stopping by our blog today!
Flo
Save
Save