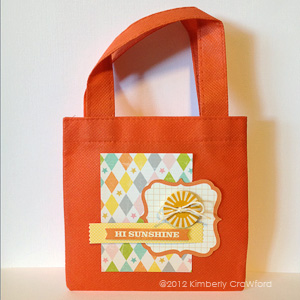 Hello! Its Kimberly sharing a quick way to wrap a gift using a mini bag. I have a certain orange-loving friend who will be receiving this soon!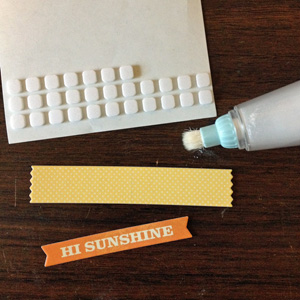 To start with, I grabbed stickers from Jillibean Soup and 3D Foam Squares White Small. The pre-made stickers needed some dimension, but with a sticky back, they need a little help to make them work effectively. (not sticking in the wrong place)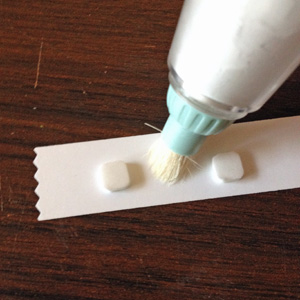 Adhere the 3D Foam Squares White Small to the sticky side of each sticker. Leave the backing pieces attached to the top of each foam square. Using a brush filled with baby powder, apply it to the entire back. If you don't have one of these, just tap a small amount of powder on the back and spread it around. Then remove the backing from the 3D Foam Squares and apply to your project.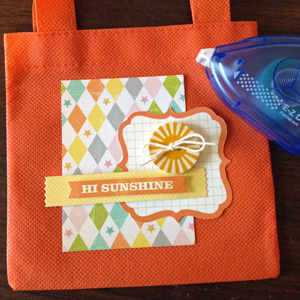 As I looked at the mini bag, I wondered if the new E-Z Dots Permanent would adhere the papers to the fabric. It did! (A liberal amount was applied.)
The bag was then finished off with a button, which was also foam mounted, and some twine.
thanks for stopping by!
Supplies: