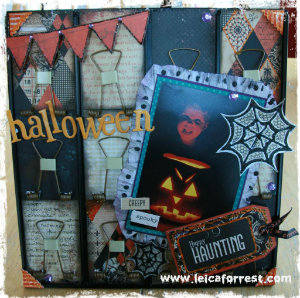 I wanted to share with you this Authentique Halloween hanging I had done. I know Halloween is over, but sometimes I just have so many things to share. :))  The number one thing I get asked in my classes is always when to use certain adhesives. I don't always have the right answer, instead I give the tried and true things I have learned. This hanging seemed the perfect time to demonstrate this.
I started off with a 7Gypsies metal receipt holder. These are fun to create wall hangings with  HOWEVER determining which adhesive to use is sometimes tricky.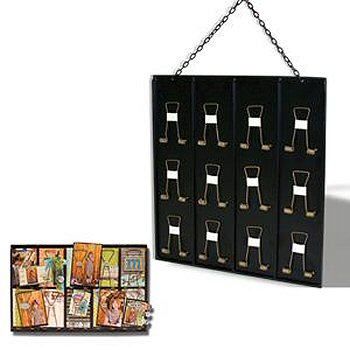 I started with the Authentique "glowing" Halloween line.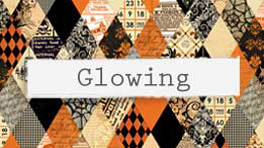 I cut all the papers to fit each of my compartments. Since I knew the paper had to stick to metal, I used my Crafty Power Tape – 20''/6m in Dispenser because it is super duper strong.
Then to raise the large photo I used my 3D Foam Squares – Black, Regular Size. I did use quite a few of them so I wouldn't be worried about warping or anything falling off while it hung for the month of October.
Now here's where it becomes necessary to determine what adhesive to use. You are trying to put on the lettering for the title. Hmm what to use? You need something strong. Are you leaning towards liquid adhesive? Maybe. Sometimes I think people think it would be easier because you could apply it to the small areas. So what I did was use it on one letter and then used different sizes of the Dodz products on the other. so look below, I want you to see what the Dodz looks like on the individual letters.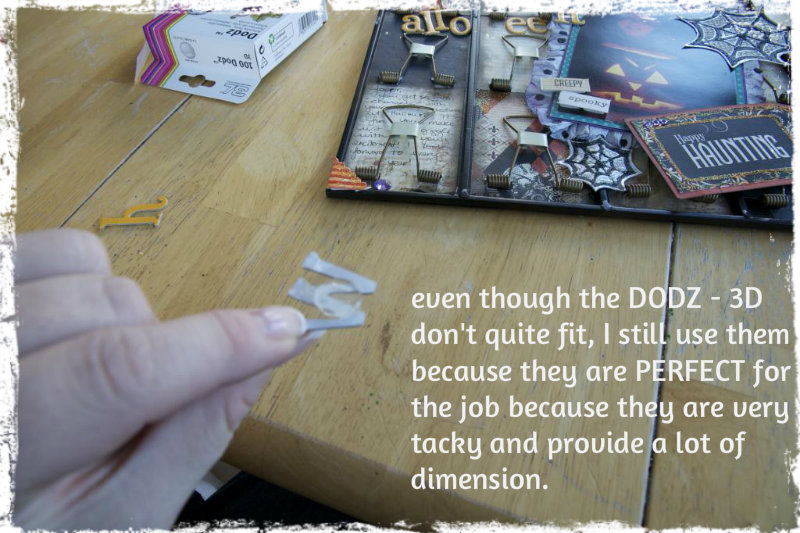 You can still see them  BUT now look on the actual project. I drew on my photo so you could see what I am talking about a little easier.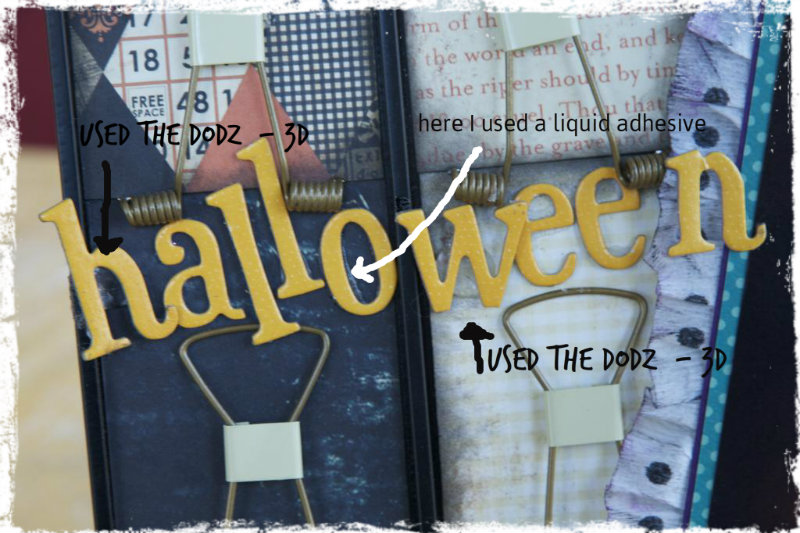 Where the Dodz-3D are placed, they are so invisible once laid that it is very hard to find them. And if you aren't looking for a lot of dimension in height, then feel free to use the DODZ™ – Small.

BUT when you look at the letter O, you can see that the liquid always squishes out when placed and when it squishes out, it creates these tiny bubbles. So which do you find easier to look at? For me it is a no brainer.
Now I could've used my serious LOVE for  Adhesive Sheets for all the letters, but I really still wanted to remain true to my project keeping it lumpy and bumpy. :))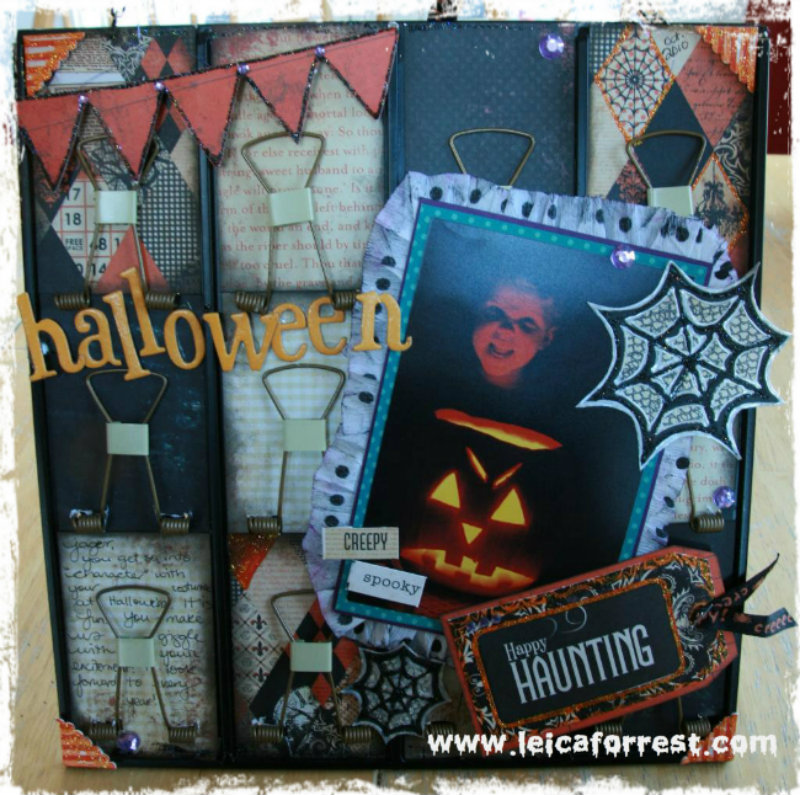 I hope you sure had fun this Halloween, I know it is one that I won't forget for awhile. But more importantly, try something new. If you are always reaching for your liquid adhesive, I dare you to try to work with one of our AMAZING products. I guarantee you will be glad you did. Who doesn't like instant dry time? No more waiting for this girl. I prefer to get'er done!
Now, onto Christmas preparation.  I love the holidays!
Come find me on facebook!
Leica Forrest -I'm here to live outloud!
supplies used: