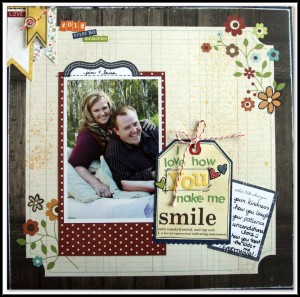 I was working this week on Christmas Cards, tags and setting up our decorations and embarrassingly didn't get one project done yet to show you! Started way too many projects at once. Somehow I got distracted by this photo of my husband & I. And you know how you have to drop everything to just play with that photo? Well that is the case for me.
Here is the photo a little bigger.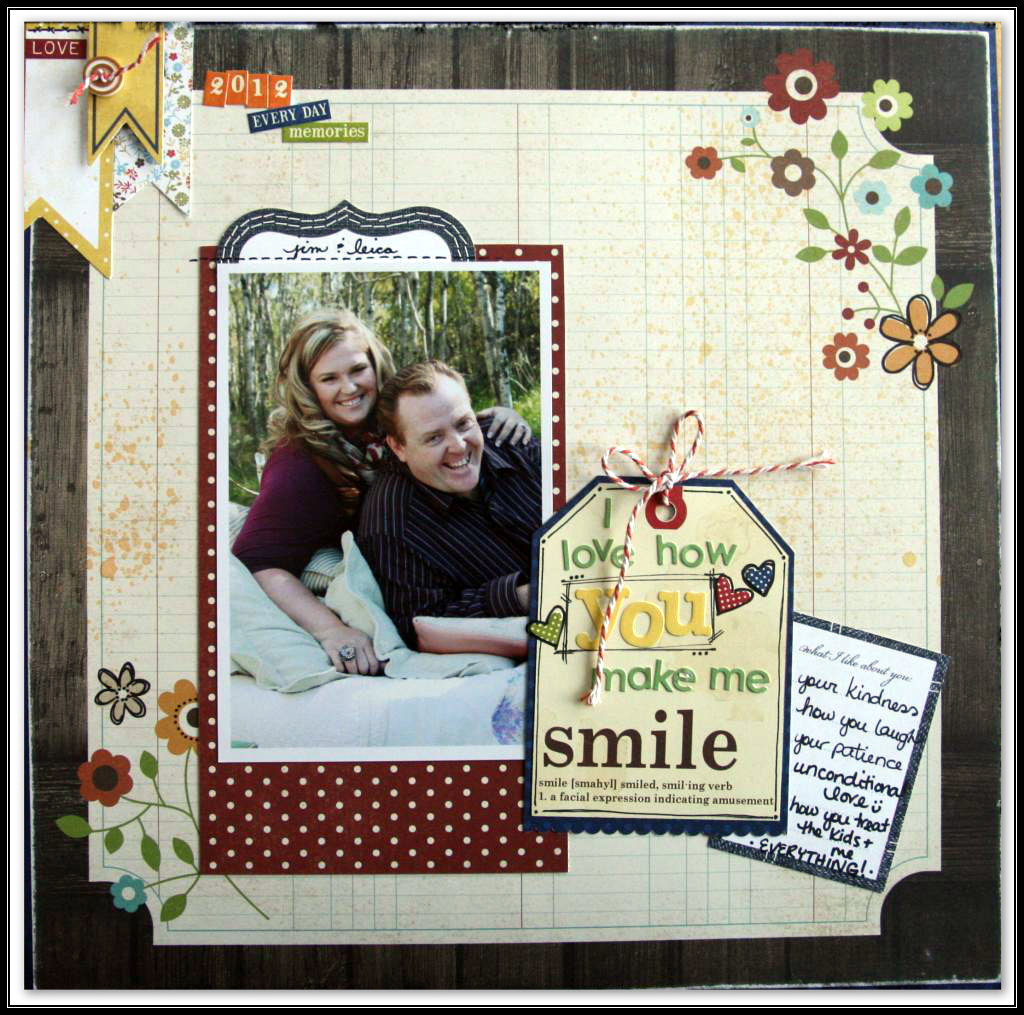 It was a very simple layout design. You can see that I popped up a tag to make it stand out more. I chose to pop up this tag with 3D Foam Squares – Black, Regular Size. I did cut them in the points of my flag so that they didn't bend.
When I was placing my buttons down, I used DODZ™ – Medium. They are sticky and hold the twine in place as well as the button.
Then for the entire page , it was all patterned paper layered, so I used my FAVOURITE go to adhesive…E-Z Runner®

I love how when you have the proper adhesive, it all comes together so fast! Can't wait to see you next time, I will have lot's of Christmas fun to show you!!!!!
Leica Forrest
supplies used:
patterned paper:
Jillibean Soup stickers & diecut tags
Maya Road twine
pp-Bo bunny
Tattered Angels Glimmer Mist