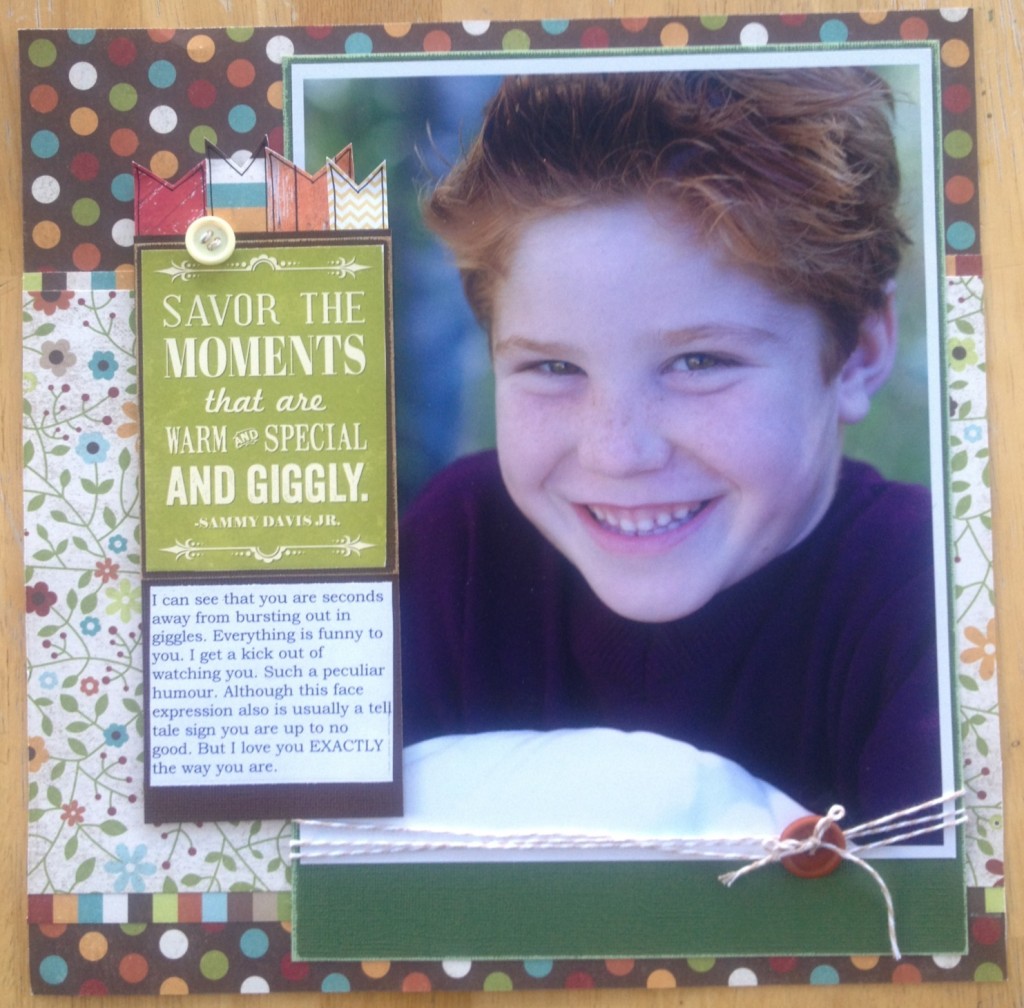 I had fun playing with some Simple Stories patterned paper and I didn't get around to showing you this on my last post, simply because I hadn't put any journaling on at that point.  I thought about showing it to you without the journaling but it doesn't quite look the same with a big brown hole in the middle of the page.
This layout came together so quick and easy. I used a LOT of 3D Foam Squares.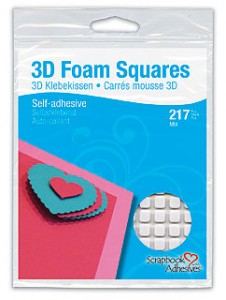 If you are going to purchase this fabulous product, I always recommend getting the multi-pack. I really do enjoy having the different sizes available to use. Sometimes I do have to cut them down depending on the project, but most times I would rather just choose a different size. I also LOVE that I can choose them in different thicknesses. BRILLIANT! That being said, on the above layout I raised the ENTIRE photo, and then I raised the journaling block. I just love making it pop out a bit more off the busy patterned paper.
OF course the buttons are held in place by the awesome
Dodz™. They are super tacky and I know those buttons aren't going anywhere.  What you can't see (because they hide SOOOO WELL) is that I put a few under the twine to hold that in place as well. I like when the ribbons and twine don't slide, especially since I rotate my layouts in and out of shadow boxes all the time.
This entire layout essentially was layering patterned paper on top of each other, so it was a no brainier to grab my "go-to" adhesive. Can you guess? Yep the infamous red runner.
E-Z Runner®– oh how I adore you.  :))
Speaking of which, I just got a little parcel in the mail, surprises are in store come CHA Winter 2012.  You will be soooo excited to see some fabulous new things.
Well now it's December, so that means I get to "officially" start creating Christmas projects.
What's first on your creating list?
Thanks for joining me today!