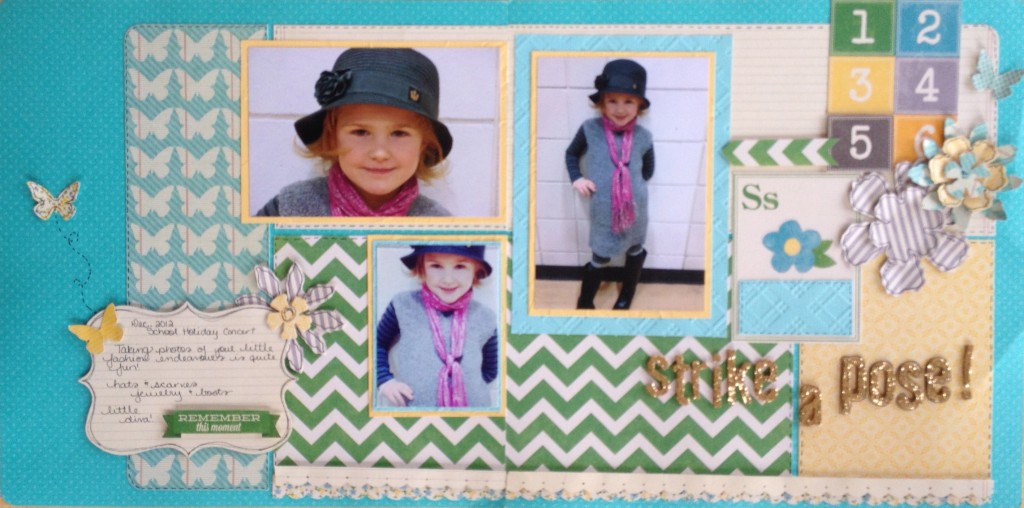 I decided I really wanted to share this page. It has a bit of a funny story to it. I was in Winnipeg for a Crop & Create event. I was approached by a store owner at 11pm Friday asking if I want to do breakfast Sunday am. Sounds awesome. Then she said, okay so what if we do breakfast AND THEN a MINI LAYOUT CLASS! I looked at her like she was crazy because I had no extra supplies to whip up a class. So our event went to midnight both nights. Friday at 12:30 am we quickly drive to her store and I pick out product and the next day I whip up a layout and teach it to 24 people. It was one of the most awesome experiences I have ever had.  I have never created a layout for a class that fast in my life.
EVER!
so what's a girl to do? Grab her E-Z Runner of course! The Scrapyard had Sizzix machines on hand , phew! (Click here to see the flower die, click here to see label die)So I was able to show the girls how to cut some awesome flowers & labels for their layout. To make the flowers pop, I used some 3D Foam Squares.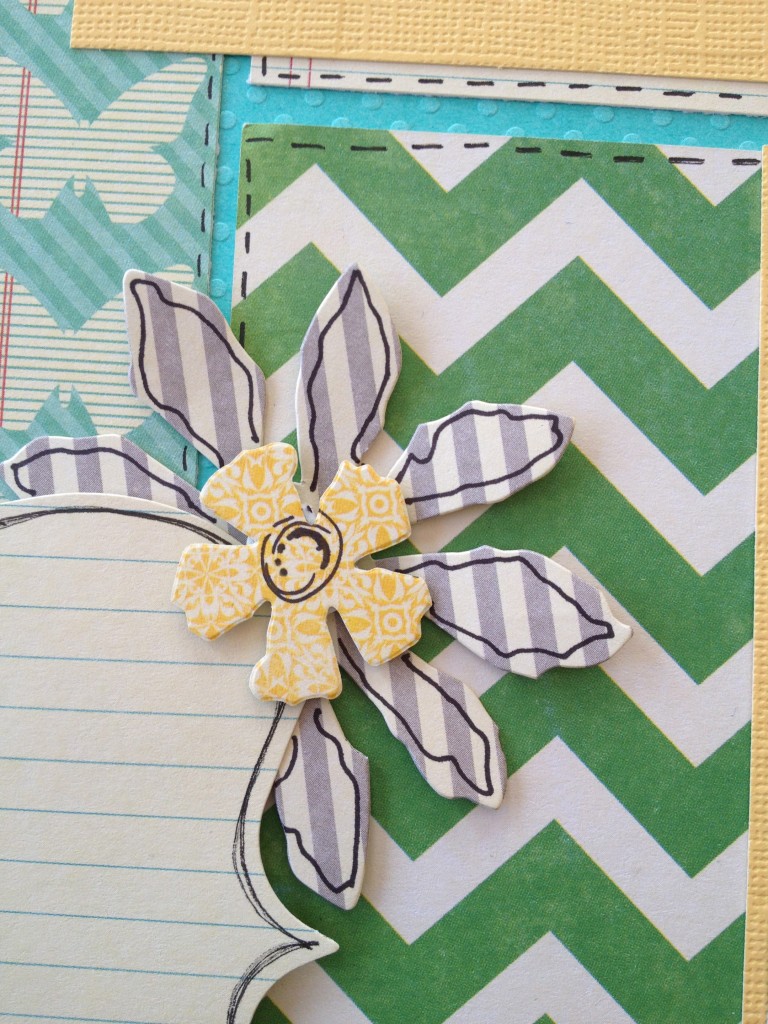 I did lot's of hand doodling as well. That always makes things pop out too!
Leica Forrest
supplies used: