Hello Everyone!
It's Kelly here, and today I'm showing how you can combine "old and new" elements into one project.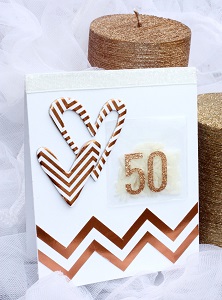 I created this 50th Wedding Anniversary card with Pink Paislee's metallic "Luxe" collection…so perfect for celebrating a Golden Anniversary!
Instead of styling a traditional vintage card, I thought I'd go with a modern looking card….."something new"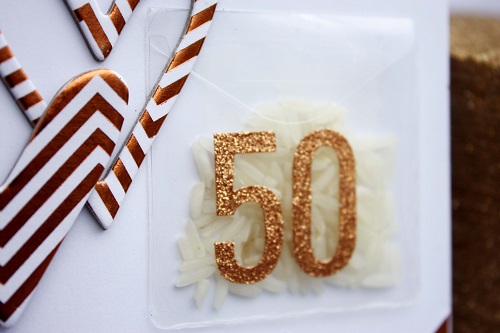 ….with a surprise addition of "something old."
Can you see what is in this Keepsake Envelope?
It's rice!
I quizzed my teenagers to see if they knew why I would put rice on a card.  Ha ha! My son asked if there were 50 grains of rice in there.  (Wrong answer)
My youngest daughter knew right away. "People threw rice at the couple after the wedding in the olden days."  Whew.  For a minute I thought I'd have to change this design!
The card came together easily with the help of a few Scrapbook Adhesives by 3L™ products.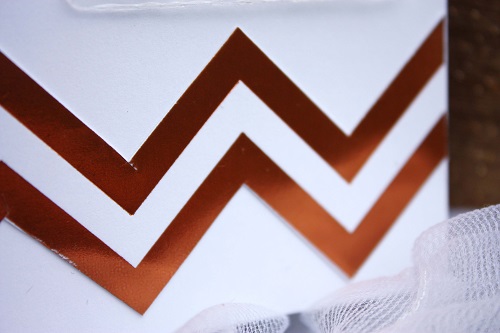 I attached this gold Chevron pattern with the E-Z Dots™ Permanent Refillable Adhesive.
The white glittery ribbon at the top edge of the card is adhered with Crafty Power Tape™.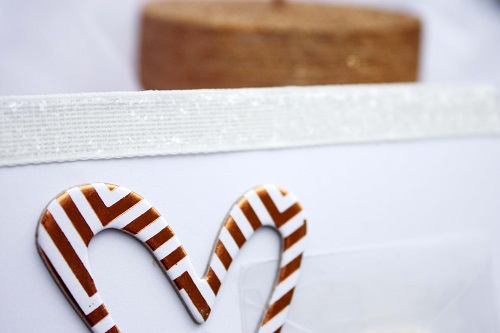 I love my Crafty Power Tape! It works perfectly for adhering ribbon.
The self-adhesive Keepsake Envelopes can have limitless possibilities in crafting projects, and I can't stop thinking about what to do with them next!
Thanks for dropping by!
by Kelly Klapstein (KellyCreates)
SUPPLIES: Pink Paislee papers, stickers and chipboard; May Arts ribbon; E-Z Dots Permanent Refillable Adhesive; Keepsake Envelopes; Crafty Power Tape
Save