Hello and Gobble Gobble~!! I am sharing something off the Thanksgiving table. You will see cards, place settings and such but what about leftovers for guests to take home? Yup, impress them right down to the details! LOL!!
Using Donna Salazar with Scrapbook Adhesives by 3L® products and items from the Adhesive Value Pack, this is what I came up with…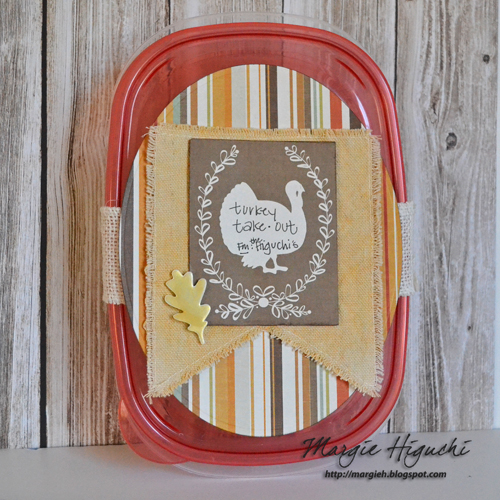 To start, I misted Pennant Set Canvas Flag with water. Then I added about a 1/2 teaspoon of Pigment Powder – Gold into a 1/4 cup of water and mix well with a paint brush to create a "paint." Then using that paint and brush, color the entire Canvas Flag. Let dry or use a heating tool to speed the process.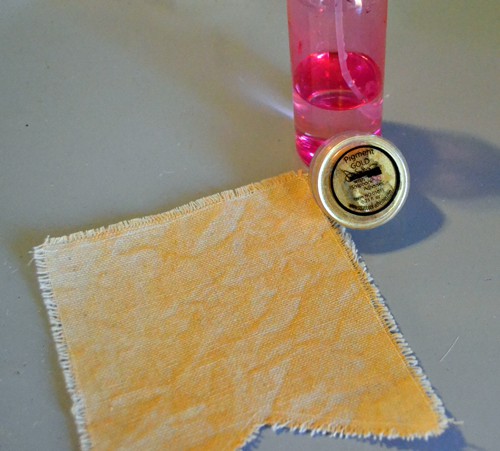 While the Canvas Flag is drying, I cut/embossed Grand Oval with patterned paper to make my base. I cut the turkey design from my patterned paper which is my focal point. Edge both cuts with Iced Coffee Gelatos® for a subtle accent.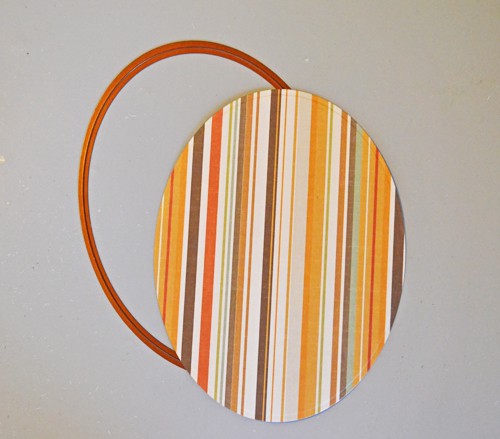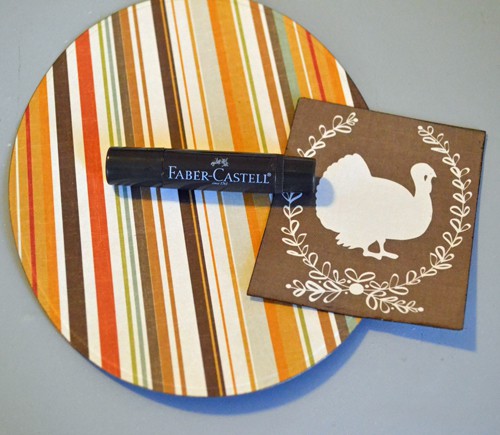 Using the Pigment Powder – Gold, I colored an oak leaf from 3D Foam Leaves to accent my panel.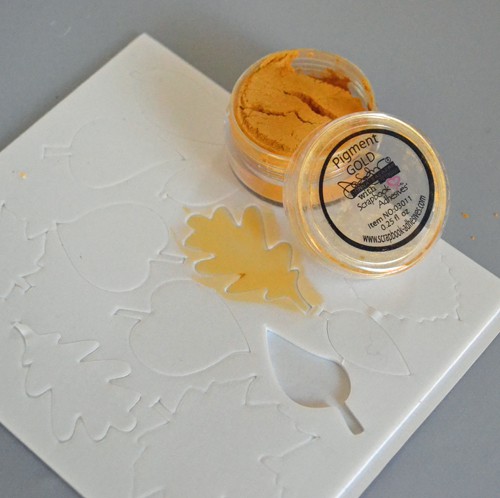 To adhere my panel I added 3D Foam Squares to give dimension and centered it on to my Canvas Flag.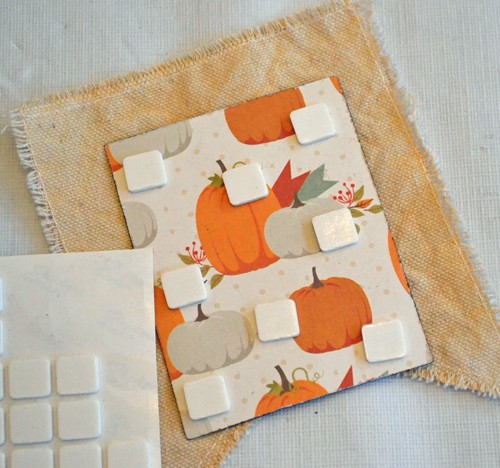 The Canvas Flag was adhered using Crafty Power Tape on to the Grand Oval die cut.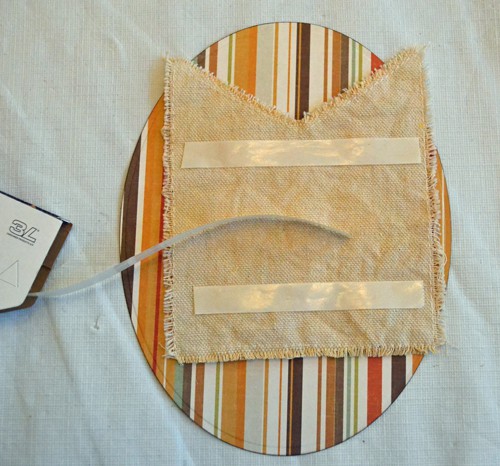 I cut 15″ of Texture Ribbons White Burlap Ribbon (just enough to fit the container and a little bit of overlapping). Tip: that the overlapped area is located on the side with a piece of Crafty Power Tape (leave the liner on until it's ready to be filled with leftovers and given to your guest – then close it up and it's ready!).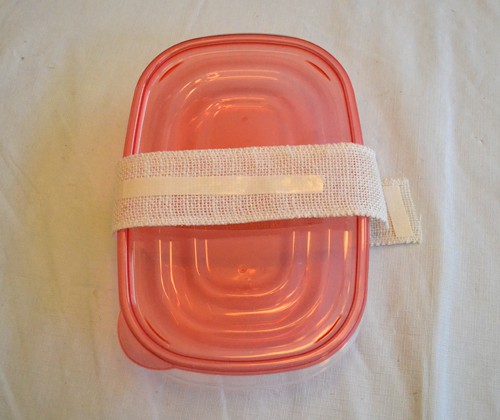 Add Crafty Power Tape on the White Burlap Ribbon in front and place the embellished Grand Oval Die Cut. Make as many as you need and store them until that special dinner…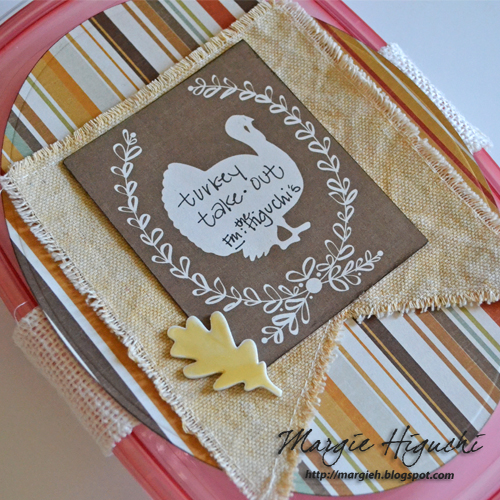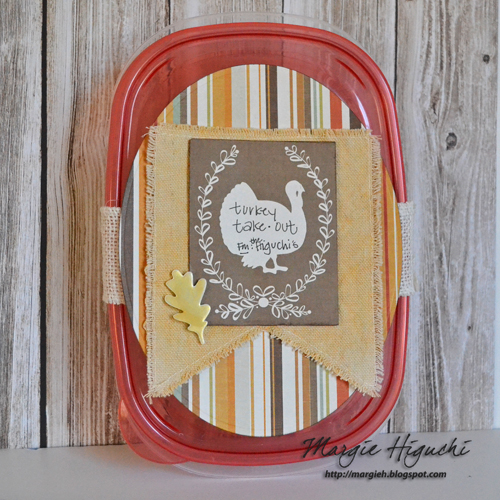 Supplies List:
Scrapbook Adhesives by 3L®: 3D Foam Leaves, 3D Foam Squares, Crafty Power Tape and Adhesive Value Pack
Donna Salazar with Scrapbook Adhesives by 3L®: Pigment Powder – Gold, Pennant Set and Texture Ribbons White Burlap Ribbon
Die Template: Spellbinders® Creative Arts (LF-110 Grand Oval); Patterned Papers: Photo Play Paper Co. (Autumn Day Collection); Colors: Faber-Castell® Design Memory Craft® (Iced Coffee Gelatos® and Essential PITT Artist Pen in Black); Other: Plastic Container; Water Mister
Hope this inspires you to go all out and decorate those leftover containers!
THANKFUL for the support and encouragement you all give us at Scrapbook Adhesives by 3L®!!
Happy Thanksgiving!!
Margie Higuchi