Hello! I thought I would share a trendy project that I have been seeing around me and was inspired when looking it up on the internet…a dream catcher. By using a combination of materials from Donna Salazar with Scrapbook Adhesives by 3L® Collection, I came up with my version of a simple dream catcher.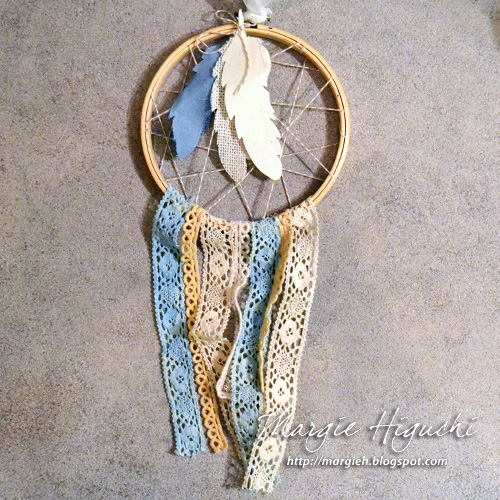 With an 8″ embroidery hoop, I knotted my Girlie Grunge Twine – Natural and went with a random pattern. Then I knotted the end and place the outer hoop back on by tightening the knob.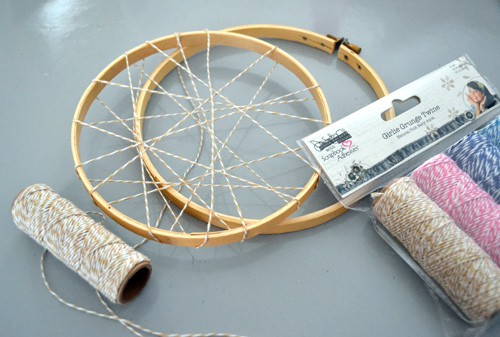 I colored the Crocheted Lace Trim (from Lace Ribbons set) with Pigment Powder Blue. The blue color was mixed with water and added into a mini mister. I sprayed until I got my desired look.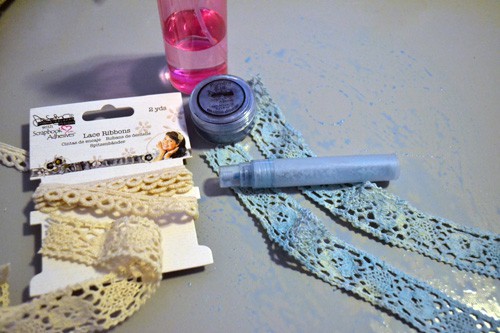 Since I ran out of misters, I pooled some water on my mat and mixed in the Pigment Powder Gold. Soak up the color with the Crocheted Scalloped Eyelet Trim (from Lace Ribbons set) and set aside to dry.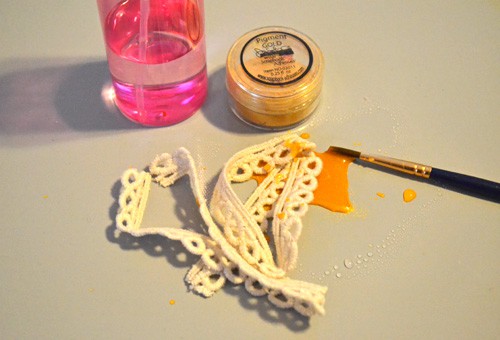 After the colored ribbons dried, I adhered them to the bottom of the hoop with Extreme Double-Sided Tape – 1/8″. This tape is a clear, permanent, and extremely tacky craft tape for use on multiple surfaces. Great to have in your craft supplies!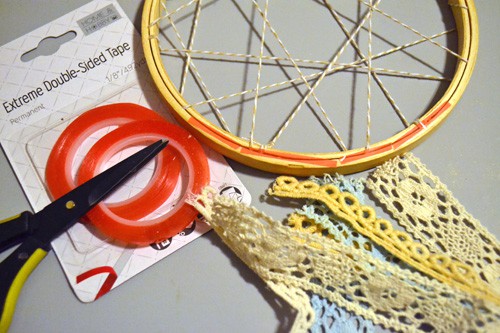 The feathers were die cut with White Canvas, Blue Cotton (from Canvas Ribbons set) and White Burlap (from Texture Ribbons set). To create my feathered cluster, I adhered the stems with Dodz™ 3D and tied a bow around it with Natural Twine.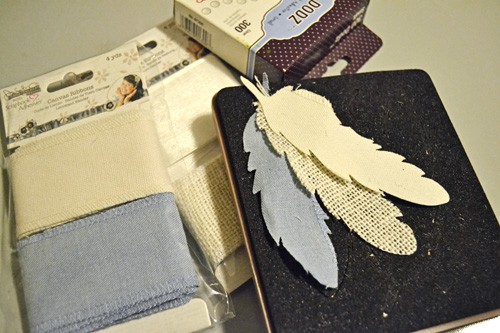 After adhering the feather cluster to the hoop with another Dodz™ 3D and creating a loop with White Satin Organza Ribbon (from Texture Ribbons set) to hang, it's ready to be displayed!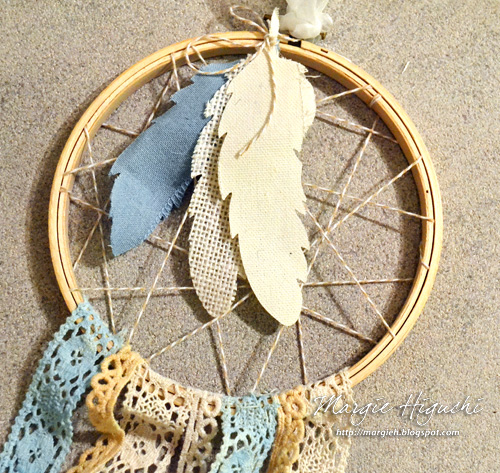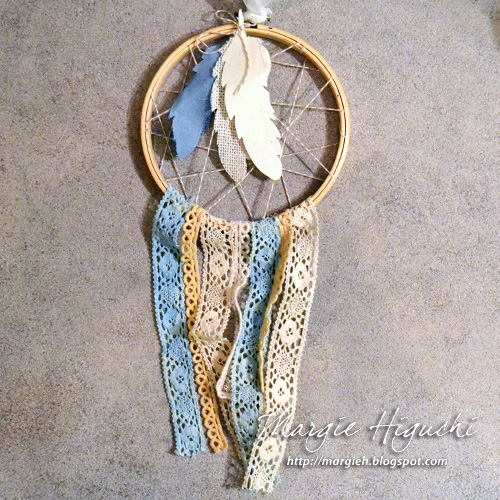 Hope you are inspired to try this trendy DIY project for your home decor!
Thanks so much for stopping by 🙂
Margie Higuchi
Supplies:
• Scrapbook Adhesives by 3L®: Dodz™ 3D
• Donna Salazar with Scrapbook Adhesives by 3L®: Pigment Powder Blue, Pigment Powder Gold, Girlie Grunge Twine in Natural, Lace Ribbons, Texture Ribbons and Canvas Ribbons
• Home & Hobby:Extreme Double-Sided Tape – 1/8″
• Steel Rule Die: Spellbinders® Creative Arts (Birds of a Feather Contour™ Die)
• 8″ Embroidery Hoop; Water Mister; Craft Mat