Hi there, it's Stephanie here today with a fun little project, a self-made boat for which I used the Canvas Ribbons,  Art Medium and  Gauze. It's made with a driftwood I found at sea and thought it will be a nice memory from our vacation.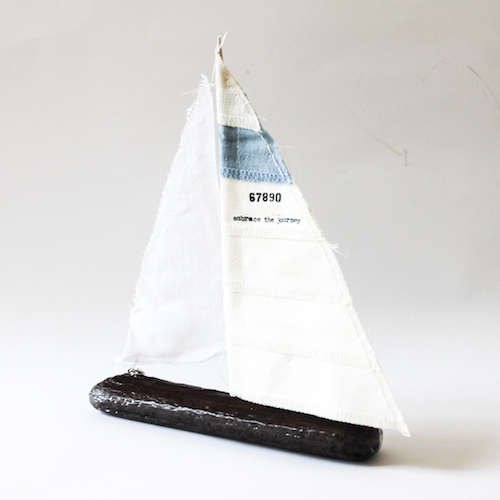 Let me show you how I created this little boat.
1 – First I cut some Canvas Ribbons in a form of straight cut at the left and obliquely cut at the right side. The stripes getting wider until a shape of a sail is ready.
2 – Gluing the stripes together with the Art Medium.
3 – Sewing a small loop at the straight side to hold a stick. I also sewed the longer side by hand.
4 – The stick is holding the sail.
5 – Varnishing the driftwood by using the Art Medium. After its dry make a hole in the middle of the wood.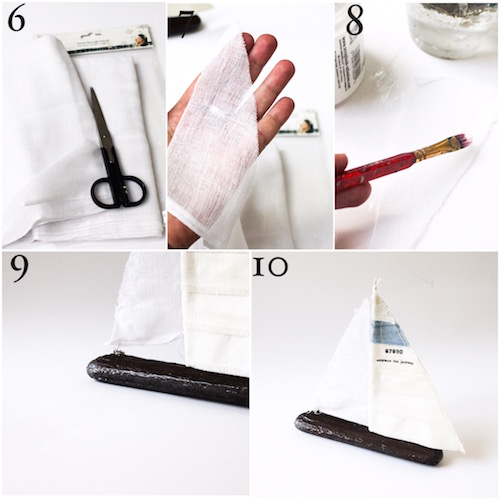 6 – Preparing the second sail by using the Girlie Grunge Gauze.
7 – Cutting a triangular shape.
8 – Using the Girlie Grunge Art Medium to stiffen the gauze. Let it dry.
9 – Then I fixed the smaller sail by using a needle and thread. The threads at the straight side I fixed by a knob at the stick, the thread on the outer left I fixed by using a little hook.
10 – I finished the boat by using rub-ons I put on the bigger sail.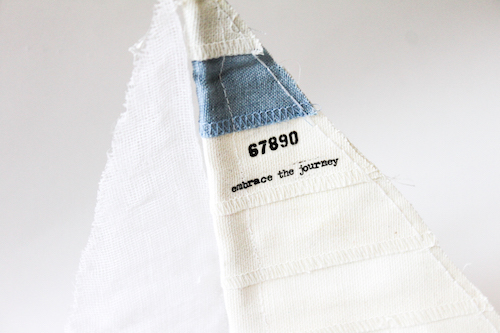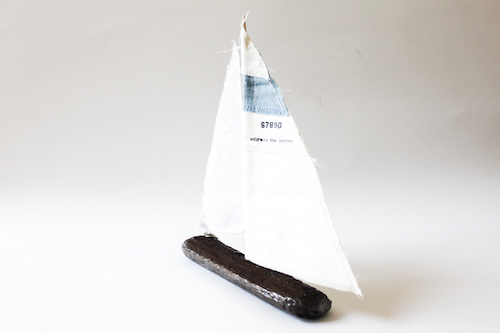 I so loved this little project, it was so fun and it shows one way more to use the wonderful ribbons by Donna Salazar.
Thanks for visiting us today! I wish you a nice creative day!
Stephanie 🙂
Art Medium 
Canvas Ribbons 
Gauze 
Save
Save