Hello everyone! Donna Salazar here with a quick photo card tutorial for you. Today I am using my Girlie Grunge Tissue Tape to create a beautiful embossed background to my card. Just add ink to highlight the embossed area! Let me show you how…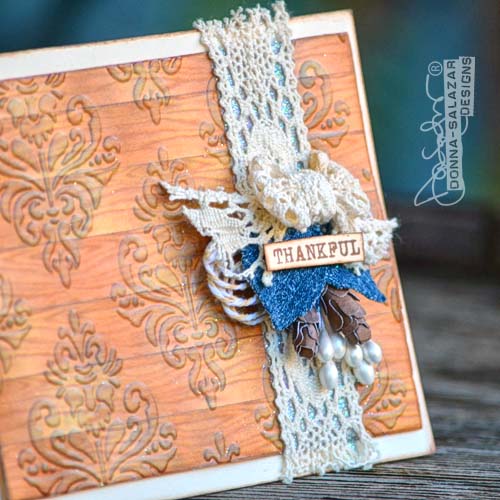 I started by cutting an 8.5 x 11″ piece of cream card stock in half then scored and folded one half to make the card base. Then I cut a piece of the card stock so it was about 1/4 inch smaller on 2 sides.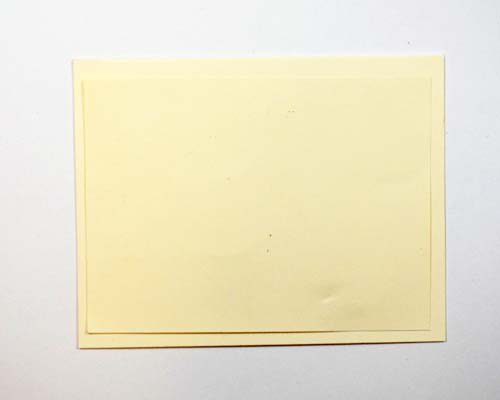 I then took that small piece of card stock and covered it with my Girlie Grunge Tissue Tape in the Oak color.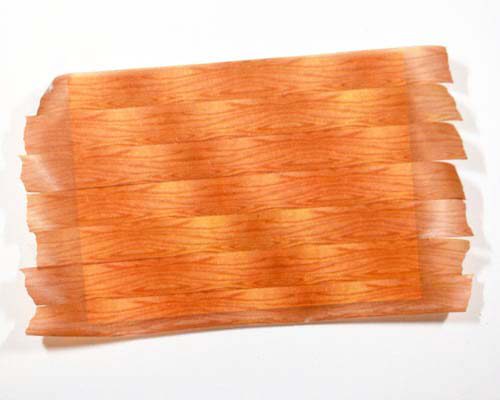 I trimmed off the edges of the tape and placed it inside my Medallion embossing folder.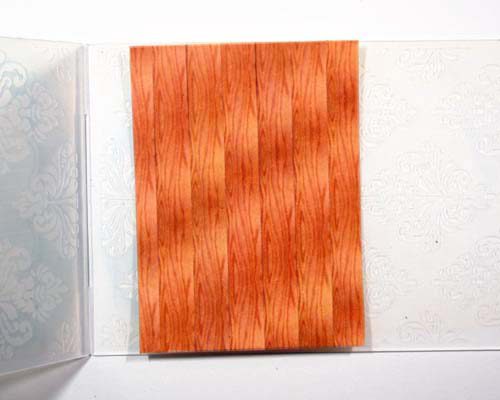 This is the result.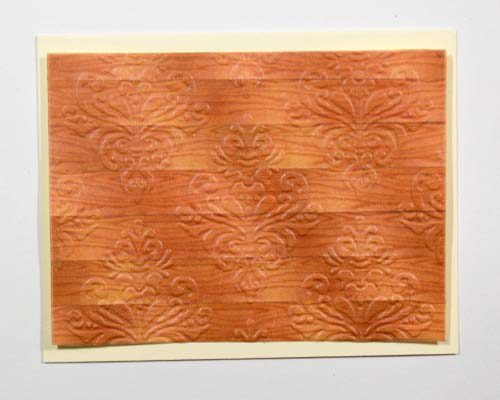 I inked the embossed design with Bluejay and the edges with Sparrow Mix'd Media Inx CHOX.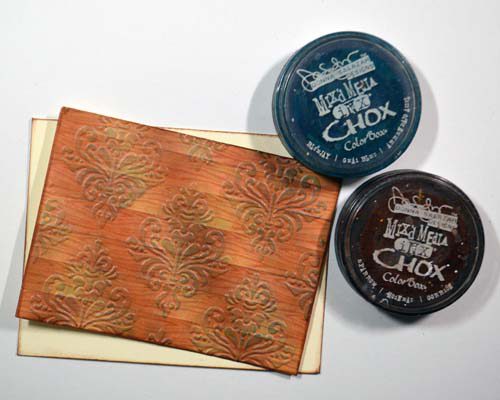 I adhered the card stock to the card base with 3D Foam Squares.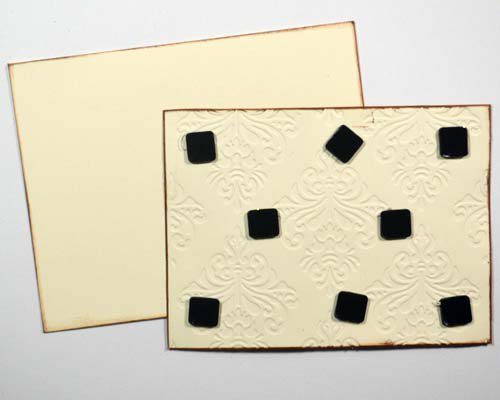 I cut a piece of Lace Ribbon to the height of the card and added Premium Double Sided tape to the back.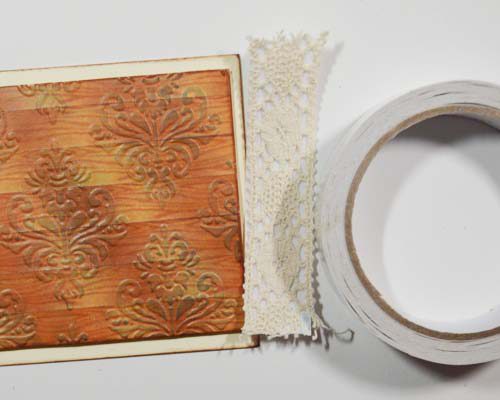 I adhered the Lace Ribbon to the front of the card, sprinkled Twinkle Dust Glitter over the exposed adhesive and burnished the glitter into the adhesive.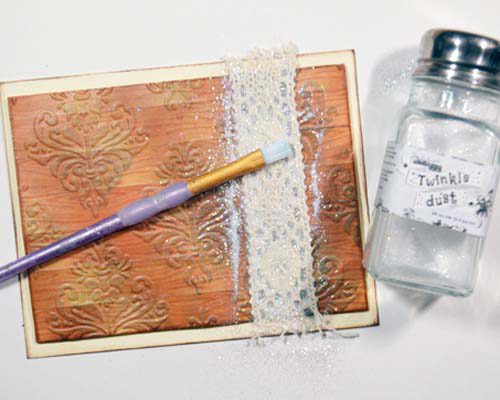 I cut the end off of a cotton swab (you can also use a toothpick) and added a Dodz Adhesive Dot Medium to the end.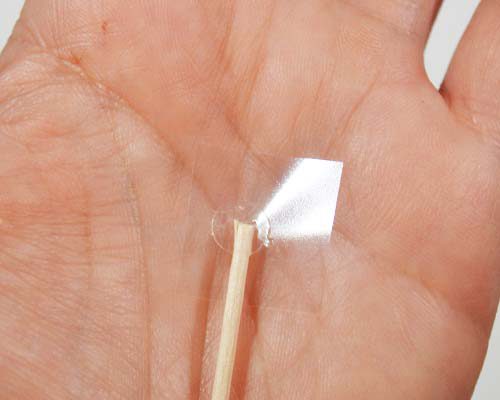 I die cut the smallest Bitty Blossom from wood grain paper, cupped each petal with a stylus then adhered the end to the top of the cotton swab stick.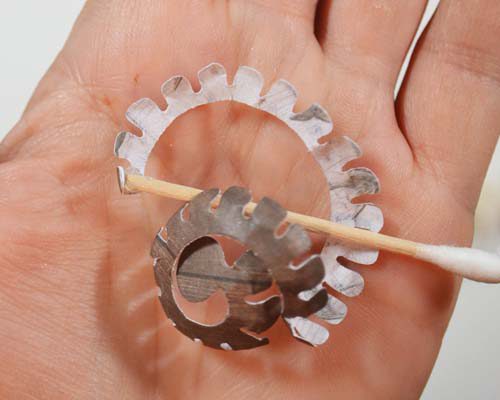 I rolled the die cut around the stick to make a pinecone then adhered the tab on the end with another Dodz Adhesive Dot Medium.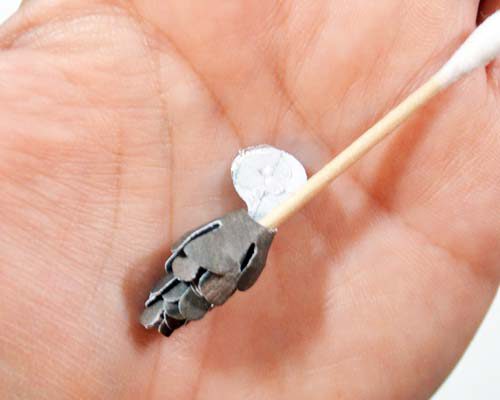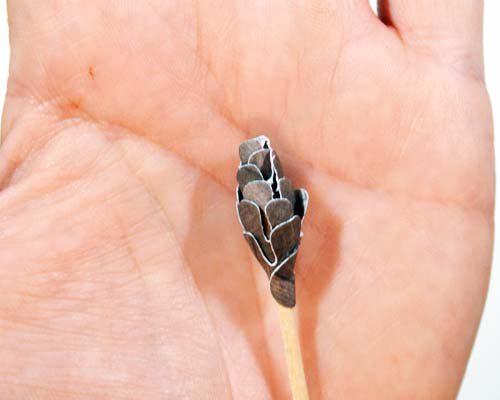 I created a Girlie Grunge Twine and large flower stamen embellishments with Crafty Power Tape (see blog post with instructions: ) then adhered both with two of the Bitty Blossom pinecones to the Lace Ribbon.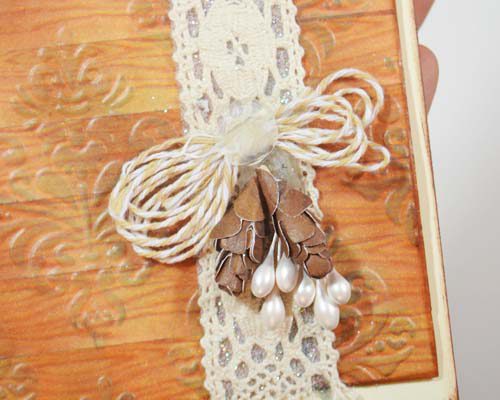 I die cut the joined leaves from the Bitty Blossoms set from denim then adhered over the pinecones with Dodz Adhesive Dots 3D. I also added a bow tied from the Lace Ribbon with the same adhesive.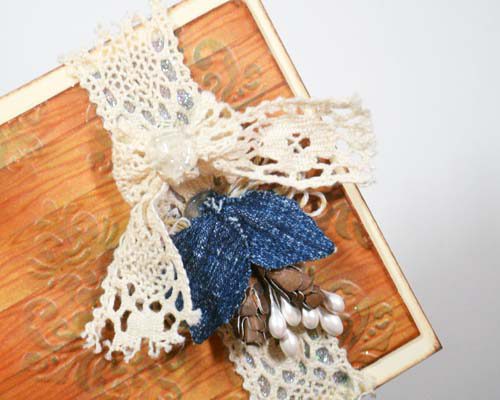 I stamped the word "Thankful" using my Journal Words stamp set, inked the edges and added 3D Foam squares to the back.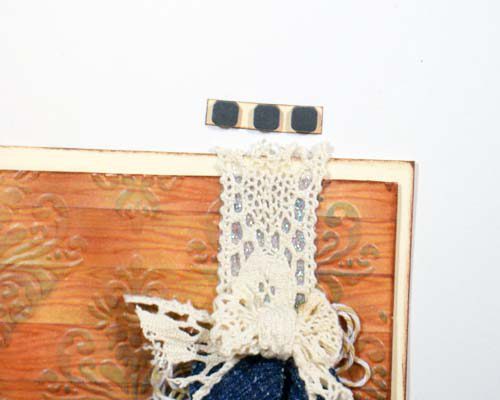 I adhered the word over the denim leaves and tails of the bow and this is the final card.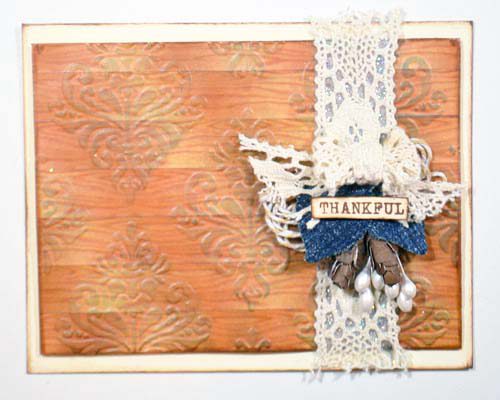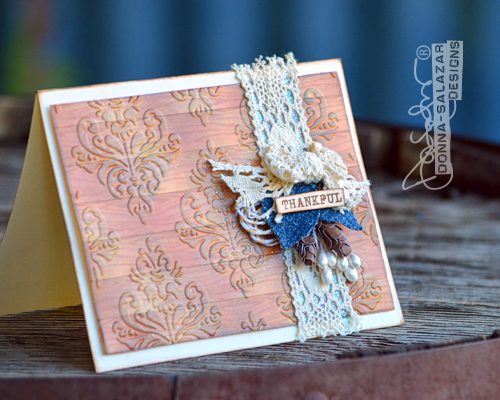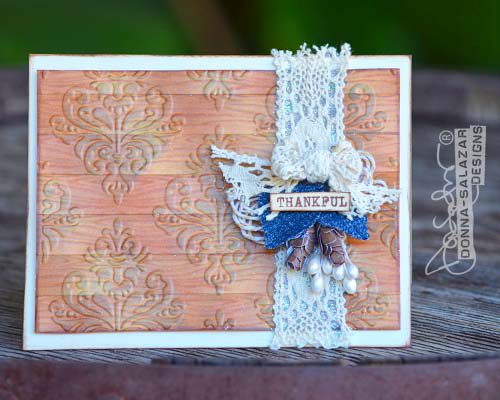 Product used:
Donna Salazar with Scrapbook Adhesives by 3L® 
Girlie Grunge Tissue Tape Oak & Ash
Girlie Grunge Twine
Lace Ribbons
Scrapbook Adhesives by 3L®
Dodz Adhesive Dots 3D
Dodz Adhesive Dots Medium
3D Foam Squares
Crafty Power Tape
Home Hobby
Premium Double Sided Tape 1"
Others:
Spellbinders® Creative Arts: Bitty Blossoms; Medallion Embossing Folder
Clearsnap®: Twinkle Dust Glitter – Sugar Shimmer; Mix'd Media Inx CHOX – Sparrow and Bluejay
Thanks for stopping by!!!
Smooches ~D~