Hello everyone. I've got a quick layout tutorial for you today, featuring my E-Z Stars Runner Refillable Dispenser and Pigment Powder Gold for the perfect accent!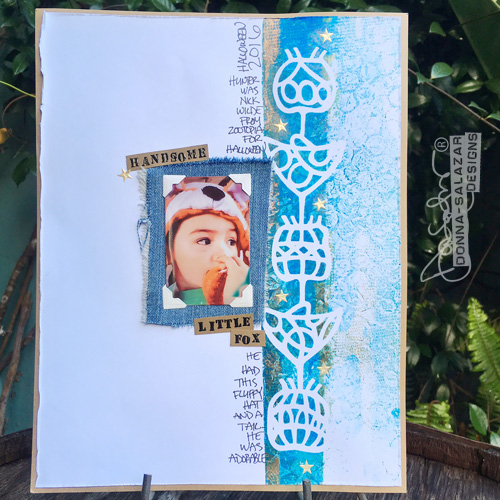 This is a photo of my grandson in his Nick Wilde costume from Halloween. I had this monoprint that was great colors to compliment the photo and there is one little star in the print that made me think it would be cute to use E-Z Stars Runner Refillable Dispenser to embellish.
I cut the monoprint down and adhered it to an 8.5 x 11″ piece of kraft card stock.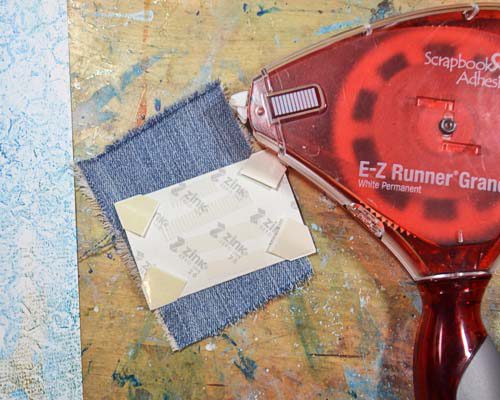 I used the E-Z Runner® Grand Refillable Dispenser on the back of the photo then added some Creative Photo Corners White and adhered the photo to a piece of torn denim.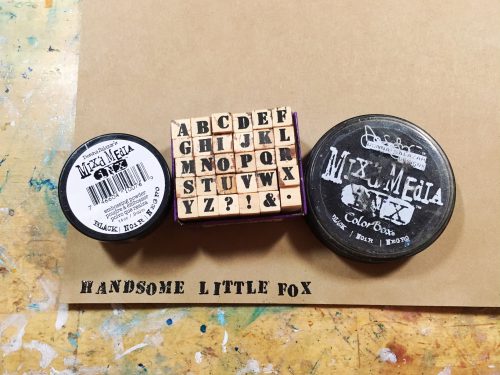 I stamped the tittle with Mix'd Media Inx and embossed with the matching powder.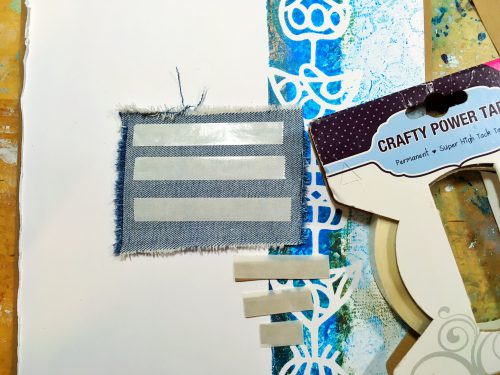 I cut out the words and used used Crafty Power Tape on the back of them as well as the denim backed photo.
I added E-Z Stars Runner Refillable Dispenser in a few places on the layout and sprinkled some Pigment Powder Gold mixed with clear embossing powder (1 part Pigment Powder to 2 parts embossing powder) over the exposed adhesive. I returned the loose powder to the container then heat set the stars.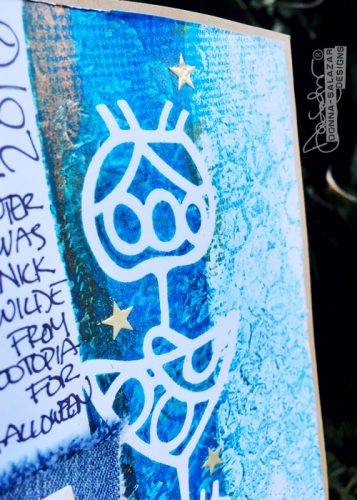 This is a close up of the embossed E-Z Stars.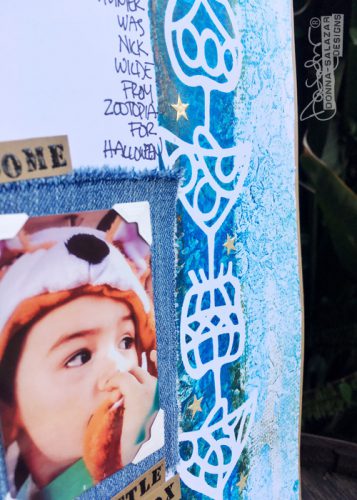 This is another close up of the E-Z Stars Runner Refillable Dispenser but you can also see how I journaled on the layout to finish it.
I hope you like these fun and easy tips!
Smooches ~D~
Product Used:
Donna Salazar with Scrapbook Adhesives by 3L®
E-Z Stars Runner Refillable Dispenser
Pigment Powder – Gold
Scrapbook Adhesives by 3L®
E-Z Runner® Grand Refillable Dispenser
Creative Photo Corners White
Crafty Power Tape
Others:
Colorbox®
Mix'd Media Inx & Embossing Powder
Gel Press®
12 x 14″ Reusable Printing Plate