Welcome to Scrapbook Adhesives by
3

L®

Designed to Make Your Creativity Last™

Our reliable and easy to use adhesives are perfect for not only scrapbooking, but also card making, mixed media, home décor, DIY and more!
From strong permanent adhesives for archival use, 3D Foam for dimension, and repositionable adhesives for multiple uses, we cover it all!
So much more than Scrapbooking!
HomeHobby by 3L
Get creative with the latest
HomeHobbyby 3L products. Perfect for Home, Office, School and Crafts!
Learn how to Wear Your Adhesive On the Outside to create custom embellishments for all your craft projects.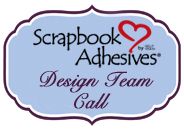 The Crafty Power Blog
Get inspired, see the Crafty Power Blog for a daily dose of projects, tutorials, giveaways, and announcements!
Visit our Instagram Page!
Follow us on Instagram! See our projects, and show us yours! Use hashtag #scrapbookadhesivesby3L"