About Margie Higuchi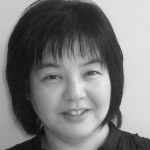 Design Team Coordinator
Margie enjoys different types and styles of paper crafting from creating scrapbook pages to making cards to dabbling in mix media! She considers herself lucky to have been a product designer for a line of chipboard products, a design team member on many craft manufacturer and scrapbook retailer teams, written articles and published artwork in several online and print magazines in the U.S. and overseas as well as on TV. For many years, she has taught different types of paper crafting classes at home, local scrapbooking stores, consumer shows and retreats…even in Japanese!
Margie loves dimension so no surprise that her "go-to" adhesive is Scrapbook Adhesives by 3L® 3D Foam Squares! She uses them in her cards, pages and mixed projects. So when they came out with shapes…"Oh my! The sky's the limit!"
Residing in the northwestern suburbs of Chicago with her husband and their two boys, they put up with her crazy schedules and supplies of paper crafting! Whatever spare time she has in between, she enjoys reading and traveling. Bring a cup of coffee and visit her at
SCRAPS of (my) Life
.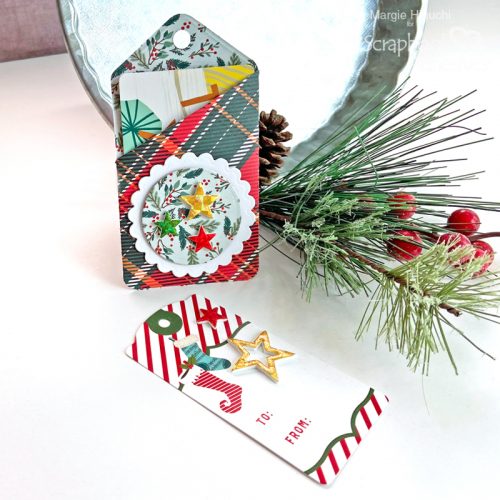 Hi, Margie here today with a wonderful Holiday Plaid Pocket Tag that you can tuck in a gift card and a gift tag. I used a thin metal cutting die but you can find online a pocket tag tutorial or … Continue reading →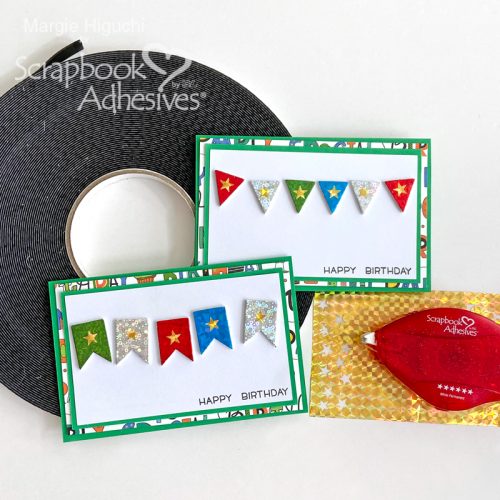 Hi, Margie here today! This super fun clean and simple (CAS) style Sparkling Birthday Banner Card is packed full of different cardmaking ideas that you can use in your cards. From foiling (no tools needed by the way), layering, and … Continue reading →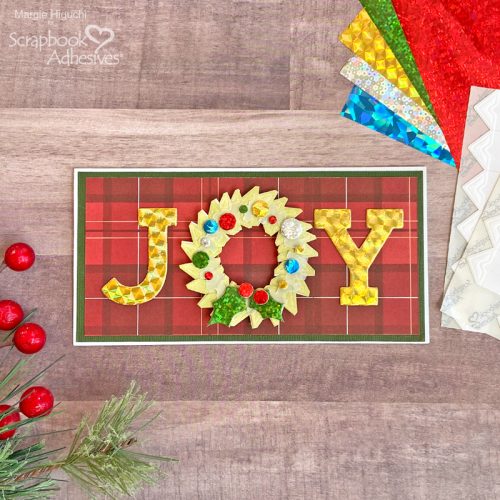 Are you familiar with the Creative Photo Corners? I love them because they're classic in style with their embossed edges BUT I wanted to have fun with them by making a JOY Wreath mini slimline card. What do you think? … Continue reading →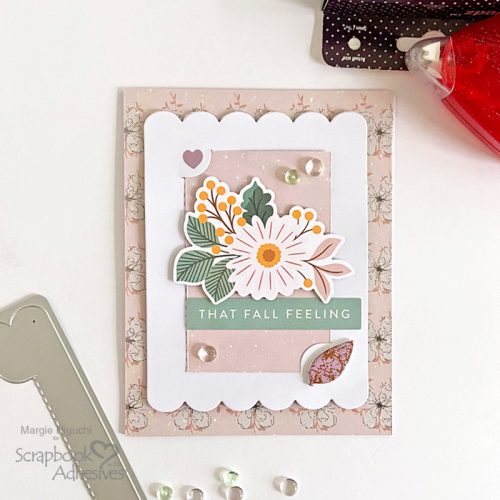 Hi, Margie here today with a sweet pastel-themed Fall Feeling Layered Card! I saw this paper pack from Emily Moore Designs and had some PinkFresh ephemera from a charity crop so I decided to put them together to see what … Continue reading →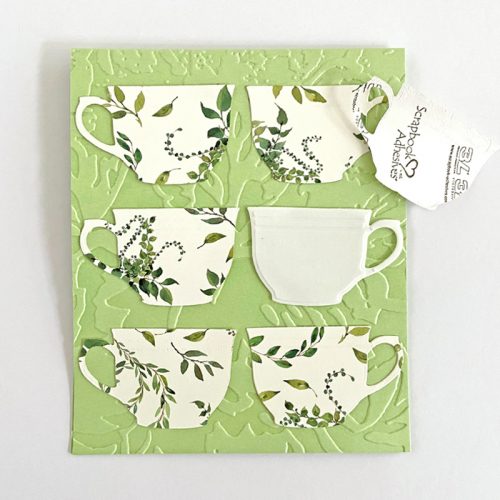 Welcome! It's time for the Fall/Winter 2023 Coffee Lovers Blog Hop with this fabulous Perk Up Soon Card! As a SUPER SPONSOR, we've provided great prizes too! Grab a cuppa and join the hop with your own beverage-themed artwork! What … Continue reading →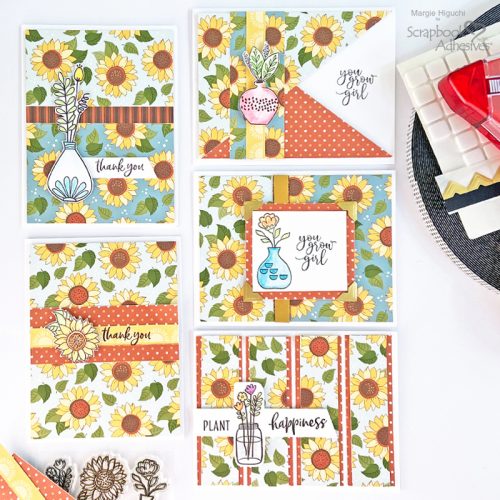 Hello, friends! I wanted to create a series of fall cards inspired by one 12 x 12-inch patterned paper. With a combination of the E-Z Runner® Permanent Strips Refillable Dispenser, Crafty Foam Tape Black 108ft., and more, let me take … Continue reading →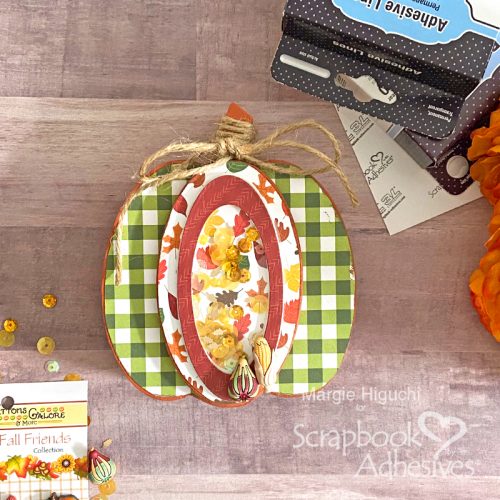 Hi, Margie here today, and I am so excited to share this super FUN Fall Pumpkin Home Decor Piece! You can incorporate adhesives not only on paper but on home decor pieces. Featuring the Adhesives Sheets 12 x 12in. and … Continue reading →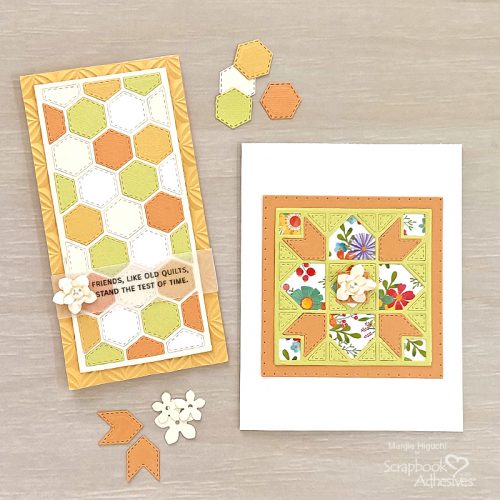 Inspired by quilt designs, I created a couple of quilt card projects since I do not know how to sew! LOL! With the help of Adhesive Sheets 12 x 12in., it was so easy to piece together these intricate designs. … Continue reading →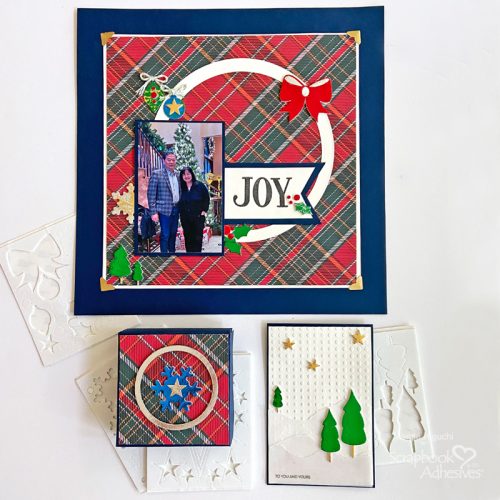 Did you know we have a kit that contains pre-cut holiday-themed foam shapes and a combination of colored foils? Hi, Margie here today and I like to showcase the 3D Foam Holiday Embellishment Kit with Foils. Inspired by the items … Continue reading →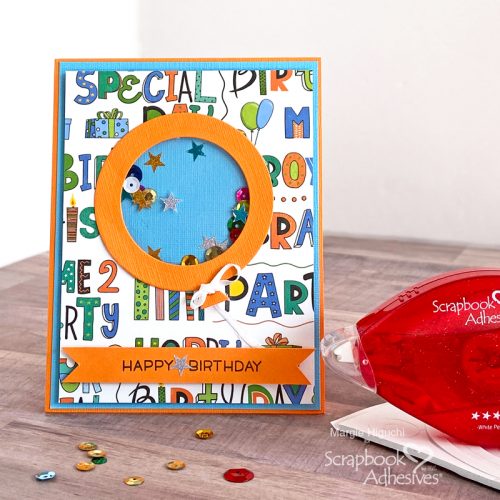 Does someone have a birthday coming up? I am excited to share a fun and colorful Birthday Balloon Shaker Card featuring the E-Z Runner® Stars, 3D Foam Circle Frames White, and the Crafty Foam Tape 54ft in White. Let me … Continue reading →