Hi there, I hope you're all enjoying summer! Here in the Netherlands it's like fall, raining for days, not something that makes me happy! Echo Park papers do make me happy though! The bright, happy and summery colors make me long for sunshine even more. So looking forward to be going to sunny France in a week! I created this colorful mini album with our upcoming vacation in mind.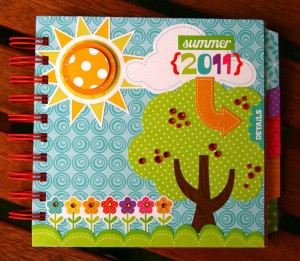 Making the Mini Album
I used MyStik™ Permanent Strips Dispenser to adhere the paper to the chipboard pages.
There are no pictures in the mini album yet. I will fill it together with my little girl after vacation so she can give it to her grandma, who will be visiting us in France for a couple of days. We thought that would make a nice gift for her to remember the fun days we will definitely have together!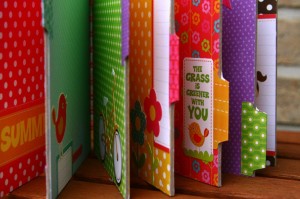 Therefor I used the MyStik™ Repositionable Dots Dispenser to apply the tags and labels inside. So we can lift them up and tuck the pictures underneath afterwards.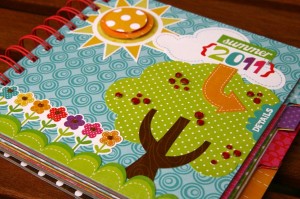 To create some depth on the cover I added some crystals on the tree and in the hearts of the flowers. I used 3D Foam Squares between the layers of the sun.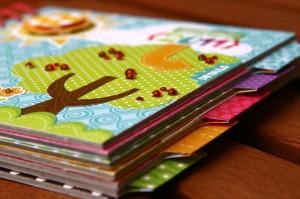 The little tabs where made with a label die and the Cuttlebug. Before running the paper through the Cuttlebug I applied a piece of Adhesive Sheets 4″ x 6″ / 10 x 15cm on the back creating stickers that easily can be applied to the edges of the pages.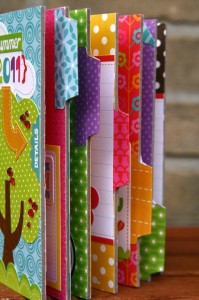 Thank you for stopping by! Wishing you all a great, sunny and colorful summer!
Save