The return to school after the winter break is almost as sweet as the first day of school in the fall. So why not celebrate the little things, like a a quiet house!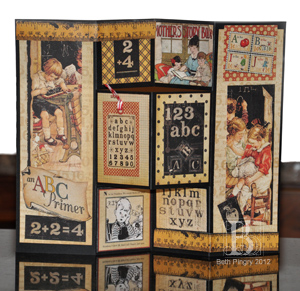 I created this stand up card from one single sheet of card stock, then embellished it with patterned paper. I started with an 8½ x 11″ sheet, scored it at 3″ on each side, then turned it sideways and scored the center at 2½". Then I carefully trimmed along those center lines.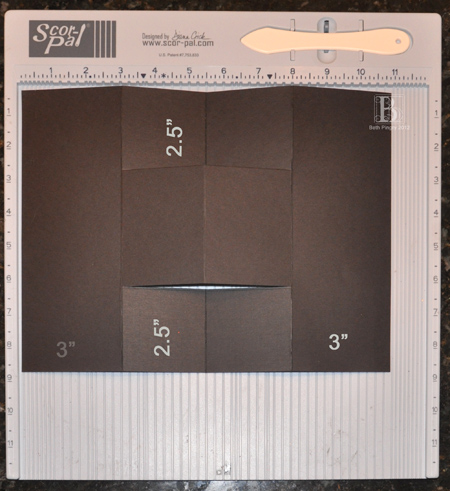 I pulled images from the Graphic 45 "An ABC Primer Collection", and adhered them with the new black Crafty Foam Tape from SCRAPBOOK ADHESIVES BY 3L™.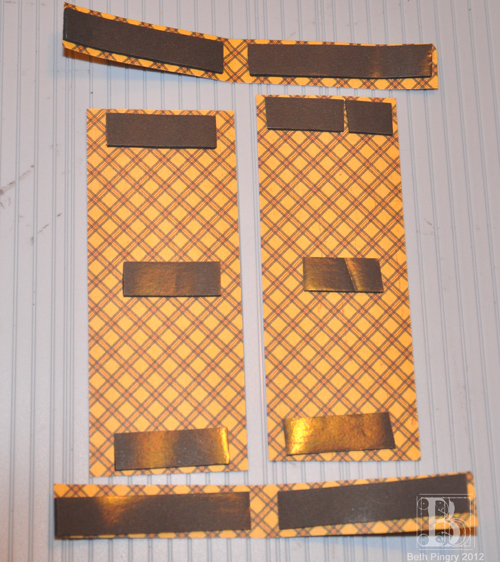 I love the Crafty Foam Tape! I love how the black color hides behind the images, giving it height without shouting "hey, I'm here!" PLUS I can trim the Crafty Foam Tape to exactly the length I need.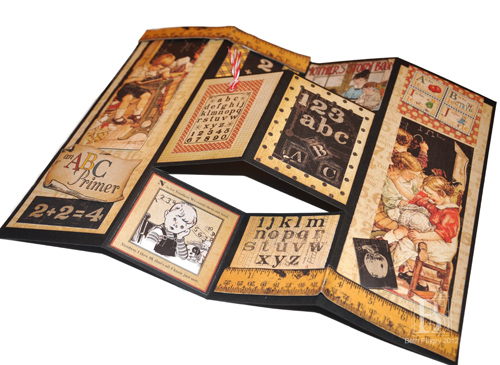 I trimmed images from the paper collection and adhered with both Crafty Foam Tape and E-Z Dots® Permanent adhesives. I folded the cardstock so that the center section pops out and the entire card stands on it's own.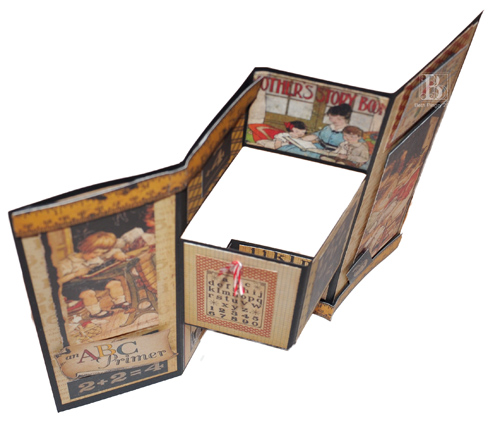 This card, folded up, will fit in a standard business size envelope for mailing. I could mail it to my sister when she gets her teaching degree, or I could keep it as home decor for my son's graduation at the end of this school year.
Supplies:
I love the way this turned out, and I love the format of this card, it can be any theme you need!
How would you embellish a card like this?