Is there anything sweeter than babies and puppies? I don't think so! I had little Jonny set up to take some photos and our dog, Buster, came in to check on us. He didn't like to be left out of the fun or the picture!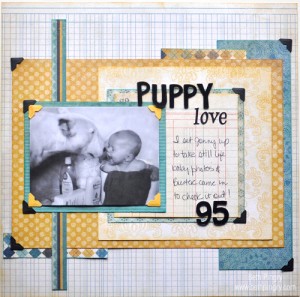 This was a fairly simple scrapbook page to create. The papers, all from My Mind's Eye™, were cut and layered to mix patterns. Once I had everything cut, I added Dotz™ Medium and Dodz™ Small adhesive dots to the back sides of all the pieces.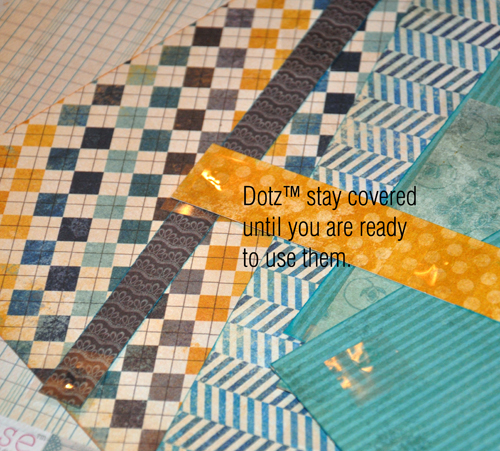 Dodz™ adhesive dots come out of the dispenser with a clear covering, so you can stick it to your paper and then peel the covering off when you are ready. No more sticky messes!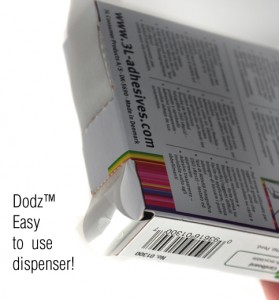 I inked the edges of the papers with teal and yellow inks. I inked four white Photo Corners – Classic Style to match the papers. I simply dabbed the ink pad onto the corners. I colored the chipboard and sticker letters with a black permanent marker.
Tip: Keep white embellishments on hand – they're easy to customize to just the right color!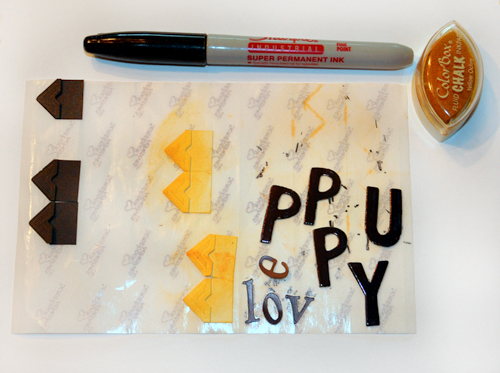 Once I had the layers stuck down I added the black Photo Corners Classic Style to a few points on the page. They help to frame out the focal point. I love to double them up on multiple layers.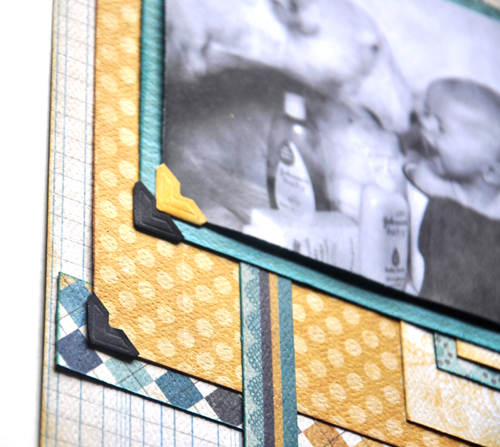 Here is the page again, a little larger – thanks for letting me share one of my favorite photos! Jonny is taller than me now, and Buster has been gone for a while but I remember this like it was yesterday!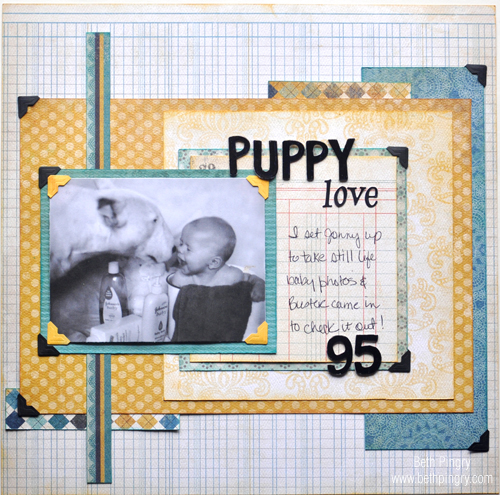 Supplies:
SCRAPBOOK ADHESIVES BY 3L™: Dodz™ Small, Dodz™ Medium,  Creative Photo Corners Black and White
My  Mind's Eye Stella and Rose Collection papers
Clearsnap Colorbox Fluid Chalk Ink- Yellow Ochre, Turquoise Pigment inks
The Paper Studio Cardstock and Chipboard Alphas
Sharpie Marker
Have a great day!