Hello to you all.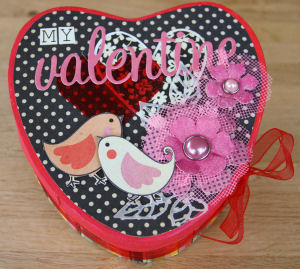 From the side, so you can see the ribbon.
Today I made a Valentine heart box. It's made of wood and I started painting it shocking pink!  Wauw… what a color!
I drew the outline of the box on the design paper (old Fancy Pants paper "It's the little things") and decided to glue it to the box using  an Adhesive Sheet.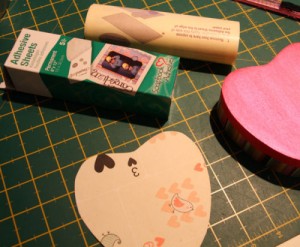 The Adhesive Sheets are so easy to work with.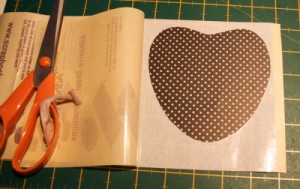 To glue the first heart to the design paper I used the blue E-Z Runner®. (Here I show you another heart than you see at the box)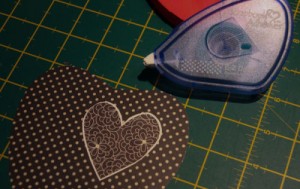 Now I would like to use one of the new Adhesive Hearts-Clear. Hope you can see it, because It's clear.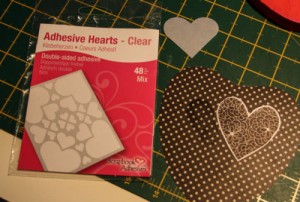 I sprinkled some red embossing powder on to the heart.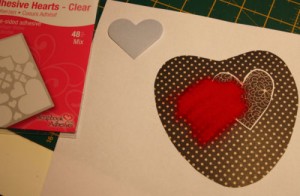 After I heated it with my heat gun.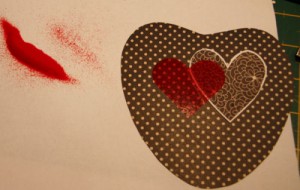 Then I began to decorate the design paper with the Adhesive Sheet on the back. I used 3D Foam Squares in two different heights under the birds and Dodz™ Small  under the flowers to hold the vines.
When I finished decorating I just removed the protective paper on the backside, and placed it on the lid of the heartbox.
The letters is from Websters Pages collection "Storytellers".
Have a nice day 🙂