Hello there! It's Kimberly today. I adore a chalkboard! Maybe its the teacher in me, but I have a serious crush on them. So much so, that I asked my husband to build me one for the entry way in our house. It's perfect. And then I thought, oh man, how on earth am I going to put beautiful quotes upon it with my awful handwriting?!?
Making a Stencil for Chalkboard Lettering
So the gears started turning and knowing that I have a pretty awesome E-Z Dots® Repositionable Refillable adhesive from Scrapbook Adhesives by 3L®, I decided to give my crazy idea a try. Know what? It worked!!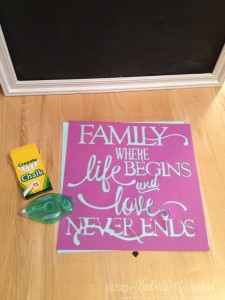 First, I started by cutting a quote from cardstock with my Silhouette Cameo and removing all the actual letters, leaving a stencil for me to use! But be sure and hold onto the negative pieces, those are important!
Next I applied E-Z Dots® Repositionable Refillable adhesive over the back. Be sure and get close to the edges so they adhere and keep the chalk where you want it. The best part about the E-Z Dots® Repositionable is that they wipe away easily with your finger when they are where you don't want them, and stick in small places where you want them. They remove without damaging surfaces!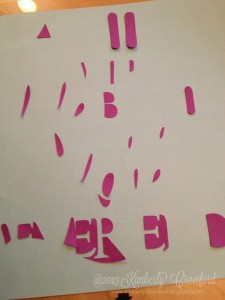 These are all the negative pieces left behind that need to be adhered. The E-Z Dots® Repositionable worked superbly for applying to the back of each of these pieces. Yes, it was a bit time consuming, but the end results were worth it!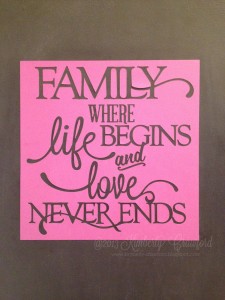 Here is the entire image adhered, temporarily, to the chalkboard.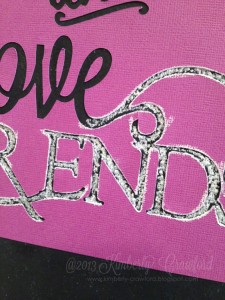 Color the insides with chalk. And color and color and color.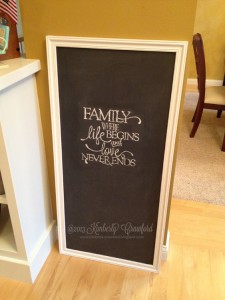 And here it is! There was a minor bit of chalk removal needed around the edges and that was it. This is literally what it looked like as I removed the cardstock stencil! I am thrilled! And will be doing this with my E-Z Dots®  Repositionable Refillable adhesive and new chalkboard often!
Thanks for stopping by!
Also see Kimberly's Chalkboard Art Ensemble!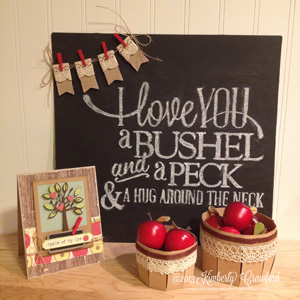 Adhesives-Scrapbook Adhesives by 3L E-Z Dots®  Repositionable Refillable, Cut files-Silhouette (Kolette Hall)