Hello crafty friends! It's Judy here today to show you how I turned an inexpensive composition notebook cover into a Fall Grateful Journal. I was inspired by some dried leaves that I found pressed in the pages of an old phone book. Of course, I couldn't throw them away!  Creative inspiration kicked in! LOL!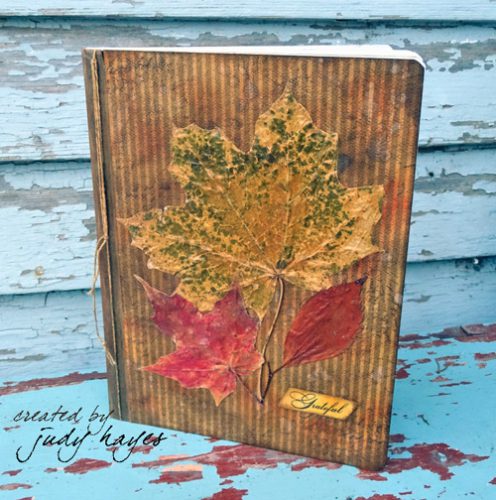 Here's the how-to:
Start with a simple composition notebook.  I keep several on hand as I buy them at this time of the year (aka back to school supplies sales!). I added patterned paper, cardstock, Art Medium, Adhesive Sheets 12 x 12ʺ, Washi Tape, Twine and Thin 3D Foam Squares Mix Black.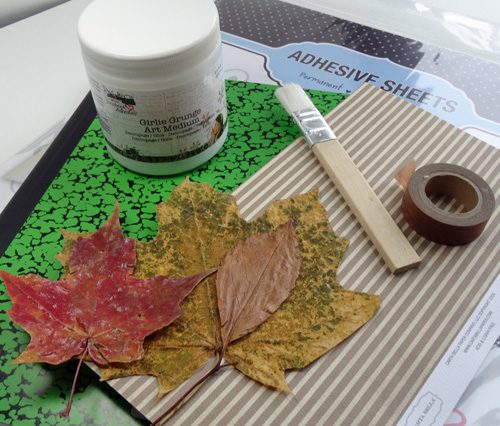 Apply Art Medium to both sides of the leaves and let them dry.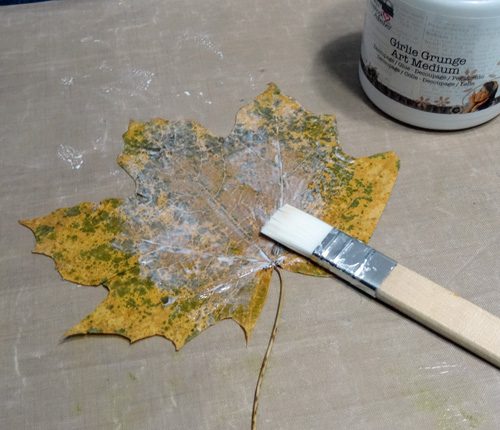 Next apply Adhesive Sheets 12 x 12ʺ to back of patterned paper that was cut to fit notebook cover.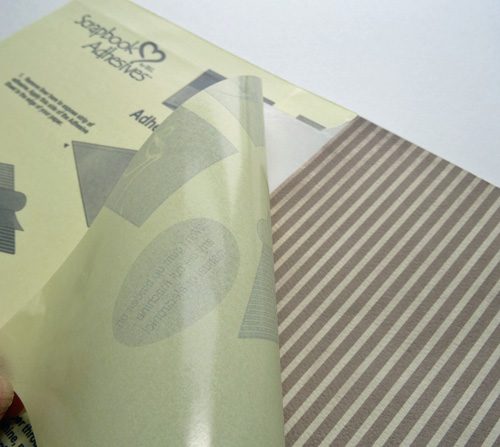 Fasten the patterned paper over the cover and trim the corners to match notebook.  Do the same for the back cover only.
Add wood look Washi Tape along the spine.
Rub various inks into the pattern paper. Stamp script along the edges.
Arrange leaves on the cover.  Then apply Art Medium to back of each one and press them in place. Brush a light coat over the top of the leaves as well.
Stamp "grateful" on ivory cardstock. Free hand trim around it. Rub inks over it. To fasten to the journal, use Thin 3D Foam Squares Mix Black.  Place them next to each other to cover most of the back side.  Fasten to journal.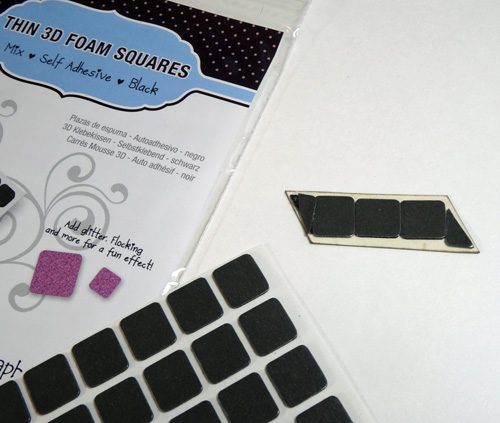 Brush thin coat of the Art Medium over it to seal it.
Ink some tan Twine and dry it. Tie it around the cover near the spine.
The leaves are incredibly flexible from the Art Medium. They feel almost like oiled leather. It will be so inspiring to write in this journal come October!
Thanks for visiting!
Have fun creating with Scrapbook Adhesives by 3L® products!
Judy
Supplies:
Scrapbook Adhesives by 3L®
Adhesive Sheets 12 x 12ʺ
Thin 3D Foam Squares Mix Black
Other Supplies:
Composition Notebook; Dried Leaves; Patterned Paper (Carta Bella); Cardstock; Distress Inks (Ranger Ink); Penny Black Stamp; Black Permanent Ink, Art Medium Glue, Twine, Wood look Washi Tape