A fun banner is in order for this unique theme of mountains and bear for a baby boy shower! My cousin had hers over the holidays. Why this theme? It's a reflection of the decor in the baby's room 🙂 Clever!
Hi Latrice here to share a unique baby shower banner to go with this theme. I used my favorite tape runner, E-Z Runner® Grand Refillable Dispenser, to assemble the banner so that she can keep it for the nursery after the shower! Let's get started and create!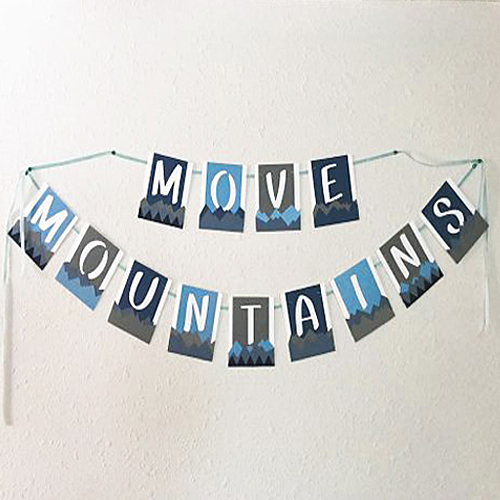 Moving Mountains for this Banner!
To create the mountains I was inspired by what the couple had painted on their nursery walls. First, find and grab 13 sheets of white cardstock. Trim to desired sized rectangles.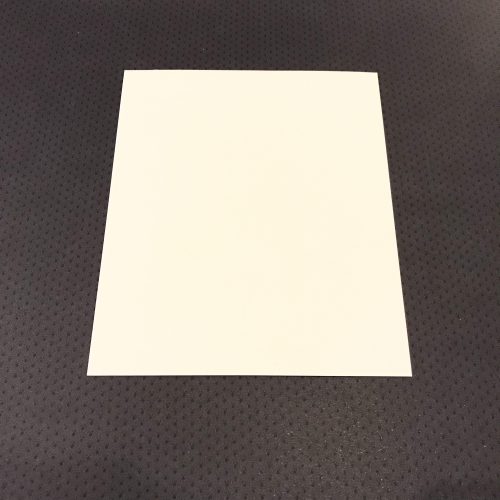 In addition, find 13 sheets of navy cardstock and trim to make sure you have a white border left and right sides of your navy rectangle. Adhere all the papers together to make 13 one-layered banner bases, using E-Z Runner® Grand Refillable Dispenser.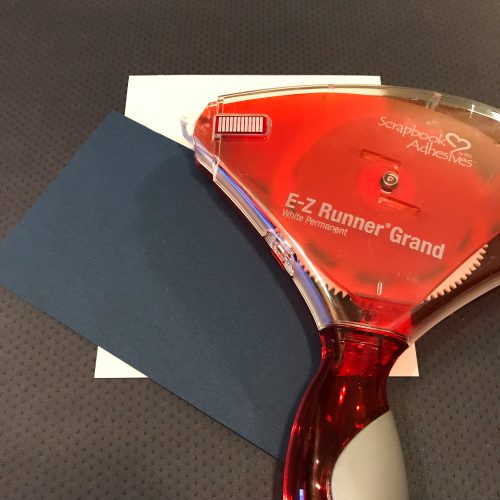 Next, die cut letters in white cardstock to spell out "Move Mountains." Pick letter sizes that can fit inside the navy cardstock AND to leave space at the bottom to fit mountain peeks. Adhere the letters with E-Z Runner® Grand Refillable Dispenser.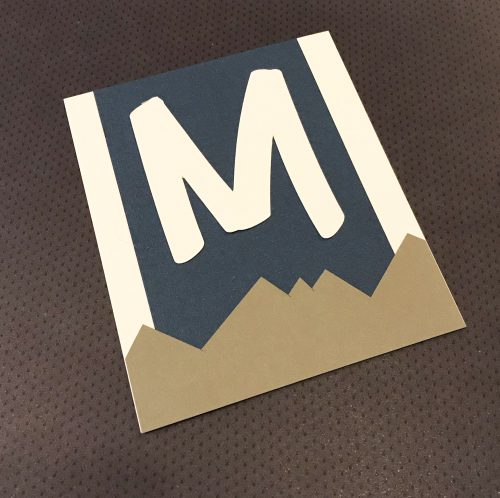 Hand cut with scissors the mountain peaks in different neutral colored cardstock such as kraft, light blue, navy and grey. Layer the mountains easily with the  E-Z Runner® Grand Refillable Dispenser. Sometimes I get carried away when using my runner but no worries as the permanent strips can easily be folded under if there are any overhangs.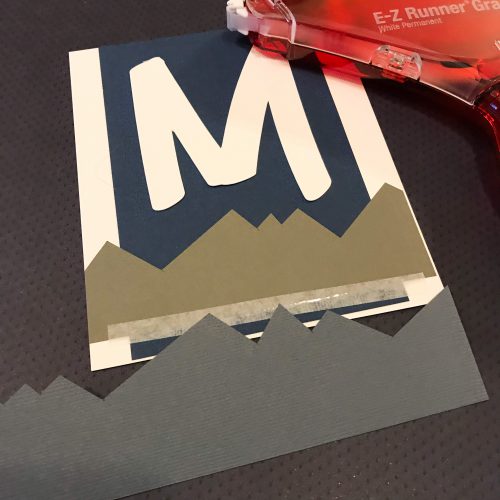 To attach the banner to the ribbon use the same E-Z Runner® Grand Refillable Dispenser. For extra interest to the banner, I added staples and to secure it more so that people can touch it and take photos in front of it.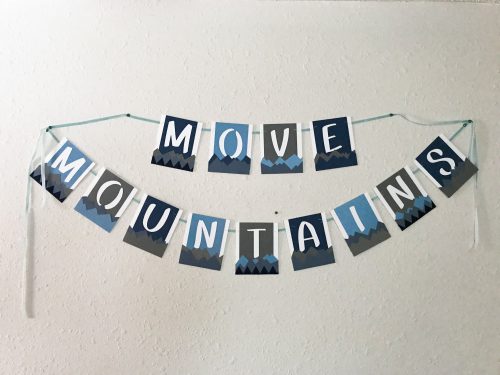 Here's a closeup of the banner.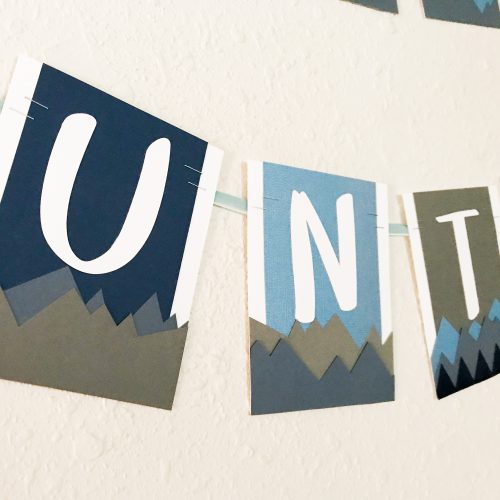 It was such a great shower. The mountain and bear theme was seriously so adorable! Check out the fun cake and marzipan campsite the aunts created.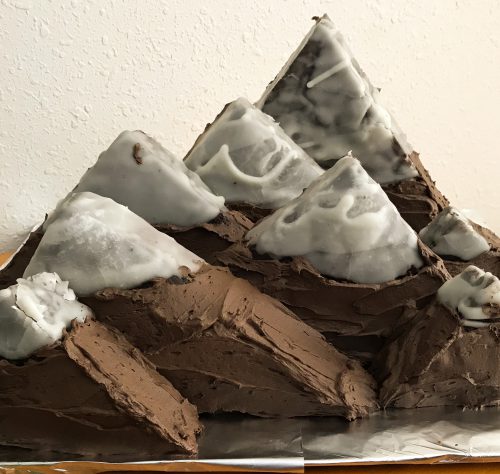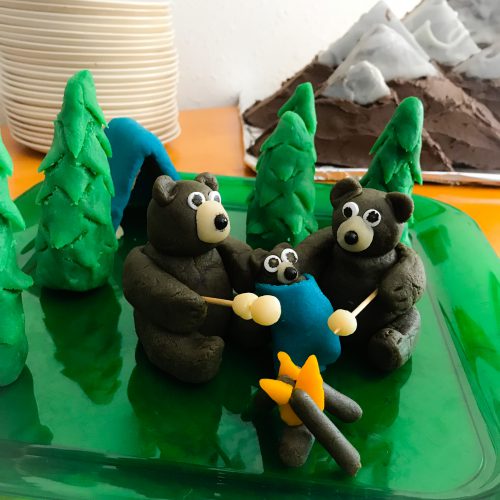 Scrapbook Adhesives by 3L® Used:
E-Z Runner® Grand Refillable Dispenser
Other:
Cardstock; Ribbon; Staples; Scissors; Silhouette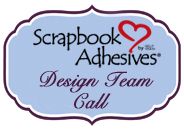 Looking for our Design Team Call? Please click: 2018 Design Team Call Blog Post!