Who doesn't love anything glittered? Hi everyone! Shellye McDaniel here today with an easy way to add a glitter background to a card.  I was in need of a wedding card for a friend's daughter. She loves sparkly bling, so why not glitter!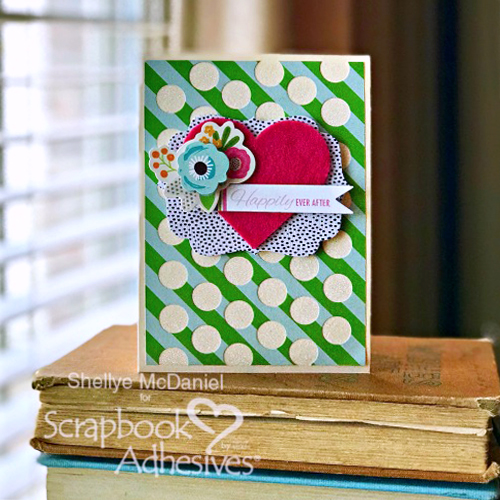 A Glittered Background
To get started, I selected a premade A2 card base (4.25″ X 5.5″), dots background die and a sheet of the Adhesive Sheets 12 x 12″.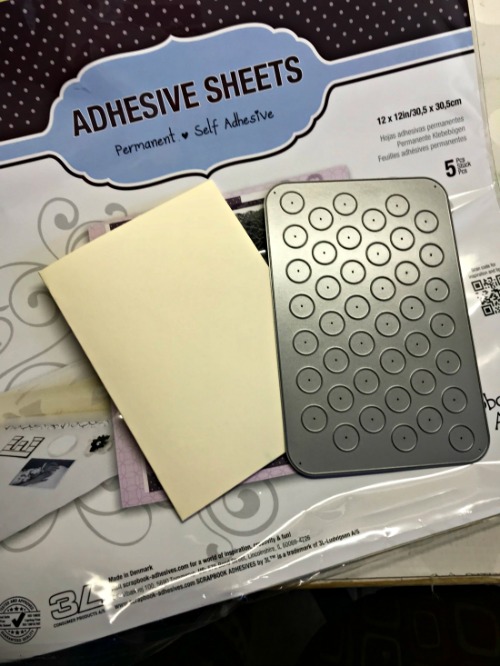 Trim the adhesive sheet to 4″ X 5.25″ and adhered to the center of the card base.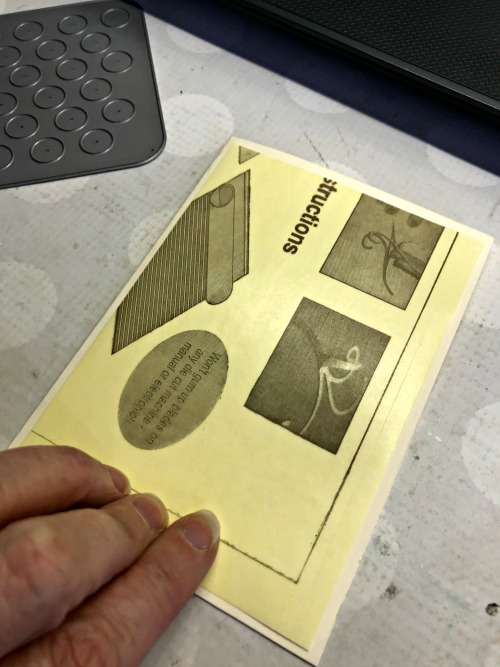 Using a burnishing tool, I transferred the adhesive by rubbing well the back of the protective sheet to the paper.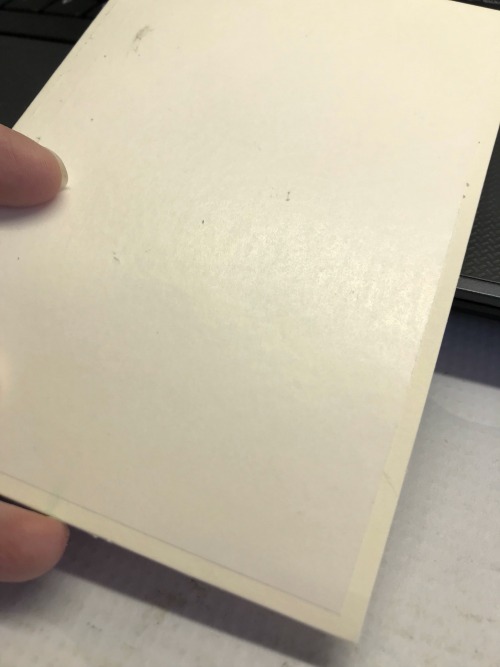 Next, I cut the patterned paper to 4″ x 5.25″ (the same size as the adhesive) and die-cut it with the dots background die.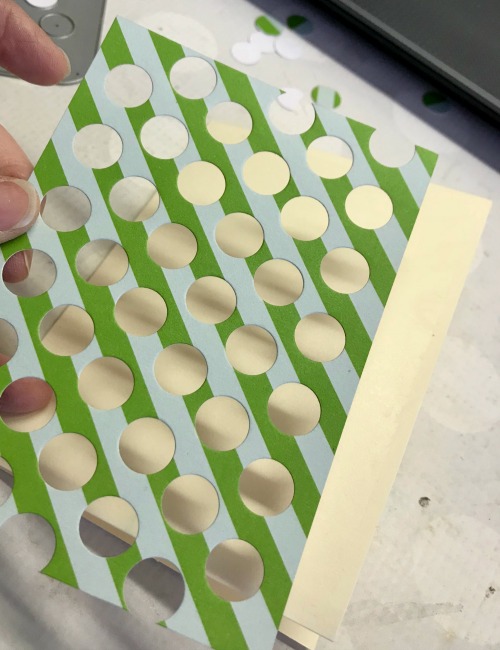 Wear the Adhesive on the Outside
Carefully line up the edge of the patterned paper with the edge of the adhesive on the card front. Pour a generous amount of superfine iridescent glitter over the entire background.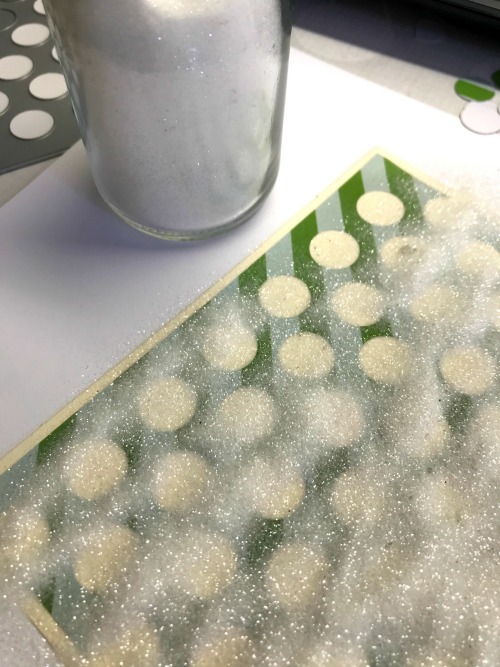 Next, gently rub the glitter into the adhesive with my finger. Pour the excess back into the container.  Tap or use a cloth to remove more of the excess.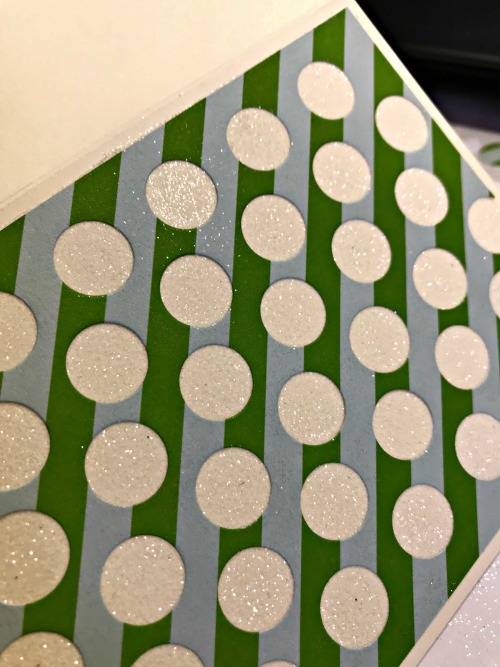 Now onto decorating the front!  I die-cut a label shape and secured it with 3D Foam Squares, Black, Regular to the center of the card front.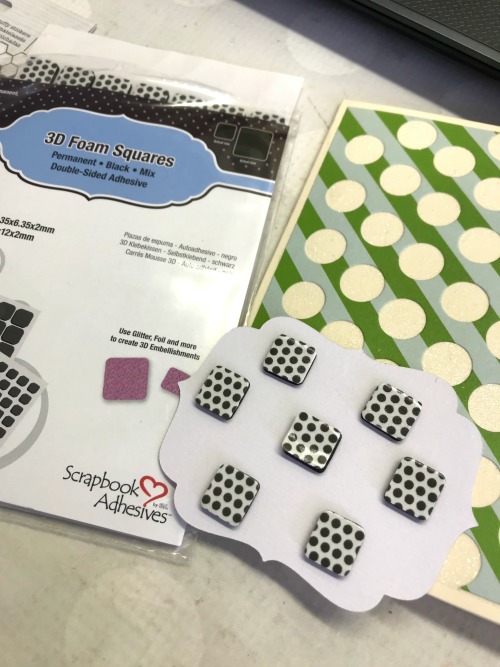 The Finishes Touches
Next, I adhered a felt heart to the center of the label. Because the felt is fairly thin, I used the Thin 3D Foam Squares Black Mix and attached it to just the end of the label sticker.  This helps to keep the end of the sentiment label from getting bent and also adds an extra bit of stability to the sticker.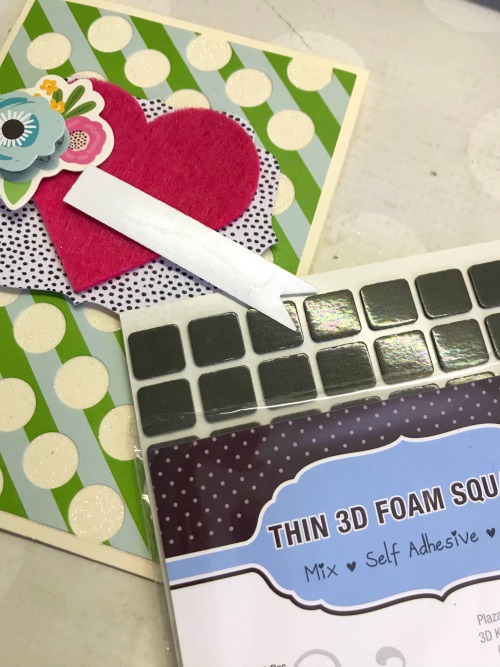 Let's have a close-up look at the finished card!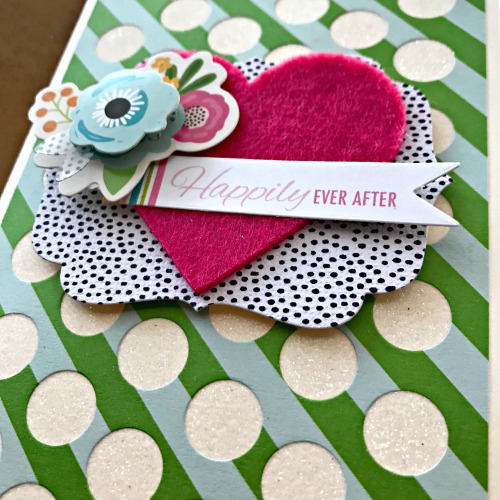 See all of those lovely dimensional layers?  The little pops of glitter are just enough to make this card extra special and sweet!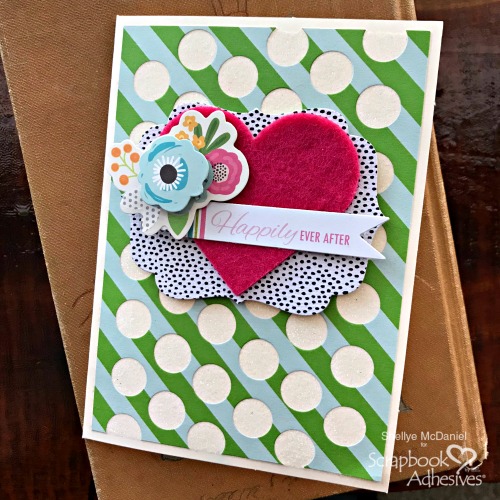 Try using different shapes for your background with the same glittering technique.  I know I can't wait to try out more! Thank you for joining us today 🙂

Creative Time: 35 mins/Beginner Level
Materials Needed:
Scrapbook Adhesives by 3L® Products used:
Adhesive Sheets 12x 12″
3D Foam Squares, Black, Regular size
Thin 3D Foam Squares Black Mix