Have you ever looked at all the elements you want to include in a project and realized you have a lot of unique shapes?  That was the case for me today!  I was using this collection with a lot of round shapes, skinny shapes, and just plain obscure shapes.  I knew I had two products in my adhesive arsenal that were about to get a work out: the 3D Foam Circles and E-Z Runner Micro Refillable Dispenser!  Here's the layout that required special attention!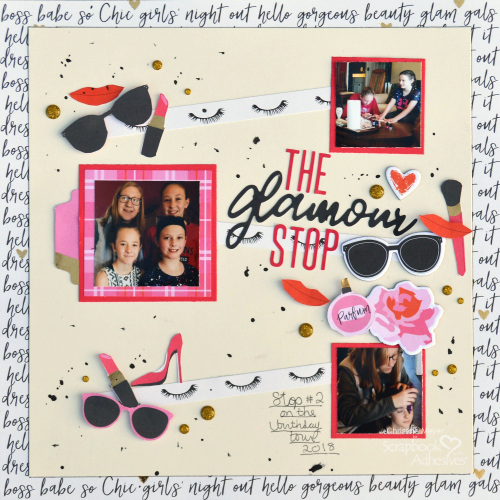 I can honestly say this is the first time I have ever used pieces shaped like lipstick, high heels, lips, and makeup brushes!  Additionally they all have pretty unique shapes and many are somewhat skinny!
Adhesives for Unique Shapes Close-ups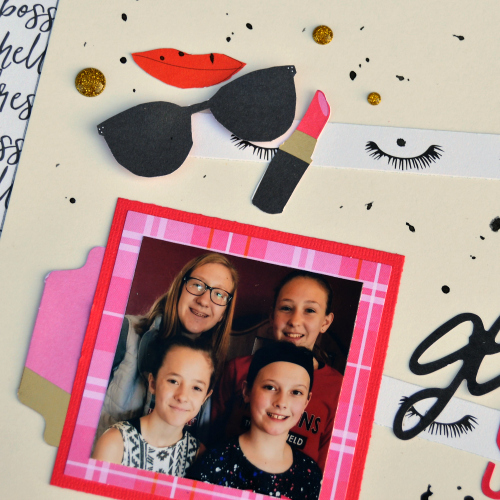 For this cluster of elements I used the E-Z Runner Micro on both the lips and the lipstick as I wanted them to lay flat.  I used 3D Foam Circles to pop up my sunglasses!  The E-Z Runner Grand secured my picture, frames, and patterned paper strips.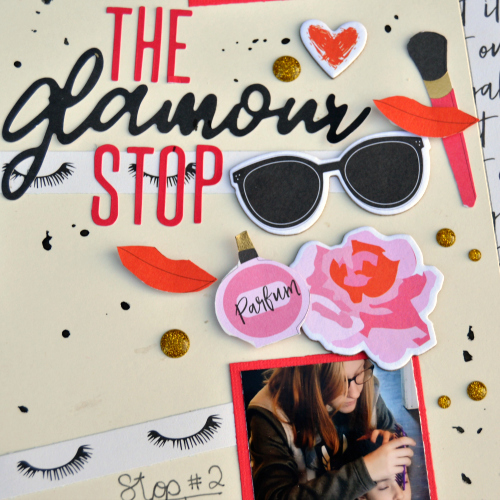 Here you can see how I pulled my title cluster together.  The E-Z Runner Micro go a workout on "glamour" along with the makeup brush.  While the 3D Foam Circles popped up the lips and perfume bottle.  I love that there are options for adding some great dimension within a cluster as well as keeping things flat!
Adhesives for Unique Shapes Process Video
While a collection like this could have been tricky to assemble, having the BEST and most DIVERSE adhesives around made the task easy!  Now what other unique items can I find to glue down???
Thanks for stopping by today!
-Christine
Creative Time:  45 minutes
Skill Level: Intermediate
Materials Used:
Scrapbook Adhesives by 3L®:
E-Z Runner® Micro Refillable Dispenser
3D Foam Circles White Mix
E-Z Runner Grand Refillable Dispenser
Other Supplies: Flavors of the Month Kit from The ScrapRoom, Letter Stickers from Jillibean Soup
Pin It!