Hi, Jamie here with you today and I have a beautiful watercolor card without the water coloring, plus it is super easy. My card was made using just a 6″ x 6″ paper pad, a birthday mini slimline card die and, of course, adhesives from Scrapbook Adhesive by 3L.
Birthday Mini Slimline Card Panels
With this sheet from the decorative paper pad, you can make two cards using a mini slimline die and you can move the die side to side to get the look that's right for you. Once you have your die the way you want it, run it through your die-cutting machine.
Next, a piece of decorative paper from the same pack was cut slightly larger than the die-cut piece and then a decorative panel was cut to fit on the front of a white slimline card to completely cover the card without any borders.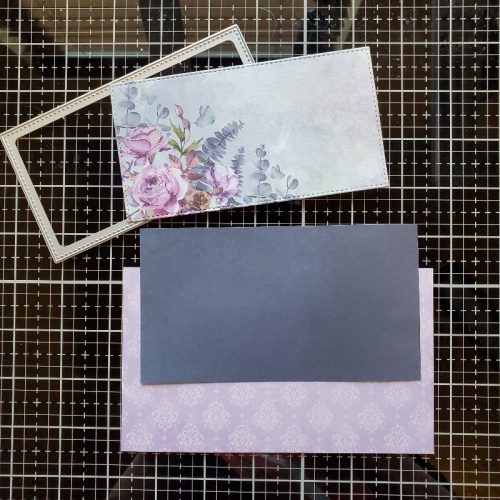 Attach the top two layers with the E-Z Runner Dots Permanent.
Place two strips of 3D Foam Strips White Large on the back of the dark-colored panel for a lift against the pink panel.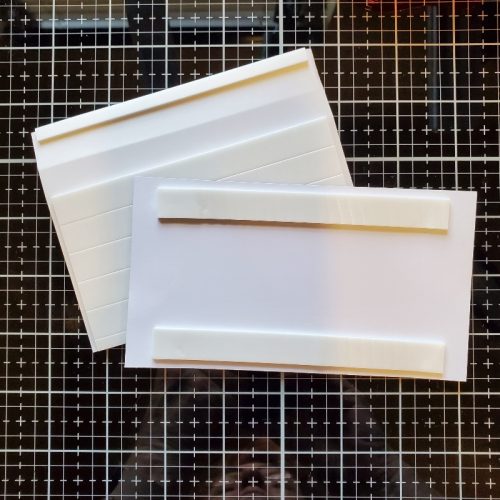 Embellishing the Birthday Mini Slimline Card Front
Fussy cut two butterflies from patterned papers and layered them on top of each other with E-Z Dots Permanent Runner. Make sure to place the adhesive on the back of the top butterfly body and bend the wings up for dimension. Set aside. From the same patterned papers collection, fussy cut a tag shape.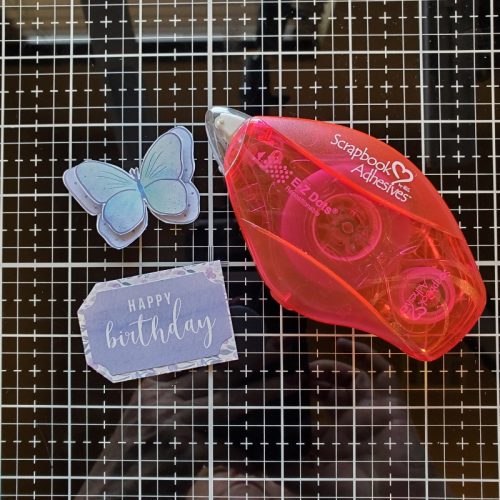 Punch a hole on top of the tag, thread a twine, and knot to secure. Add 3D Foam Strips on the back of the tag. Add a leaf and a flower to the top and bottom as shown to complete the design.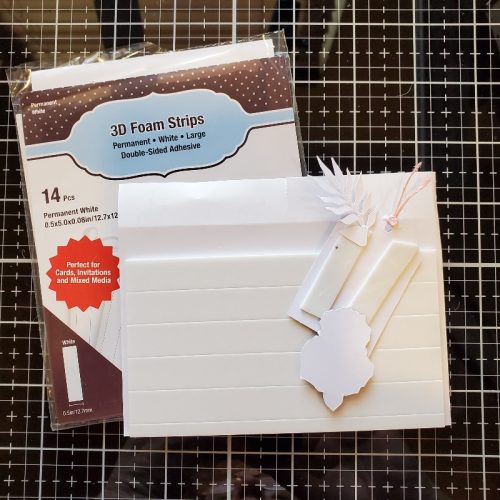 Place an Adhesive Dots 3D on each of the wings of the bottom butterfly. Next, adhere the butterfly at the top right with the tag just below it.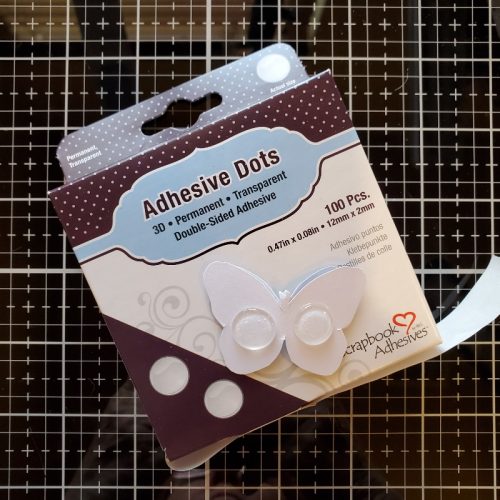 Final Touches
As a final touch, place several Adhesive Dots Micro around the card and one on the tag. Next, sprinkle the one on the tag with Turquoise Micro Glitter, and the ones on the card with Crystal Micro Glitter.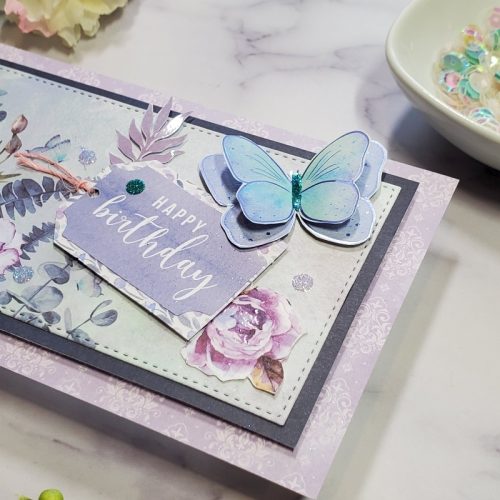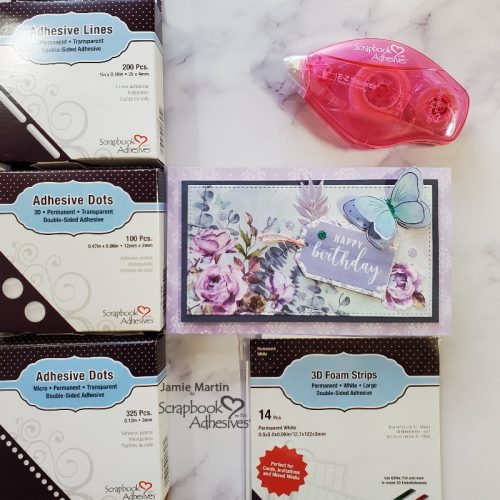 Skill Level: Intermediate
Creative Time: 35 minutes
Materials Needed:
Scrapbook Adhesives by 3L®
Adhesive Dots in 3D and in Micro
Adhesive Lines
3D Foam Strips White Large
E-Z Dots Permanent Dispenser
Plus
Kaisercraft- Amethyst Paper Pad
Stampendous- Ultra Fine Glitter
Save to Pinterest!