Hello, Christine here today and sharing a project with you featuring the superb new Adhesive Hearts.  I'm a little obsessive with being organised – I write many lists and have many pieces of paper so I like to keep things together with a clipboard.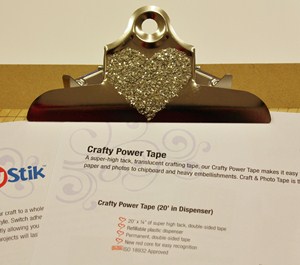 My clipboard definitely needed to look more pretty so glitter bling was in order.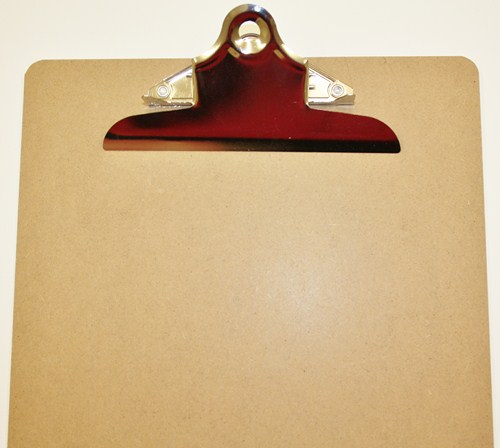 Using Crafty Power Tape I applied strips and then placed patterned paper over the top, it adheres perfectly and firmly.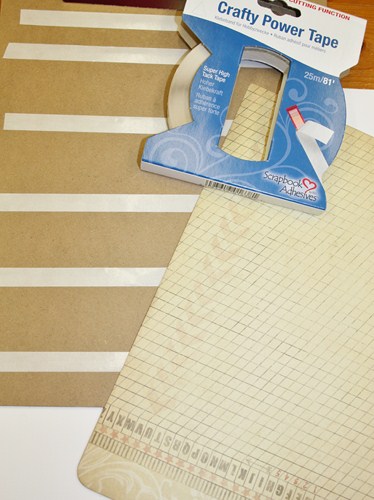 With the Adhesive Hearts you have an assortment of sizes, I went for the largest size heart.  They are sticky both sides.  Peel back the blue paper making sure the adhesive heart is stuck to it – you can see from the picture below it has come away leaving just the white paper base behind.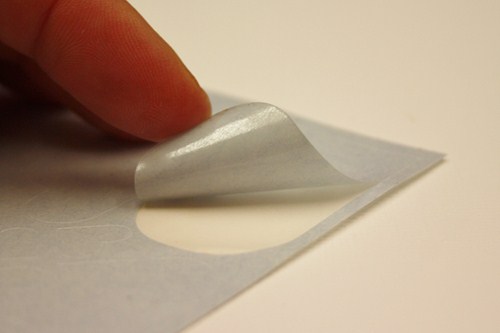 Position the heart where you want it to be.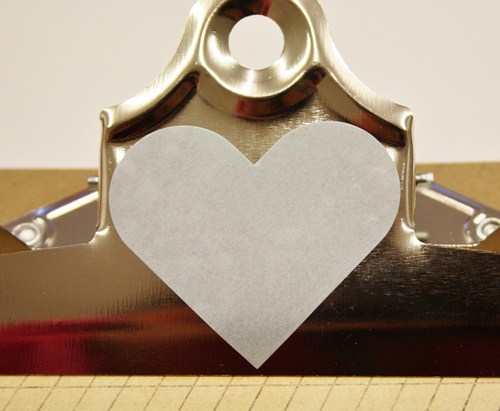 Then peel away the blue top layer revealing the sticky top surface.  In this photo the top layer looks more white than blue but I promise you it is pale blue!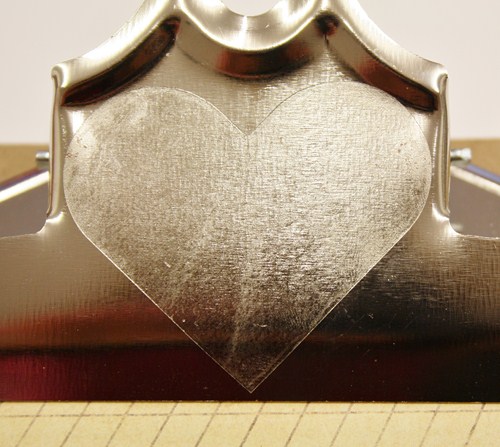 Now you can go mad and sprinkle glitter, seed beads, flocking – all sorts of items.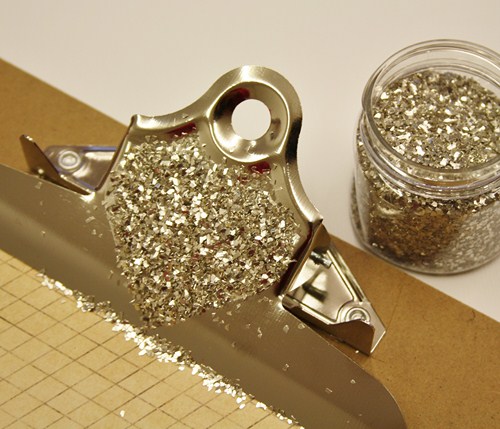 Tap off the excess to reveal a glimmering glitter bling heart!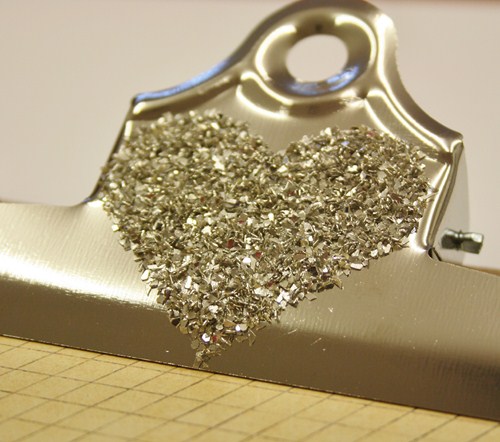 My clipboard will never be boring again!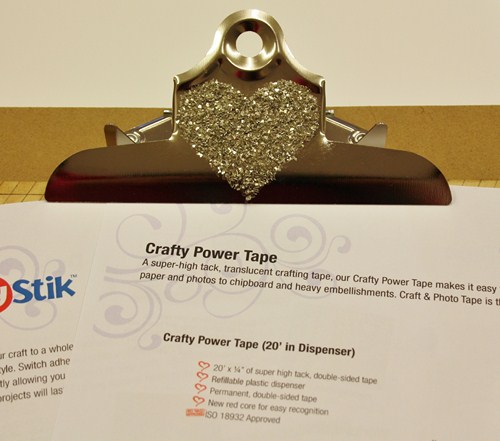 Thank you for joining me today, before I go here is a list of the super sticky products I have used: