I have an Easter Banner tutorial today!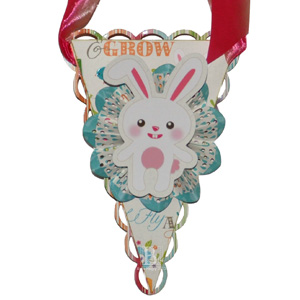 And it's sooooo easy to make! First I die cut the pieces, six of each.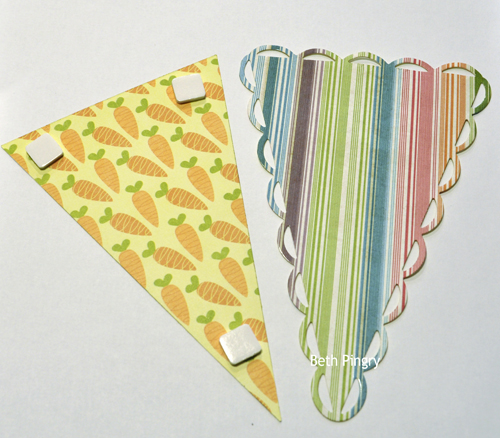 Next I made the florets, which look tricky, but really they're pretty simple. I die cut the edges for a fun design.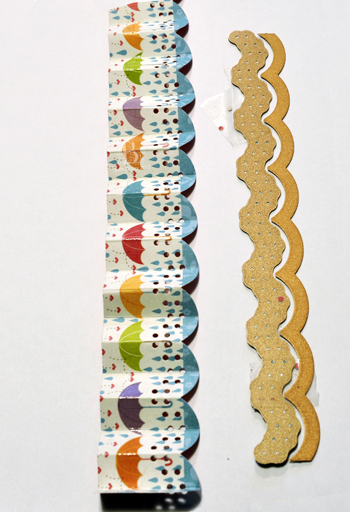 Fold at 1/2 inch intervals. Do mountain/valley folds the whole length, then adhere the ends to form a circle. MyStik™ Permanent Strips work perfectly for this.
Push the straight edges toward the center, with the decorative cut edges to the outside. Place a Dodz 3D Adhesive Dot at the center of the top, then flip it over and add a Dodz 3D to the bottom. Dodz come out of the dispenser with a clear plastic transfer sheet so you don't have to touch the adhesive.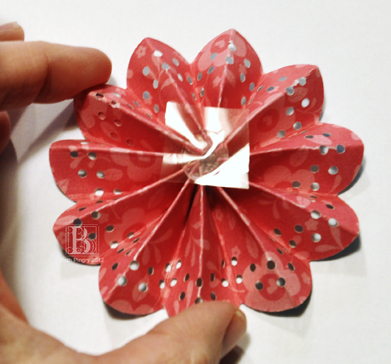 The clear transfer sheet stays on, and this allowed me to make several florets at once, and have them on my work space without sticking to everything!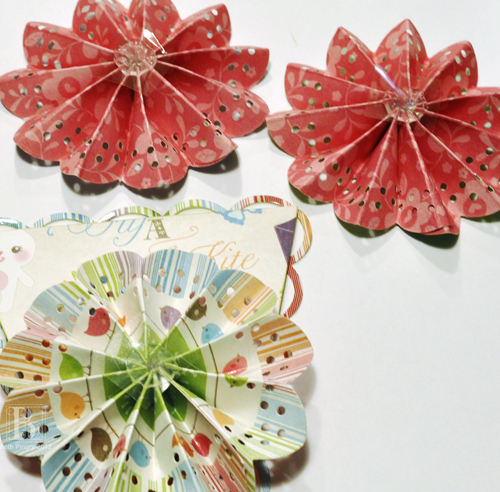 I assembled the banner parts with the Nested Lacey Pennants, then the Nested Pennants using 3D Foam Squares, then the florets with Dodz 3D, and then the Imaginisce colored die cuts. The top Dodz piece not only holds the floret together, it holds the next layer!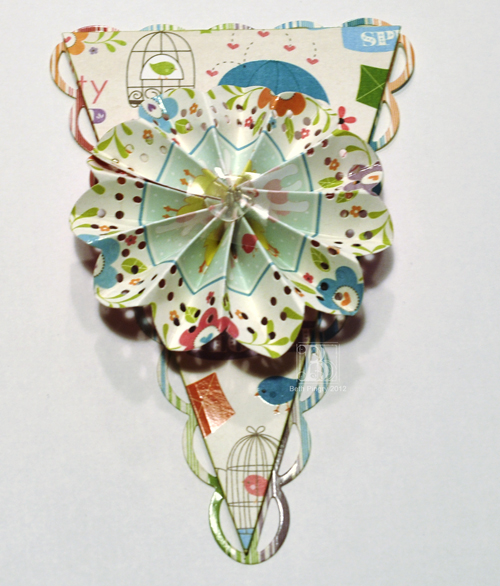 Now just string ribbon through the back side and hang it up!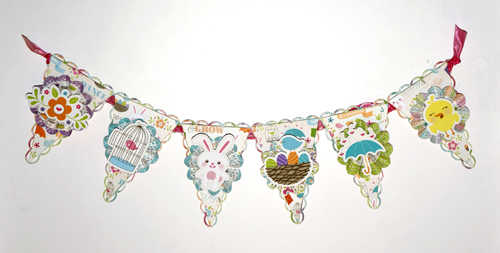 Thank you for stopping by today!
I used these supplies today:
SCRAPBOOK ADHESIVES BY 3L™: 3D Foam Squares, MyStik Permanent Strips, Dodz 3D
Imaginisce®: Hippity Hop Collection
Spellbinders™: Grand Calibur® machine S5-028 Nested Pennants, S5-029 Nested Lacey Pennants, E8-007 Classic Edges One, E8-014 Classic Decorative Inserts Six,
May Arts: Ribbon
Save
Save
Save
Save