Today I'm sharing an Easter themed scrapbook page starring my fur-baby, Cindy. The Easter Bunny always brings her an Easter Basket filled with dog treats. With enough coercion, she'll wear the bunny ears too. And by coercion, I mean treats.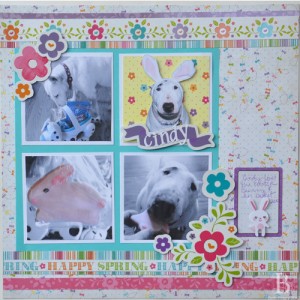 I have really enjoyed using the kit from Imaginisce, all the patterned paper, die cuts and stickers coordinate with each other.  Once I printed the photos the layout came together quickly.
I used MyStik™ Permanent Strips (in the red applicator) to adhere the photos to the mats and to the cardstock. I also used it to adhere the border strips that were cut from patterned paper.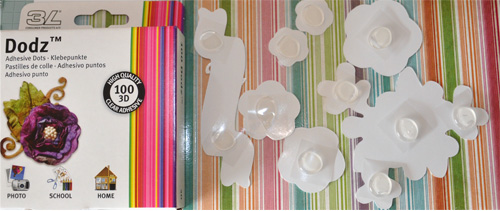 I used  Dodz™ 3D to adhere the die cuts and fancy cut Cindy photo. They provide a bit of dimension without hassle. Dodz™ feed from the box, simply pull the plastic cover piece off the liner paper, stick your Dodz™ where you like it, the remove the plastic cover. No fuss, no touch, and nothing sticks down until you are ready!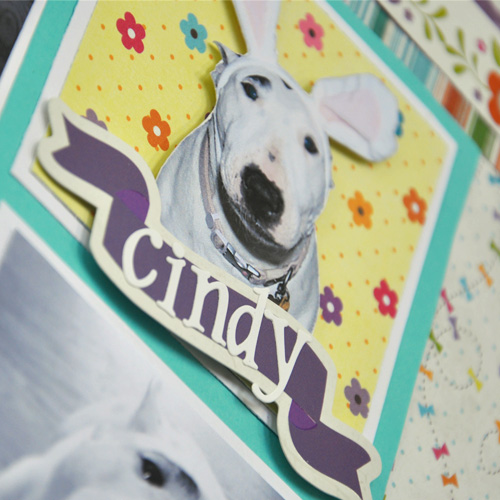 See the little 'lift' I gave the banner!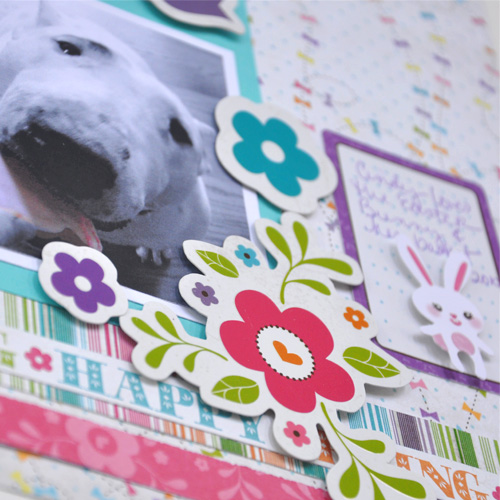 And the flowers & bunny have some dimension too! I swapped the bunny from another sticker in the set and used a Dodz 3D™ on it.
Supplies I used:
Scrapbook Adhesives by 3L:
Imaginisce: Hippity Hop Collection – papers, stickers, die cuts
Cardstock: Turquoise and white
The Paper Studio: Gracie Moon Lower White letter stickers
Cindy and I hope you find lots of treats in your Easter Basket!
Save
Save