Hello! Birgit here today with a wintery project.
I guess you could say it is a little canvas although it was created on cardboard.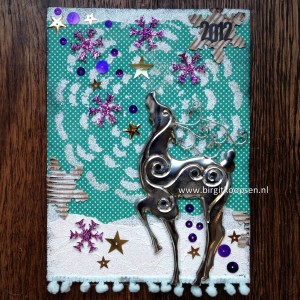 Let me show you how this came together!
Here is what you need: patterned paper (Jillbibean), a stencil (Julie Balzer Designs), Adhesive Sheets, E-Z Dots® Permanent, Embossing Powder (WOW! Embossing Powders).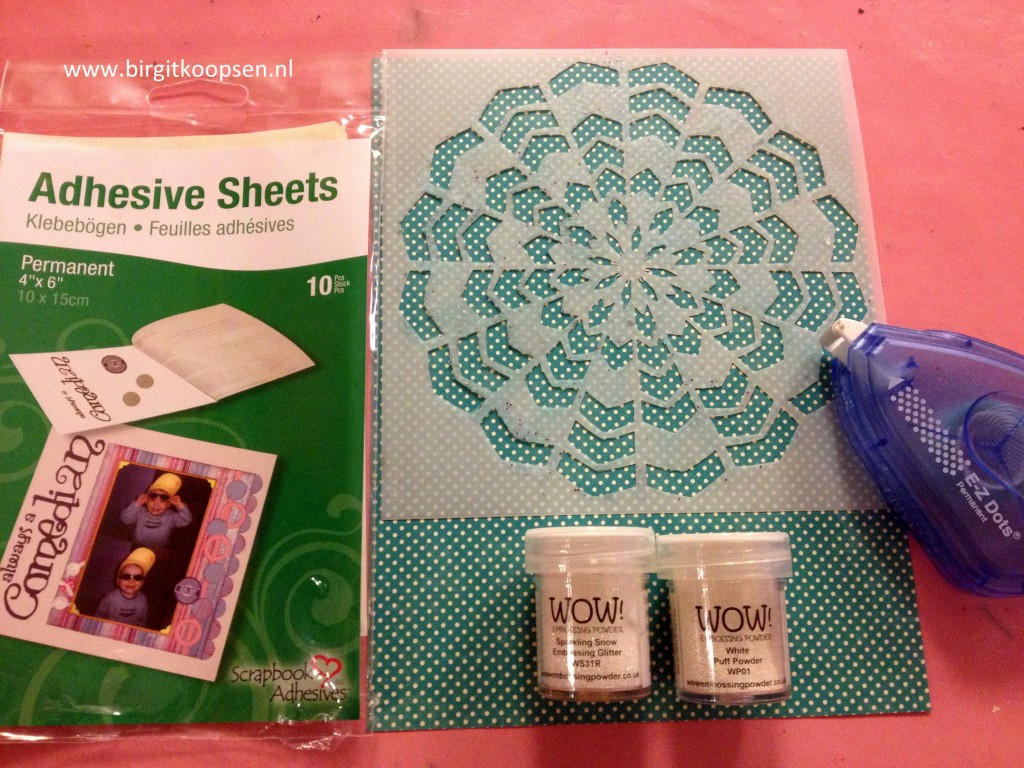 Tear the Adhesive Sheet in a couple of strips and apply them at the bottom of the paper. Emboss with WOW! White Puff Powder. Add more pieces of Adhesive Sheets on top of the embossed part and emboss again. Now use WOW! Sparkling Snow Glitter. Add as many layers as you like.
Put the stencil on the paper and fill the open spaces with E-Z Dots® Permanent. Remove the stencil, sprinkle with embossing powder and heat emboss. Now your background is ready. Apply it to a piece of cardboard using E-Z Runner®.
To create the snowflakes apply an Adhesive Sheet to a piece of cardstock and sprinkle it with pink glitter. Then punch out the snowflakes. Use Dodz™-Small to adhere the snowflakes and Dodz™-3D for the Christmas ornament.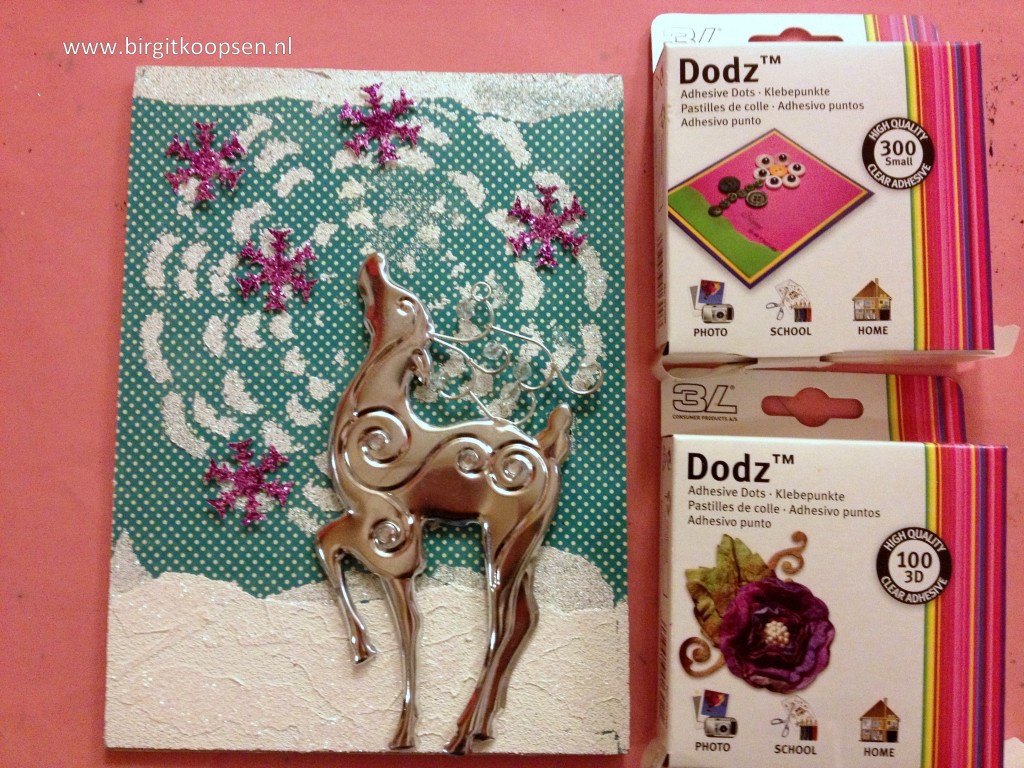 Finish off the canvas with sequins, cardboard snowflakes and some pompom ribbon.
Here are some deatils: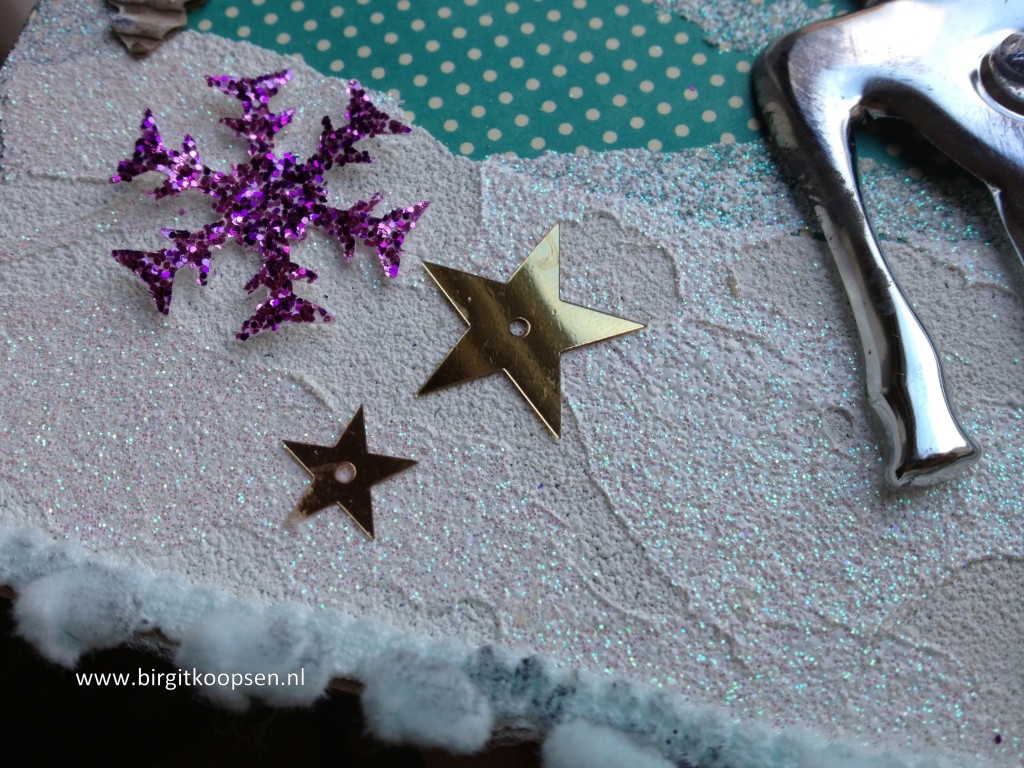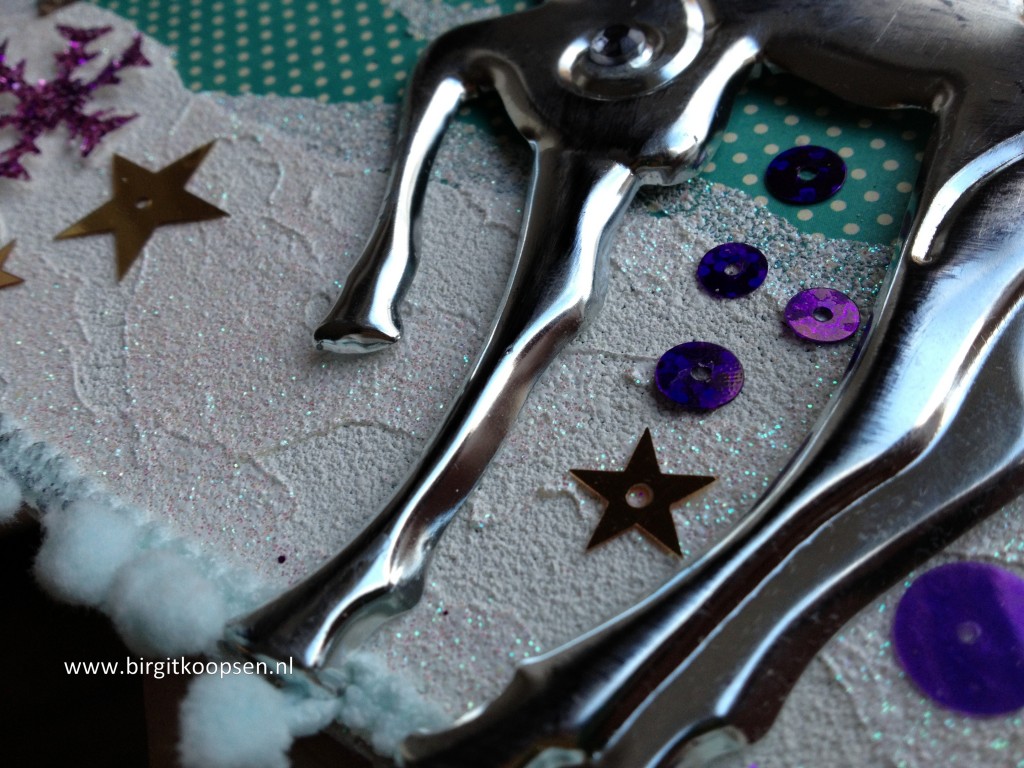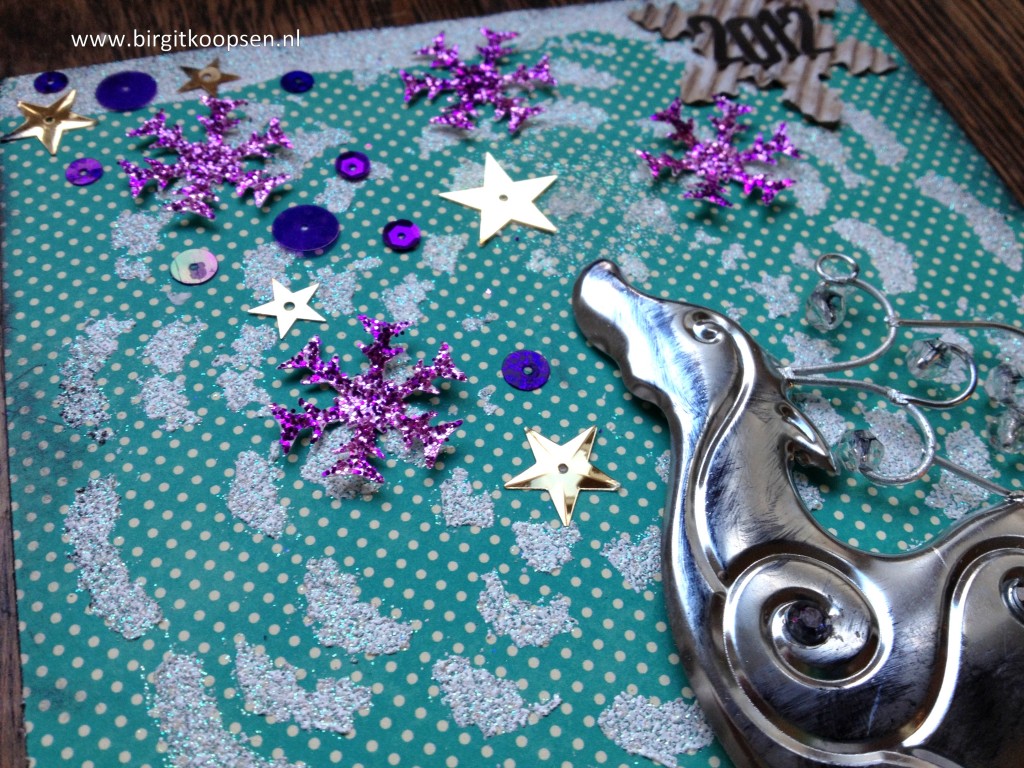 And finally the completed project. I think after Christmas this will make a great cover for a winter mini album but for now it will be part of my Christmas decorations.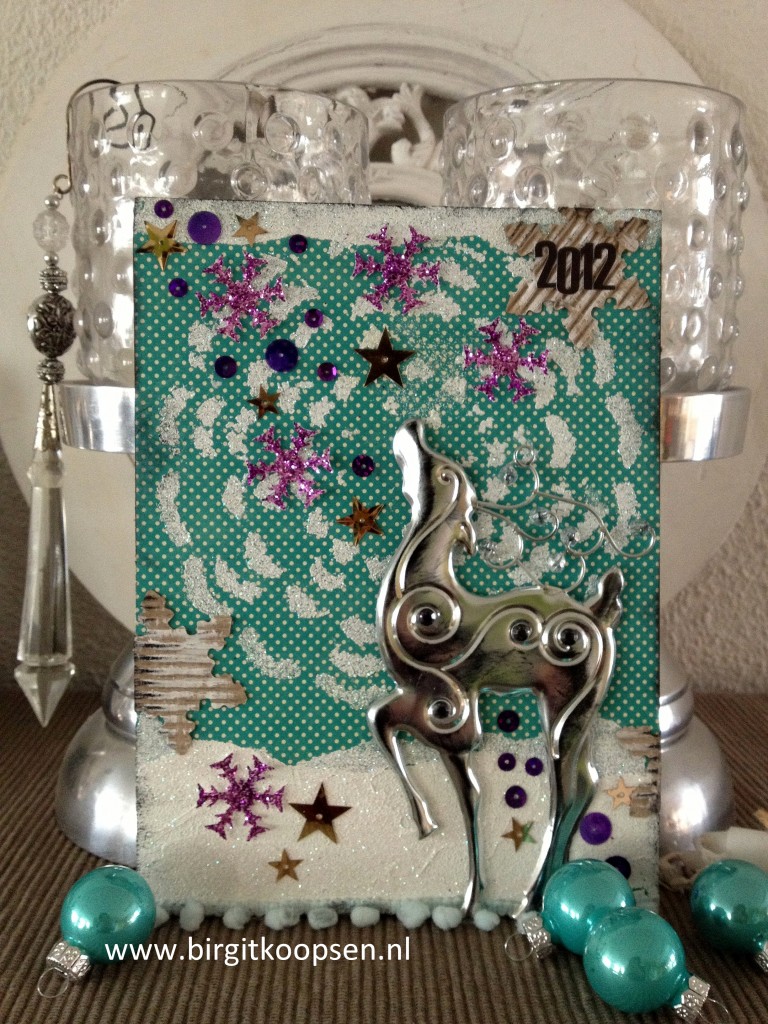 Wishing you all a wonderful Christmas time, see you again in January!
Happy crafting!
Adhesives used in this project: