Welcome to Day 4 of our Blog Hop with Graphic 45!
We start with Iben Hojholdt!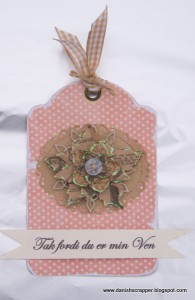 I played around with the Ladies Diary and the Flower Staples from Graphic 45.
I actually started out with the packaging from the flower staples and covered it with the paper on both sides. It comes with a nice big metal eyelet. I sanded the edges and made a nice 3D flower ornament with some of the flowers from the package, and some I diecut myself to match.
The text says "Thanks for being my friend" in Danish.
And on the back I made a small pocket to fit 2 movie tickets 🙂
Have fun creating.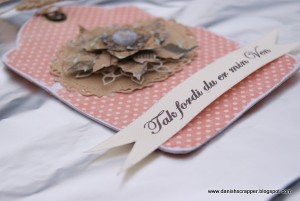 Next is Flo "Floliescrap"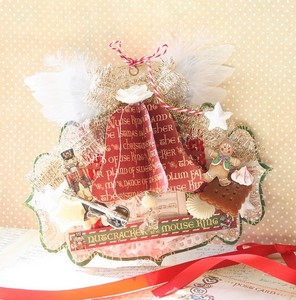 Flo used
Graphic 45 Nutcracker Sweet Collection