Hello everyone!  I thought you might need a break from the Reds and Greens of Christmas, so why not… some pretty pinks.   I'm going to show you how easy it is to create these pretty crepe paper flowers using Scrapbook Adhesives by 3L® adhesives.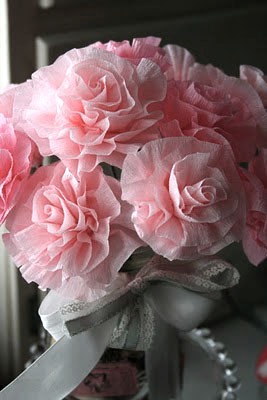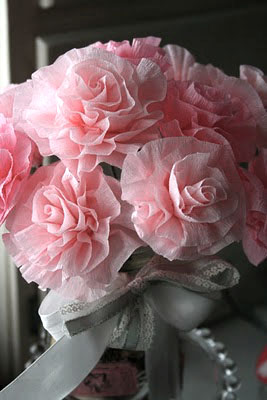 In my photos I'm using the E-Z Runner® Permanent Strips but you could also use E-Z Runner® Permanent Strips Refillable, E-Z Runner® Grand, Premium Double-Sided Tape 1/4″ or  Crafty Power Tape!
The great thing about making these is that you can cut your crepe paper strips in whatever length you are comfortable working with, because you can just add from there without being able to notice a beginning and ending spot on your flower.
Here is what you'll need.  The dowel is just a simple dowel from the craft shore and you can cut it to whatever length you want our flower to be.  (actually wood bbq skewers work well also)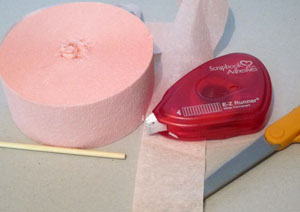 The process is so simple, just run your adhesive along one edge of the length of crepe you decided to work with.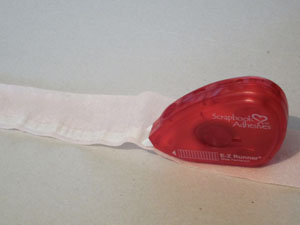 Now, you start wrapping the crepe paper around the dowel, be sure to gather some as you go.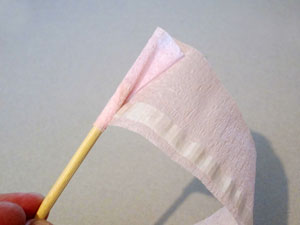 Pinching and gathering as you go, forms the flower.  Watch as you wrap and you can see if you need to gather more 🙂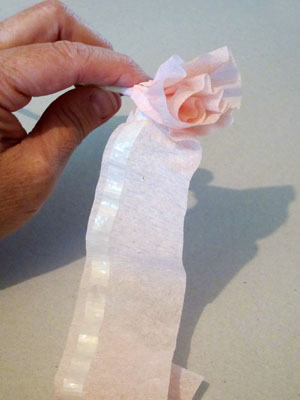 Simple as that… you have a fun flower to add to a project or to add to a vase of others to make a bouquet.  ( if you want to add it to a project and don't need it to have a stem, just use a wire cutter to cut it off, leaving just enough to hold your flower together)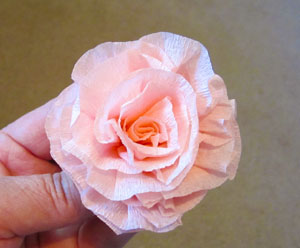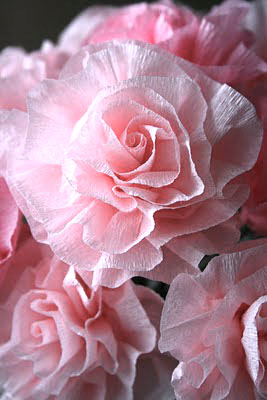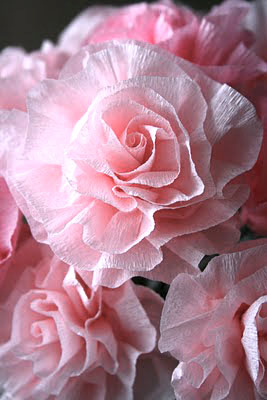 Have fun creating flowers!
Thanks for stopping by!
Vicki Chrisman my blog- "This Art That Makes Me Happy"
Save