Hello Blogosphere! It's Tiffany here with a SUPER fun mixed-media card for ya!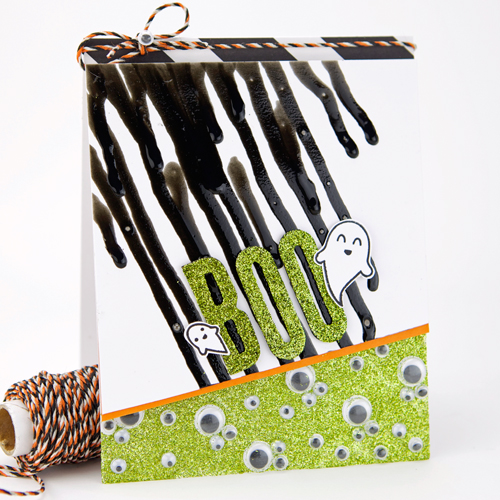 I absolutely love the versatility and strength of the Adhesive Sheets, which is how I created my google eye glitter panel!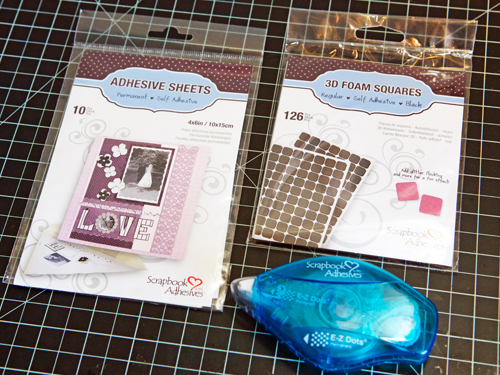 For this tutorial, I'll be using the Adhesive Sheets – 4″ x 6″, 3D Foam Squares Black – Mix, and the E-Z Dots® Permanent – Refillable.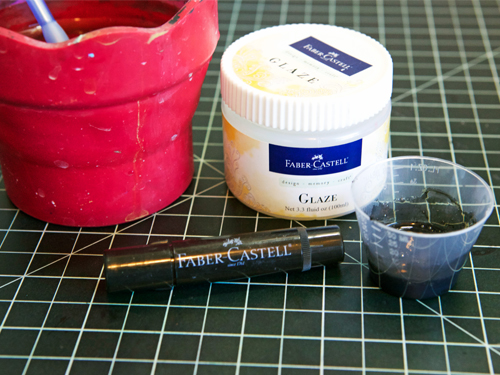 To create those cool mixed-media drips, just combine about 1/8″ of Licorice Gelatos, about a tablespoon of Glaze, and a drop or two of water until it's got maple syrup-like consistency.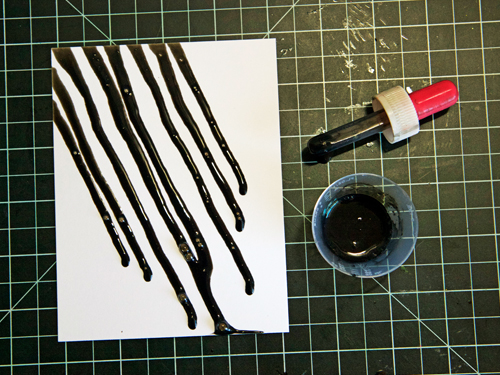 Then, using a dropper tool or a round paint brush, apply the drips starting at one corner of an A2 card front. I like to hold the paper vertically to allow the drips to naturally fall. Set aside to dry.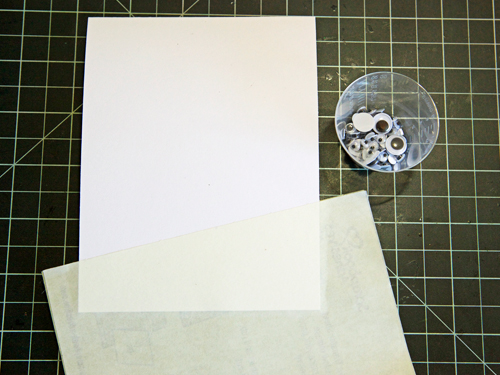 While the drips are drying, take an A2 card base and apply the Adhesive Sheet to the bottom 1/3 at a diagonal. I like to burnish both sides to ensure full coverage. Add the Google Eyes first.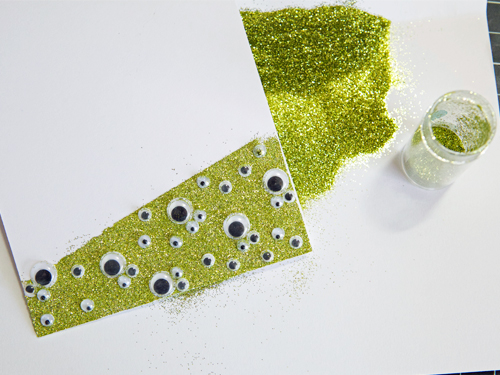 Once you've added the Google Eyes, cover the rest with glitter. Tap excess. If you have an embossing buddy, use that to wipe the glitter off of the google eyes!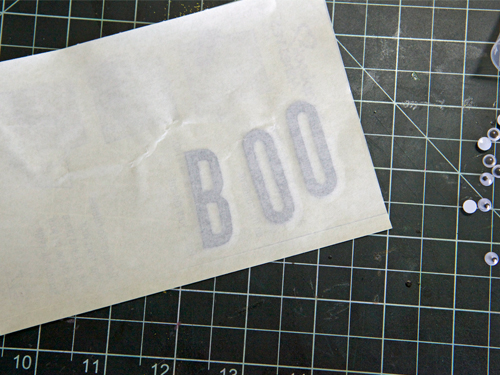 Repeat the process with "BOO" die-cut letters. I used the Sizzix Block Talk Uppercase Die by Tim Holtz to create my letters.
Add glitter and tap excess.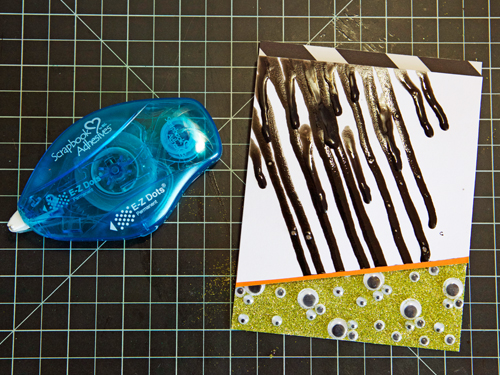 Once the drips are dry, adhere everything to the A2 card base. I added an orange border at the diagonal and some patterned paper at the top.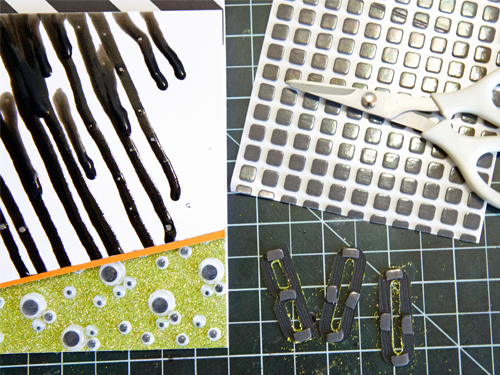 Cut some small black 3D foam squares in half and apply to the "BOO" letters. Add to card.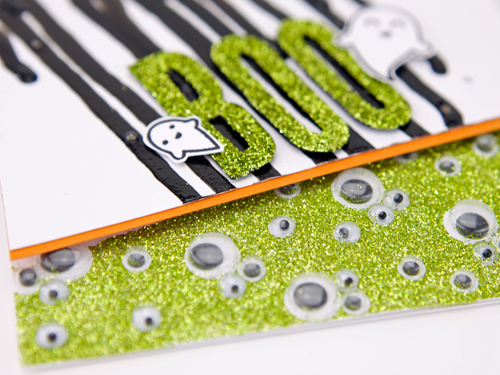 Now, you can add some twine and some not-so-spooky ghosts! Voila! Instant spooky cuteness 😉
Hope you enjoyed this tutorial! Thanks for stopping by,

Scrapbook Adhesives by 3L® Products Used: Adhesive Sheets – 4″ x 6″, 3D Foam Squares Black – Mix, and E-Z Dots® Permanent – Refillable.
Other Products Used: Lawn Fawn (happy haunting stamp set, spooky single cord), Sizzix (Blog Talk Uppercase Die by Tim Holtz), Faber-Castell Design Memory Craft (Licorice Gelato, Gelatos Tool Set, Glaze, Collapsible Cup), Martha Stewart Glitter (golden beryl), google eyes
Let's Connect!