Wishing you and yours a very happy Spring and a wonderful Easter! It's Beth, and I'm sharing an Easter Bunny card I made from our 3D Foam Easter Shapes.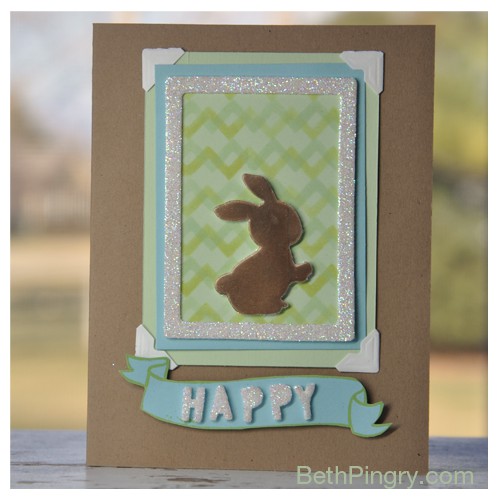 I created a background with stencils and ink, then added Mr. Bunny, once I had him covered in Brown Pigment Powder. The 3D Foam Frames and White Creative Photo Corners frame him nicely.  I stamped the banner and added the word HAPPY and covered it with glitter. The banner is adhered with 3D Foam Squares.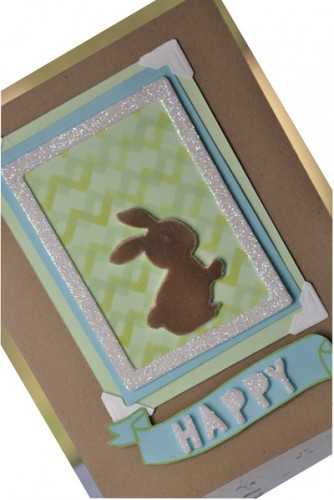 This was easy and fun! If you're not up to creating the background, patterned paper will do too.
Thanks for visiting! You'll see how I created the background soon on my blog, Cookies For Breakfast!
I used these supplies: