Latisha here with a fun project, on how I decorated a glassine bag and turned it into a fun party favor package.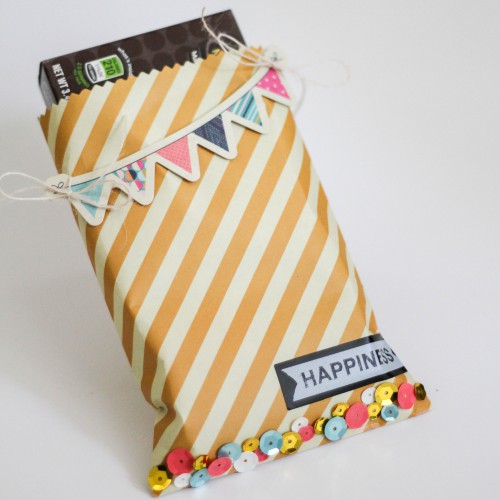 First, gather some Extreme Double-Sided tape, 3D Foam Squares, some sequins, a few diecuts and stickers, and a glassine bag.
Instructions:
1.  Take some Home and Hobby by 3L Extreme Double-Sided Tape 1/4″ and place some at the bottom of the bag.
2. Peel away the protective cover.
3. Grab some sequins that you want to use.
4. Start placing the sequins on top of the tape, this is very sticky and permanent tape, so make sure you have them mapped out.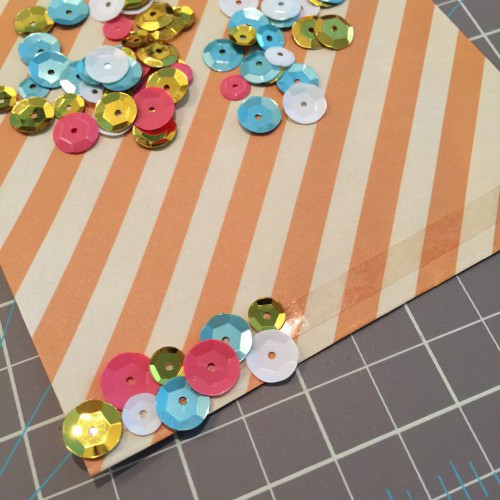 5. Keep placing the sequins on the tape until you have a complete border across the bottom of the bag.
6. Place a sticker, or sentiment above the sequins.
7. Adhere the diecut banner to the top of the bag, by placing Scrapbook Adhesives by 3L 3D Foam Squares (white, regular) on the back.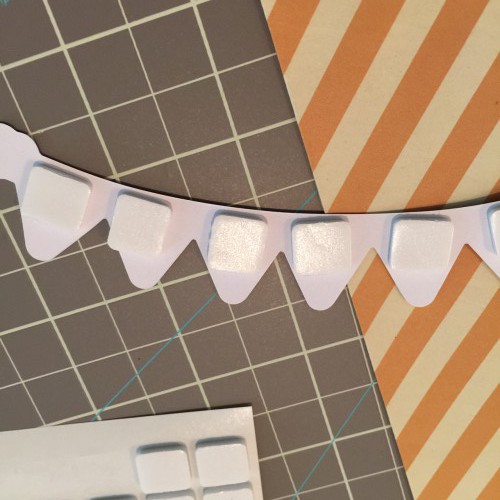 Materials Used:
Home and Hobby by 3L Extreme Double-Sided Tape 1/4″, Scrapbook Adhesives by 3L® 3D Foam Squares,
Fancy Pants Designs glassine bag, Sequins, diecuts & stickers, candy