Hi there,
it's Stephanie here today I want to show you a Art Journal Page I created by using the versatile Art Medium. I had so much fun with it.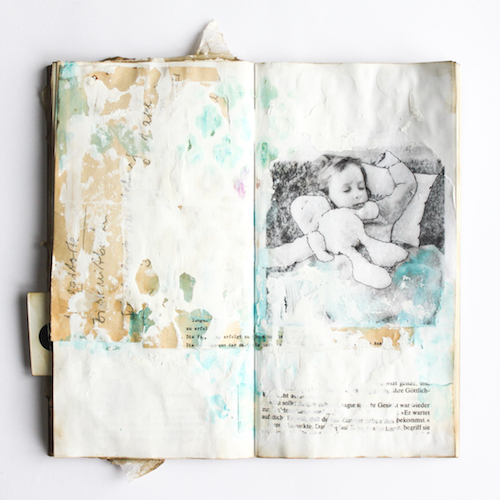 The Art Medium is a gel medium you can use to adhere collages, to mix it with pigment powders or also to make some photo transfers. This is a really versatile art medium you don't want to miss.
Here is how I made my photo transfers.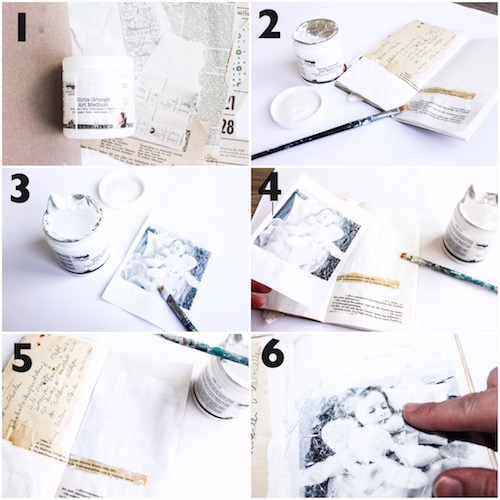 1 – Collect some paper scraps, tissue papers, book pages, look out a brush and the  Art Medium.
2 – Create a collage with papers by using the Art Medium. Just apply with a brush on your page and assemble your collage.
3 – Print out a photo with your printer (Ink Jet is good) and apply 2 layers of  Art Medium on it. Let dry every layer.
4 – Apply another layer of Art Medium and also apply a layer of  Art Medium directly onto the page.
5 – Lay down the photo and use a brayer or your hands to adhere it. Let it dry some hours.
6 – Apply a bit of water on your photo and then rub carefully with your finger. The photo will appear.  Now apply another layer of  Art Medium to make the transfer clearer. Then it's up to you to add paint, words, stamps or anything else to complete your art journal page.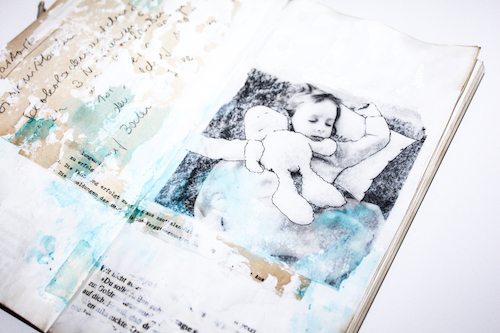 I gave my motive an outline with a black pen and added some watercolor paint on it to finished the page.
Here is another page on which I used the  Art Medium for photo transfer and collage.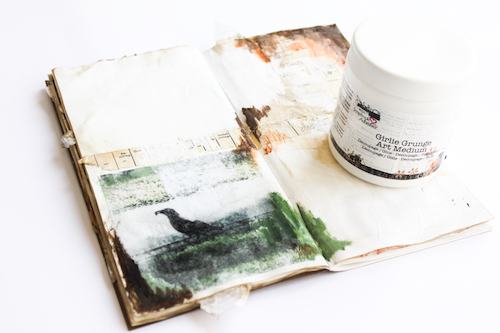 Thanks for visiting us today!
I wish you a nice creative day!
Stephanie 🙂
Supplies from Scrapbook Adhesives by 3L®
 Art Medium
Save
Save