Happy Friday! After a long, busy week I hope you're planning to relax and spend time creating this weekend. To help inspire your creativity, it's Erica and today I'm sharing a layout using the E-Z Runner® Grand Dispenser dispenser.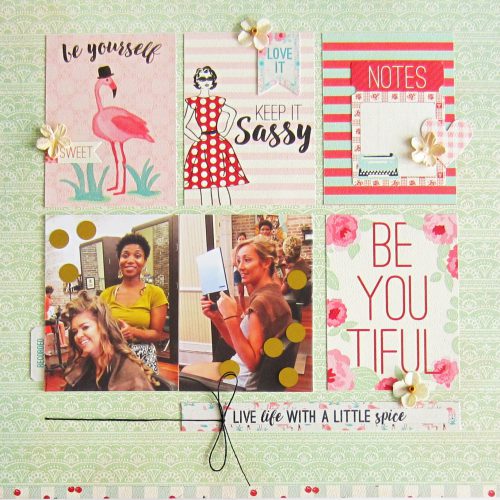 I used to be one of those paper crafters that used liquid adhesives to adhere their paper and embellishments together. When fellow paper crafters would ask why I opted for a liquid adhesive I would site a negative past experience with a tape runner/dispenser, you know one of the following: it's not strong enough to hold my layers together; not refillable; difficult to refill; expensive, etc. I had a laundry list of them (ha!)…and then I tried a Scrapbook Adhesives by 3L dispenser and found myself without excuses. Over the years I have used a variety of our dispensers, but as most of you know from previous blog posts, my one true love is E-Z Runner® Grand Dispenser dispenser.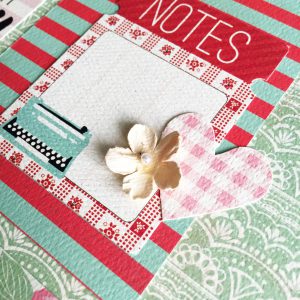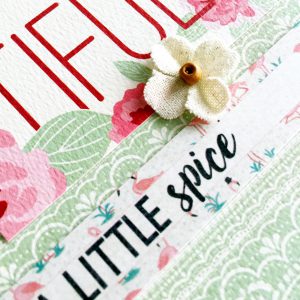 Every layer and embellishment on the layout I'm sharing has been adhered using the E-Z Runner® Grand Dispenser dispenser – even the flowers! Not only does this adhesive hold all of my layers in place it is strong enough to hold those heavier embellishments. It's also super easy to refill – simply replace the cartridge – plus you get 150′ (that's a lot of adhesive!).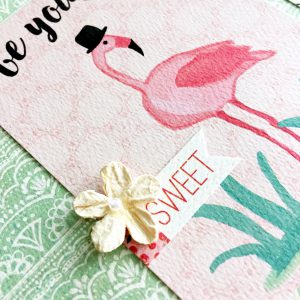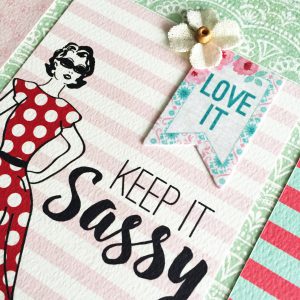 Feeling inspired? Great, enjoy your creative weekend and be sure to try our E-Z Runner® Grand Permanent Strips dispenser – you'll love it!
Scrapbook Adhesives by 3L®:
E-Z Runner® Grand Dispenser
Other:
Paper, Details and Components (Authentique Paper); Flowers (The Paper Studio); Overlay (Simple Stories)
Thanks for joining me today!
Erica Houghton