Hello crafty friends! Today, I have a Denim and Ribbon Box Topper to show you. It may look hard but it's quite easy to make.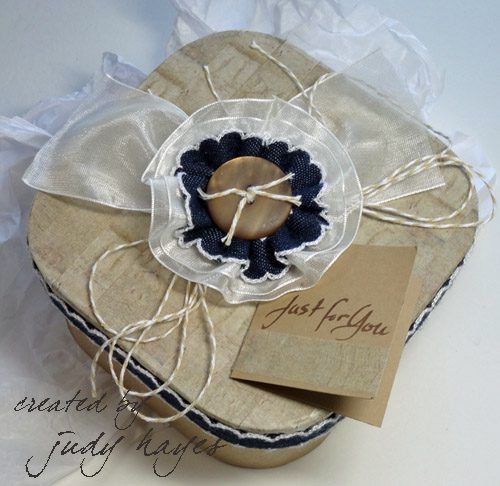 To make the Denim and Ribbon medallion, start with 10ʺ each of scallop edge denim ribbon and white organza.
Fold the sheer ribbon off center lengthwise and place the denim ribbon along folded edge. With a needle and piece of twine, make running stitches along edge through all layers.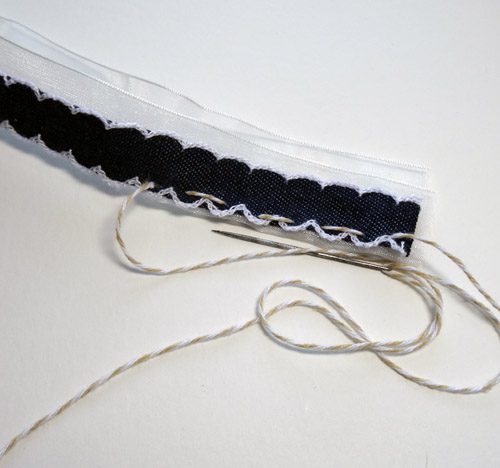 Pull twine to gather ribbons and knot ends. Leave opening in center slightly smaller than button.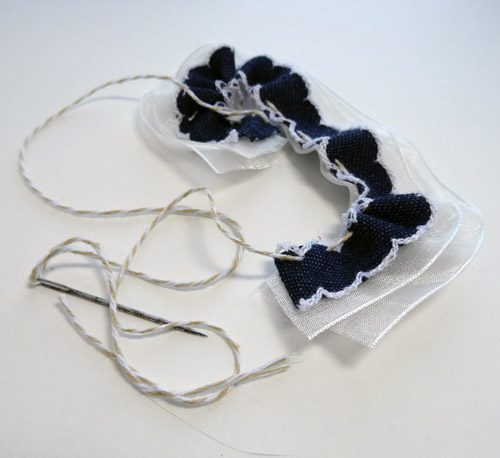 Apply piece of Extreme Double-Sided Tape ¼ʺ to ribbon ends.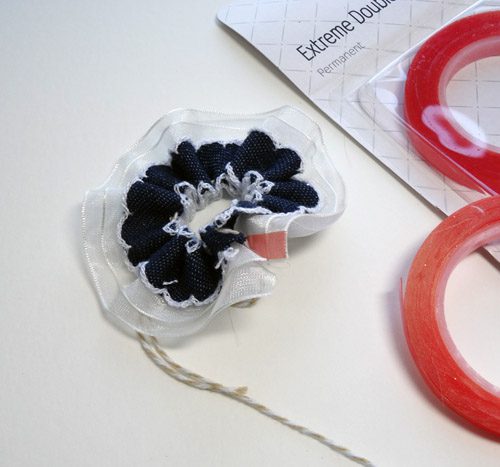 Fasten together to form seam.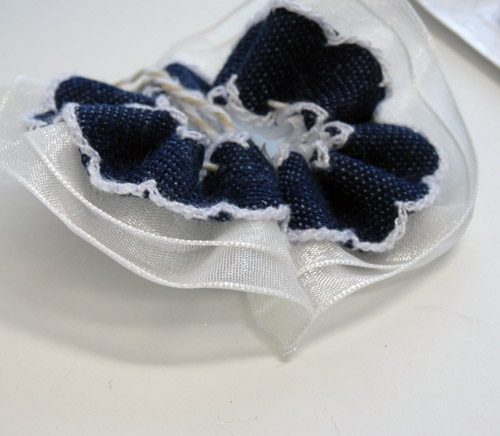 Tie twine in button holes.  Apply 1 or 2 Adhesive Dots Large to back of button.  Press onto ribbons medallion.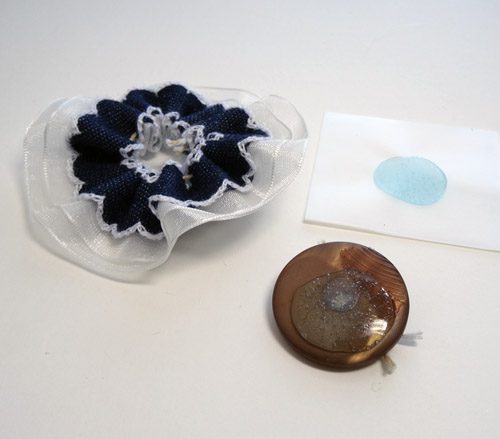 Cut piece of sheer ribbon and knot in center. Gather several loops of twine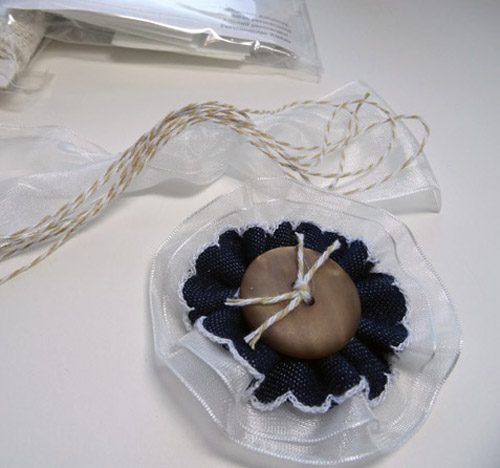 Place another Adhesive Dot on back of button.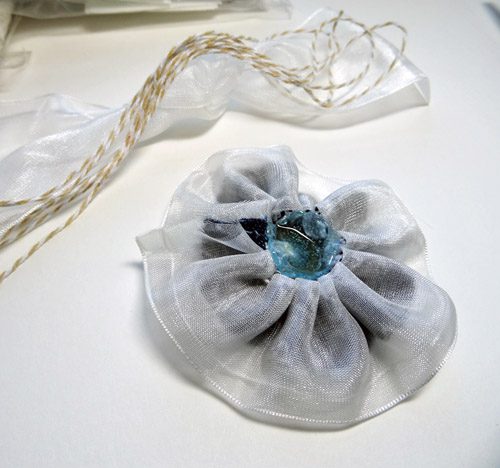 Press twine onto Adhesive Dot.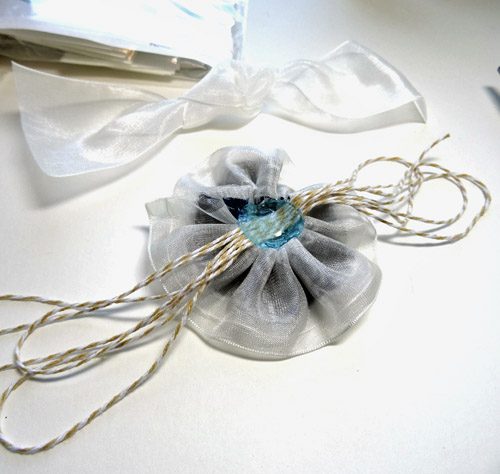 Add another Adhesive Dot. Press knot of sheer ribbon onto it.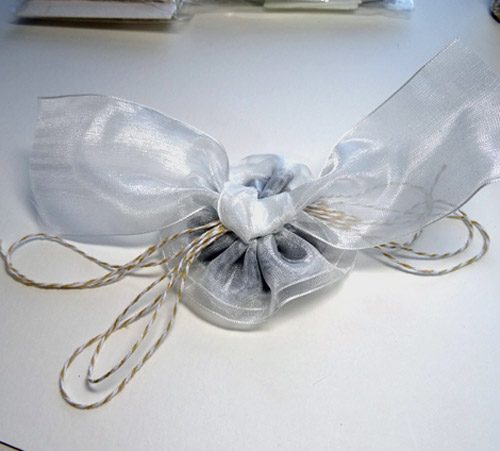 Add another Adhesive Dot to fasten to box top.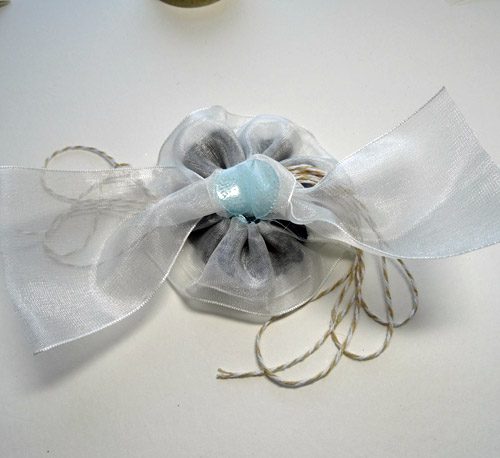 Cover top of box with wood look washi tape.
Wrap Extreme Double-Sided Tape ½ʺ around edge of box top. Fasten Denim Ribbons to tape. Tuck end under and fasten with small piece of Extreme Double-Sided Tape.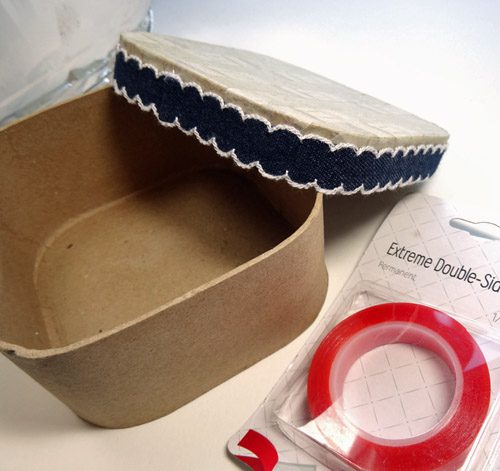 Make small card from Kraft card stock, Add piece of washi tape. Write or stamp message.  Punch hole in corner and tie around Denim and Ribbon Topper.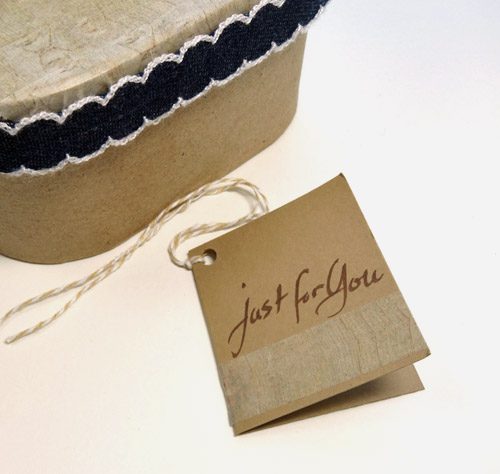 Ready to add a gift for someone special!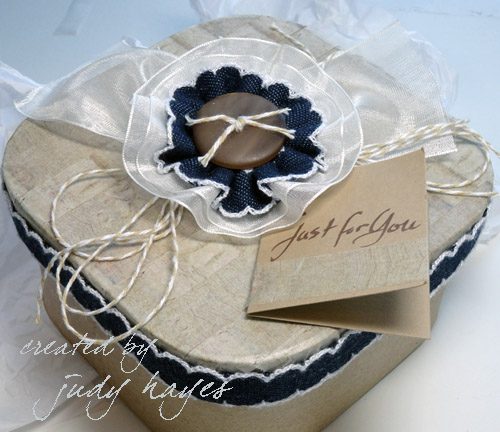 I hope I've inspired you to try this technique.  For a different look, try this technique with Lace Ribbons in place of Denim Ribbons.  This would be cute as hair bow as well. Simply sew it to a hair clip.
Thanks so much for visiting!
Happy Crafting!
Judy
Supplies by
Home Hobby by 3L®:
Extreme Double-Sided Tape ¼ʺ
Extreme Double-Sided Tape ½ʺ
Scrapbook Adhesives by 3L®
Adhesive Dots Large
Other Supplies:
Button, Paper Mache Box, Kraft Cardstock, Brown Marker, Denim Ribbons, Washi Tape, Organza, Twine