Hey there! It's Tracy here, and I am thrilled to be a part of the Scrapbook Adhesive by 3L® design team. Today I have a classic styled Golden Wedding layout featuring some of my go-to Scrapbook Adhesives by 3L® products.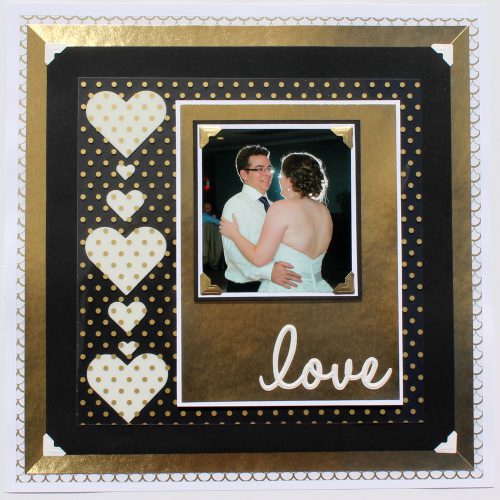 Golden Wedding Details of a Layout
I love a little shine. But because this was a wedding layout, I thought I could take the shine to the extreme. When I start a project I like to gather the things I want to use, it makes me a little more efficient and restricts those crafty moments of distraction.
What are my go-to products? My "Must List" consists of my E-Z Runner® Grand, 3D Foam Squares (and lots of them), Creative Photo Corners Mix Pack (my personal addiction right now) and the new guy to my list, 3D Foam Shapes.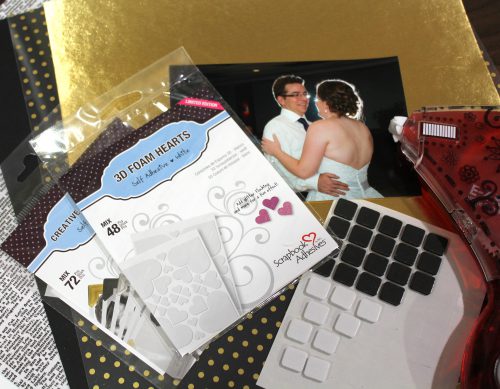 My layout is made up of lots of layers and multiple types of product. But no matter what, the 3D Foam and E-Z Runner® adhesive brings it all together.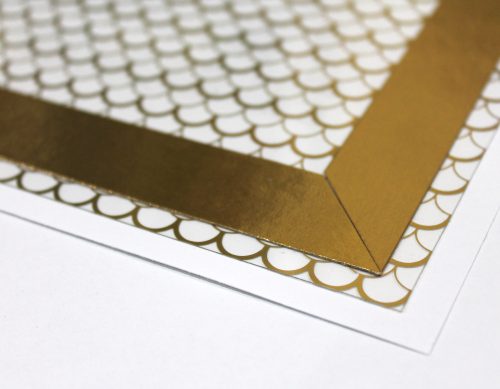 After adding an acetate layer to my cardstock base, I added these strips of gold cardstock cut with mitered corners.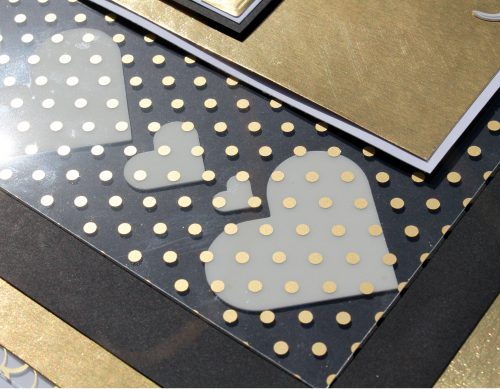 Creating Dimension
If you have ever wanted to add dimension with a layer of acetate, well this is the product and tip for you. I used my 3D Foam Hearts. It's 3D foam adhesive and embellishment all rolled into one. It's the adhesive you don't mind seeing through the acetate.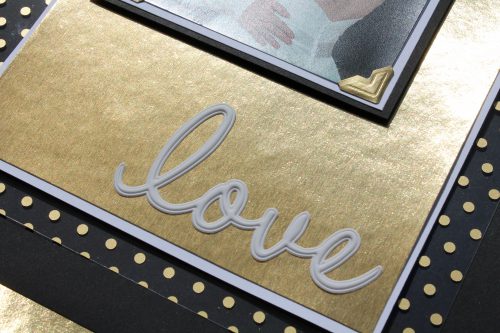 My layouts always consist of layers, layers and more layers. I go through an exceptional amount of 3D Foam Squares when I create. My other obsession is Creative Photo Corners. On my Golden Wedding Layout I used both white and gold photo corners, which makes the Creative Photo Corners Mix Pack just perfect.
I used the Gold Creative Photo Corners on my photo. White Creative Photo Corners were added on the black cardstock layer of my background.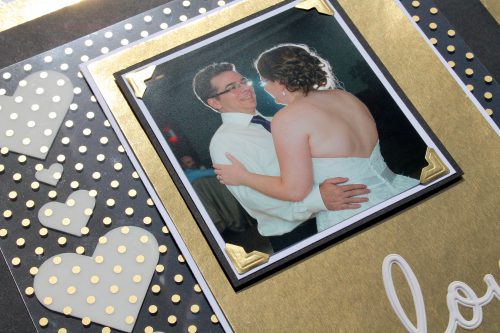 Find more wedding inspiration on Top Wedding Ideas!
Thanks so much for stopping by!
Supplies:
E-Z Runner® Grand
3D Foam Squares
3D Foam Hearts
Creative Photo Corners
Others:
Close To My Heart- Printed Gold Acetate, White and Black Cardstock, Love Word Sticker, Gold Cardstock
Let's Connect!