Welcome to Day 1 of Blog Hop with the wonderful folks at Paper House Productions! We are excited to be sharing inspiration from both design teams and products this week. Enjoy the "eye candy" and don't forget to enter to win , we have 3 prizes from each company! Find the details at the end of the post. Now for the FUN part – take it away team!
Stephanie Schutze
I created a layout and a mini album with the wonderful Paradise Found Paper Crafting Kit, the matching Paradise Found Cardstock Sticker, Hello Sunshine Puffy Sticker and The Beach 3D Sticker. I also used Shells Acetate and to adhere all things together the E-Z Dots® Permanent Refillable Dispenser.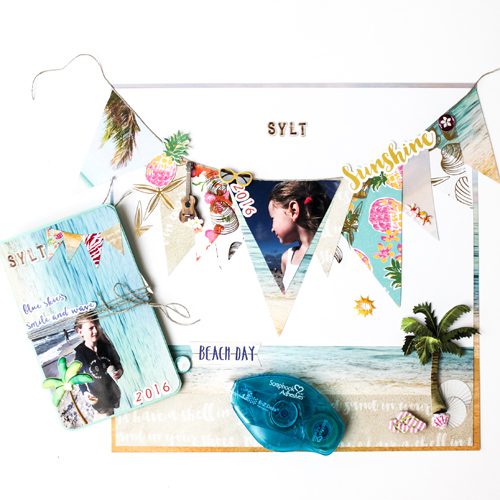 I had so much fun with these bright colors of the papers and stickers and wanted to see all of them on my layout. Therefore I decided to create a banner and decorated it with stickers.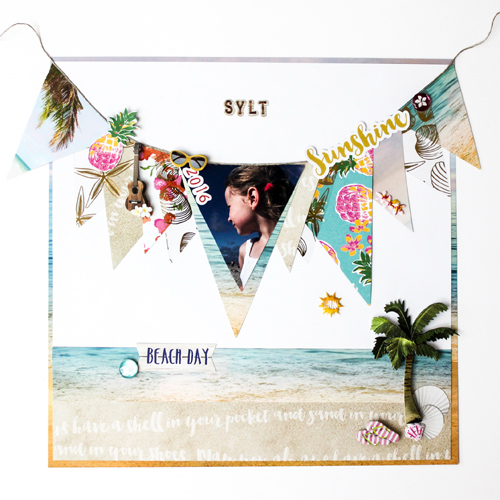 I also made a matching mini album. The photos are from our short vacation at the island Sylt in Germany. I love the playful look of the Paradise Found collection, it fit's perfectly to my beach photos.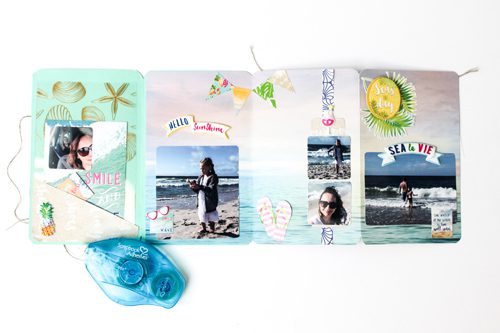 Supplies:
Scrapbook Adhesives by 3L®:
E-Z Dots® Permanent Refillable Dispenser.
Paper House Productions:
Paradise Found Paper Crafting Kit
Paradise Found Cardstock Sticker
Hello Sunshine Puffy Sticker
The Beach 3D Sticker
Shells Acetate
Michele Kovack
Good morning!  I am thrilled to be a part of the blog hop with Scrapbook Adhesives by 3L® and the Paper House. I am sharing my latest addiction…shaker cards! They are so fun and interactive!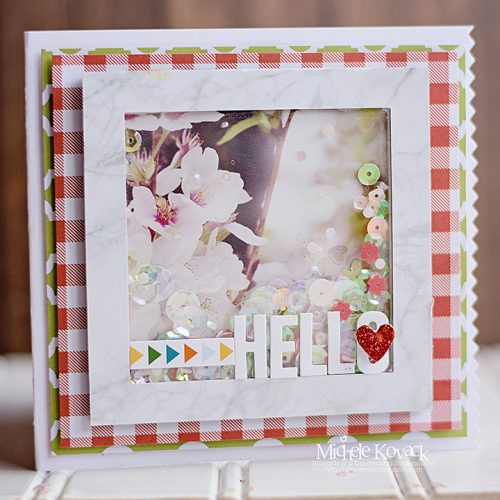 I created the shaker portion using a frame, Cherry Blossom's snapshot, and acetate square from Paper House's Let Freedom Ring Collection. I used Crafty Foam Tape between layers.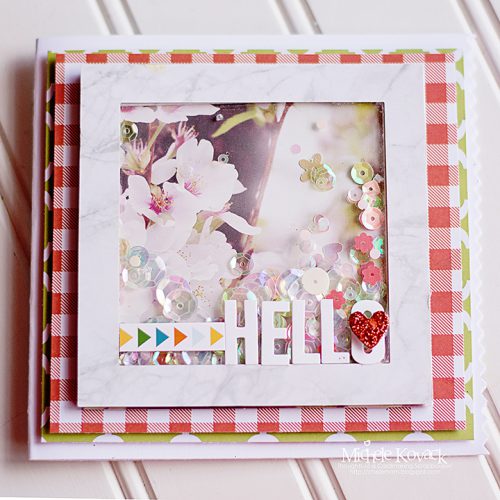 I added a sticker sentiment, heart, and arrow border from the Discover USA Collection directly on top of the acetate. The red and green patterned paper are from the same collection.  I adore these papers so much! They remind me of an all American picnic! I adhered all of the layers onto my white card stock using E-Z Squares.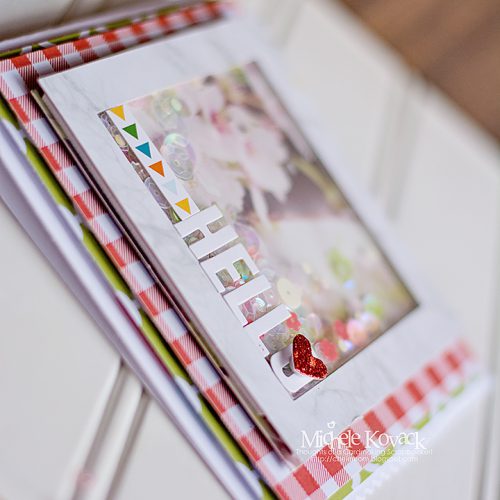 Thanks so much for stopping by today!
Michele
Supply List
Scrapbook Adhesives by 3L®:
Crafty Foam Tape
E-Z Squares Refillable
Paper House Productions
Cherry Blossom's snapshot
Discover USA Collection
Let Freedom Ring Collection
Hop over to our friends at Paper House Productions by clicking:
2017 Blog Hop with Paper House Productions – Day 1!
Blog Hop Prize Details

Enter to win by leaving a comment through the Rafflecopter App. A winner will be randomly picked. International entries are welcome.
If you cannot see the comment section (at the bottom of this post), please click: 2017 Blog Hop with Paper House Productions – Day 1 and scroll down to the bottom of the post.
Connect with Paper House Productions:
Blog: http://www.paperhouseblog.com
Facebook: https://www.facebook.com/PaperHouseInc/
Instagram: https://www.instagram.com/paperhouseproductions/ (or @paperhouseproductions)
YouTube: https://www.youtube.com/channel/UC5EZfuBTpvYphOU3Lg41vLA
Pinterest: https://www.pinterest.com/paperhouseinc/